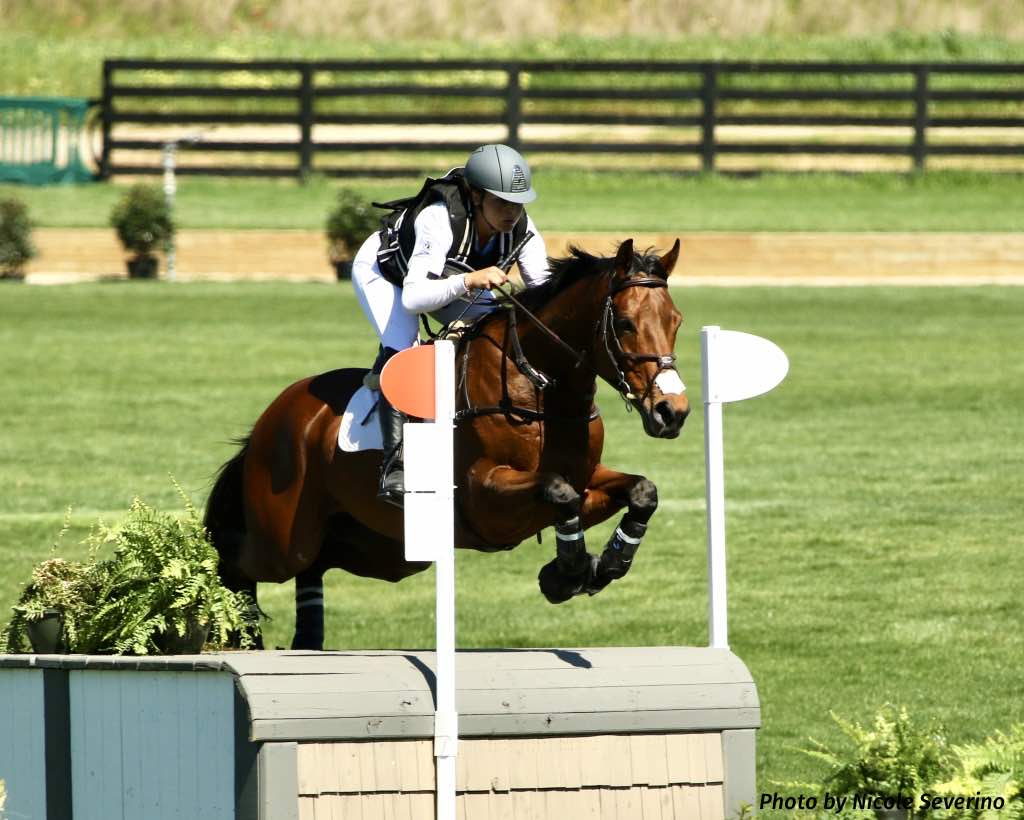 Meg Kepferle jogged her horse, Anakin, through the pouring rain and mud at the start of the Dutta Corp. Fair Hill International Horse Trial, all while grinning from ear-to-ear.
Meg, 34, has come full circle. A decade ago, she made the drive from New Jersey to Maryland with Doug Payne's mount at the time, Running Order, in tow. It was the first 4-star event she'd ever groomed at. Fast forward to now, and Meg was back at Fair Hill, this time making her debut as a competitor in the 4-star long format.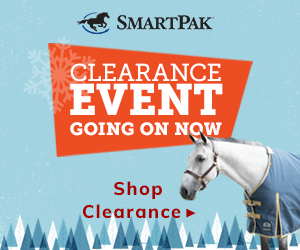 "While I was driving over here I had a minute to think about all this. You rarely have time to think. We get so caught up in the day-in, day-out of this lifestyle," said Meg, who is based out of Long Valley, N.J. "I remember I burned a CD for the drive back in 2009 when I was grooming for Doug and coming here. It had 'Fair Hill 2009' written on it. I was so excited just to be here then. But I didn't know anything."
Meg spent the majority of her career working as a professional groom for top eventers like Doug Payne and Sinead Halpin. Her grooming career took to her to the pinnacle of the sport – like the World Equestrian Games in 2014 and some of the toughest horse trials across the globe.
Three years ago, Meg decided to hang it all up and get back into the saddle, with no real goal in mind to make it to the 4-star level.
Then she met a quirky Thoroughbred named Anakin. The 10-year-old dark bay off-track gelding was owned by a client of Meg's. While his owner recovered from back surgery, she got the ride on him.
"At first I didn't really like him. He was stiff and weak in his back," Meg remembered. "And he has a lot of things not going for him, in terms of X-rays."
But the more she rode Anakin (whose Jockey Club name is "Squish" – which refers to a birth mark on his head) the more she liked him.
At the time, Meg was preparing to sell her Warmblood mare, who turned out to be better suited for show jumping.
"I remember Sinead watching me ride Anakin and telling me, 'this is what it's supposed to feel like,' because he was so confident and easy going," Meg explained. "I was used to this Warmblood that was spooky all the time, and I realized you don't need the big fancy Warmblood to do this."
The pair started competing at Novice, then Training, then Prelim. They entered their first 1-star, and then a 2-star. They competed at Great Meadow and Plantation before heading to Fair Hill.
"I thought if we got to a 1-star that's awesome. Then we tried the 2-star, and a 3-star, and he just kept going," she described. "I think he really loves it."
Meg was and continues to be careful about Anakin's progress, as he suffers from kissing spines.
"I think it's so important to talk about it because so many horses have it," Meg said. "I hear from so many eventers who have horses with kissing spine. It's sad because people pass on horses because of it, but it's rarely ever the thing that breaks them down. And Anakin feels great right now. He's really an amazing jumper, and maybe he just has to try a little harder."
Meg has groomed for herself all this time, until Fair Hill. She enlisted the help of a recent college grad and fellow Thoroughbred owner named Sidney Goff. In some ways, it's like Meg is paying it forward.
"She's never evented, but she wants to switch disciplines," Meg described. "She's learning on her feet, sort of like I did."