If five-time dressage Olympian Carl Hester is still learning and working to stay motivated, maybe there's hope for the rest of us. He explains how riders should come up the ranks, how to stay inspired, and what he and fellow Olympian Charlotte Dujardin work on at their shared yard.
Learn From the Seasoned, Then Train Your Own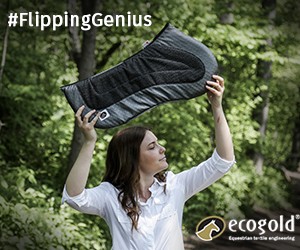 "The ideal upbringing for a young rider is to learn to ride on trained horses. This is the ideal world, of course. If you learn to ride on trained horses, you develop your feel quicker. You understand what the movements are. For Young Riders, they are riding at Prix St Georges level, and it's pretty difficult. A lot of people are having to train their own horses and get there, and it takes years to learn that. So if you can, if you get the opportunity, learn on a trained horse.
To become a horse person, a horseman or horsewoman, the next step is being able to train your own horses. Training horses is a form of education. Even a jockey who couldn't turn left, I'm pretty sure that if we had him for a year riding a Grand Prix horse, I could teach him how to do a Grand Prix. That actually isn't so difficult. Being able to sit correctly, to train your own horses from the bottom up to the top, is difficult. And that is something that, if you want to become good, training your own horses is how you learn."
Ride as Many Horses as Possible
"The next level is the U25 Grand Prix, a very difficult level for these young riders. It's getting very competitive. I think the more horses you can ride, the better for your education. If you only have one horse, it's difficult and if you're a one-horse owner, it's difficult and if you're on your own, it's difficult.
Charlotte (Dujardin) and I are so lucky to be working together because this is where you get inspiration. Inspiration, certainly through my career, it comes and goes. It's not that I don't enjoy riding – I will always enjoy riding – but to be inspired, to compete all the time, is the difficulty. Being able to work with somebody else on a daily basis is just brilliant."
Even Charlotte Dujardin Pursues Improvement
"Something that you'll work on all your life is sitting better and being in a better place. Even Charlotte, just so you know, goes through the same thing at home. We try to make her better. And she wants to get better. And that's really important for people to realize.
Sometimes I say to her, when we have the demos at home, 'Tell people what you do to get better because nobody knows. They just presume you go out and win and that's the way you were.' But of course, she started at the bottom like everybody else. And she knows that her hands were the most difficult thing of her position in her riding, so we do a lot of work with her arms to get them a bit softer. And Valegro was, and still is, a strong horse. He was a very powerful horse so it took a lot of riding for her in the beginning. She's having to really learn now to get lighter with the other ones, because they aren't as powerful as he was.
So she's learning to get lighter, and she does it with a lot of work on a ball – on a gym ball – to get her core better so that she can sit better so she doesn't have to use her hands to stay on. Just a little tip so that everybody doesn't think that you don't keep trying to get better, because you do."