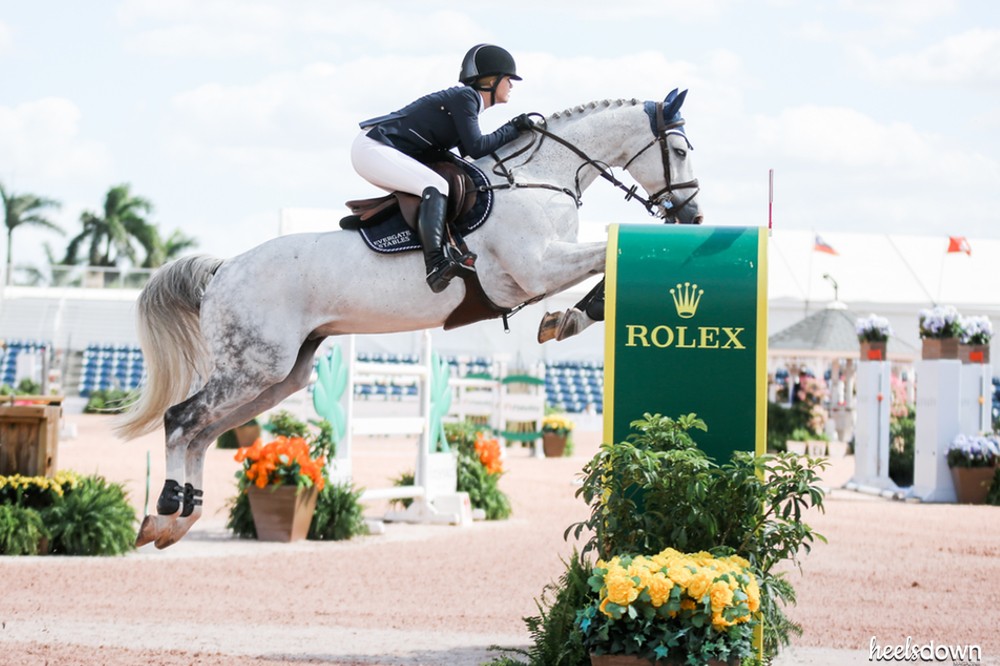 More young show jumpers are training overseas and Frank Madden says that's great for the U.S.A.
By Justine Griffin
It's not uncommon for top American show jumpers to migrate overseas temporarily to further their riding education with European trainers.
Reed Kessler was among the first to do so in recent years when she traveled to Germany to work with Marcus Ehning. The trend has been gaining steam among top young contenders ever since: Lillie Keenan is riding with Ireland's Cian O'Connor; the Porter brothers have trained with Dutch show jumper Jeroen Dubbeldam; Lucy Davis rode with Markus and Meredith Beerbaum; Jennifer Gates recently partnered with Harrie Smolders. That's just to name a few.
All of these riders got their start learning the American style of riding, which is steeped deeply in equitation, from U.S.-based trainers before taking their educations abroad. Does this new international trend threaten to topple the base of top show jumpers born and trained in America?
Frank Madden doesn't think so. Quite the contrary, he believes it only makes the U.S.A's top riders more competitive.
"It's natural for any young person to fall in love with the idea of traveling," Frank says. "They should want to see what else is out there. That's par for the course."
Frank is arguably one of the most decorated trainers of young and developing show jumpers in the United States. He trains dozens of young riders every year from his post at Old Salem Farm in North Salem. N.Y., guiding them from the A-circuit hunter and equitation rings to grand prix level show jumping. He prides himself on cultivating the next generation of all-star American riders, including recent stand-outs like Brianne Goutal and Sloane Coles.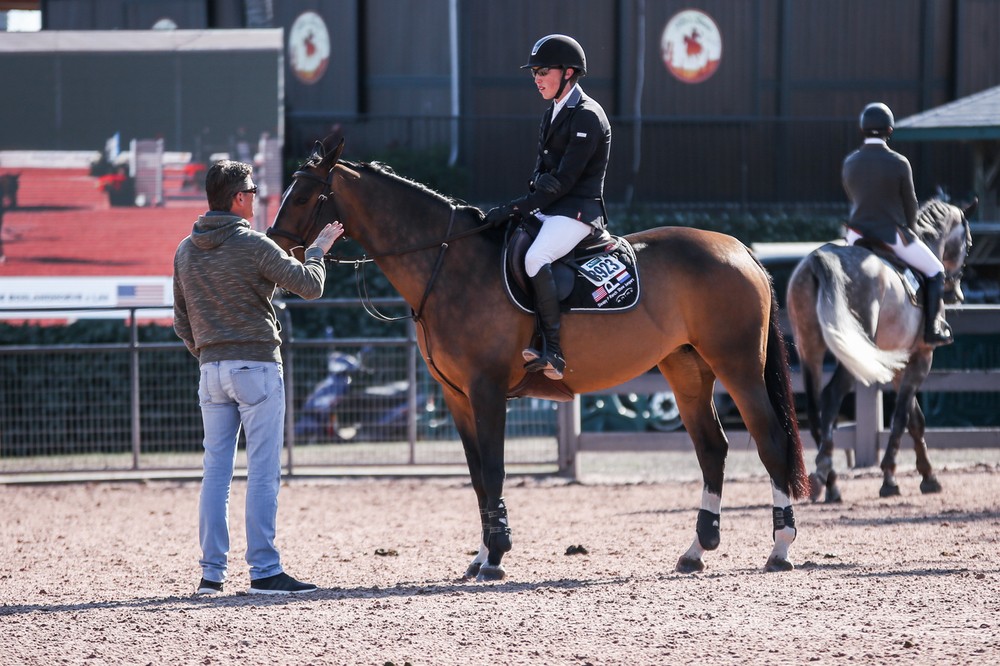 Frank argues that there are many benefits to traveling overseas for training. Perhaps the biggest advantage is the exposure to new ideas and methods that riders may not have experienced or seen before in the states.
"Being exposed to other people – to other good people – only pulls you further into competitiveness," he says.
For Frank, it doesn't hurt for riders to feel a little out of their element, too. Horse show venues vary greatly across the country, and even more between different countries. Frank says it's a good life lesson to feel a little uncomfortable in a new setting. It helps build personal drive to do better and increases a rider's ability to stay focused on the goal at hand.
Riders often return to the U.S. after a training trip to Europe with a newfound respect for the sport and a determination to be even better in the rings at home.
But training overseas isn't for everyone, Frank warns. For one, it's very expensive. And there are plenty of world-class venues and trainers based in the U.S.
"There is a lot of serious riding happening now. Even at [the Winter Equestrian Festival in Wellington, Fla.], there are more international riders coming here and that's pushing everyone to be better," he explains. "Riders globally have adopted much more of the American style, too."
He credits the depth and the growth of the sport and the American style of equitation-based riding to George Morris. According to Frank, the momentum behind Morris and the dozens of other reputable trainers in the U.S. has drawn more international attention to America's top riders.
No matter how other countries are doing it, Frank still believes in the American progression from the equitation rings to the grand prix arenas.
"I still think the American foundation of having the equitation is so important to a rider's success in the jumper ring."