Burgundy, my love. What a most perfect colour. Striking yet also traditional, eye-catching but in a subtle way. It goes perfectly with most skin tones and horse colours. I will always be a fierce defender of burgundy on a chestnut horse, no matter what haters say.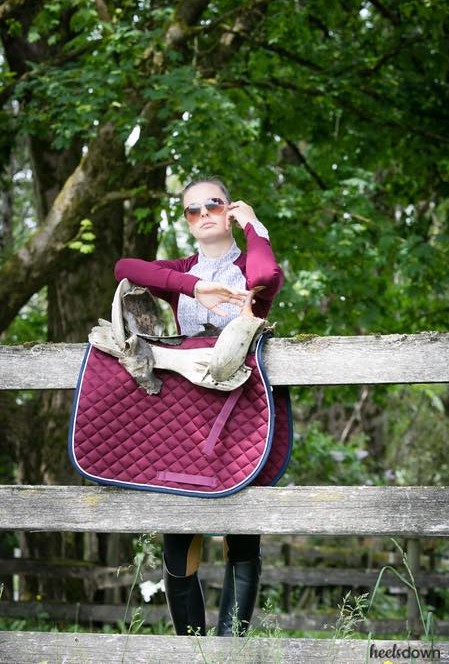 Chelsea Wensley wears a Street & Saddle shirt, Shedrow saddle pad on fence.
I remember when the colour was briefly super trendy in the "muggle world" back in 2014. All of the sudden, everyone was wearing burgundy skinny jeans. I delighted, and mourned, because I knew trends are trends and that a year later everyone would have moved onto yellow bell bottom pants (or whatever).
But the brief appearance of burgundy in mainstream shop windows helped the equestrian world rekindle our romance with one of our most traditional colours. Bonnets, saddle pads, breeches and show jackets in the shade are still going strong.
Because if something is beautiful, why should it go out of style?