3 Tricks to Staying Warm in the Saddle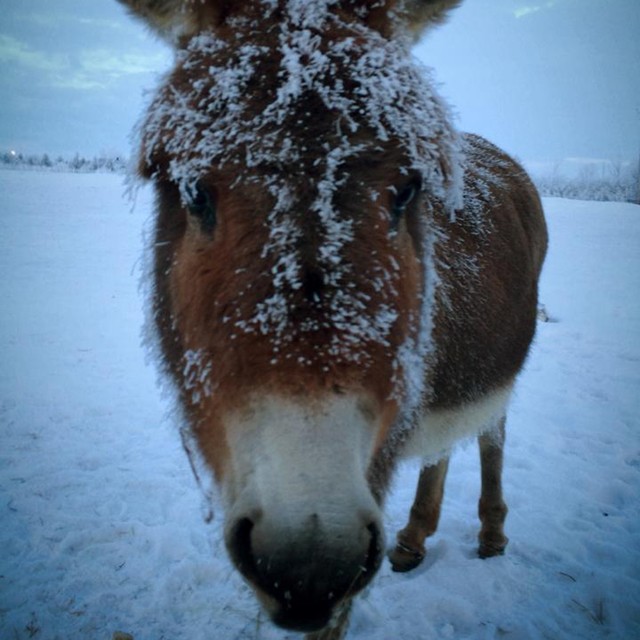 I am fortunate enough to have an indoor arena, but it isn't heated or even insulated. So when it is 30 degrees inside the arena, I am seriously envious of my horse's thick winter coat. (No matter how long I let my leg hair grow, it just never seems to work as well.)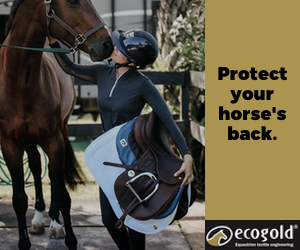 Other than being bundled in so many layers that moving becomes near impossible, or placing a crazy amount of feet and hand warmers sporadically around my body, I have always struggled to find ways to keep warm in the saddle, especially at the walk.
Here are three of my favorite tricks to keep warm while giving your horse his well-earned walking break or cool out.
Ankle Rotations and Toe-Up/Toe-Down
This is a great one to prevent losing feeling in your toes. Drop your stirrups and let your legs hang loose around your horse. Start by rotating your ankles five times in and toward your horse, then repeat five times out and away from the horse. Stretch your ankle and heel down and pull your toe up, keep the tension, hold it for at least five seconds, and release. Then switch and push your toe down towards the ground and bring your heel up, keep the tension, hold for five seconds, and release. I like to end this by shaking out my feet and ankles.
See Also

Bicycle Legs
This one is great for stiff knees and cold legs. With your feet still out of the stirrups, pretend you are riding a bicycle. Complete slow pedaling motions with both legs backward and forward. More sensitive horses are not so fond of this one at first, so if they are nervous about it, I will only work one leg at a time.
No-stirrup Posting/Two-Point Position
This one is for that dreaded thigh chill. The tops of my thighs are always the first part of my body to go cold. To invite those muscles to keep working and stay warm, I will post at the walk or work on holding myself up in jumping position without stirrups. Not only is this a great muscle building exercise in general, it is even better for getting a nice burn to keep you toasty.