Home » Warm Up For Cross-Country With 5 Confidence Boosting Tips
Warm Up For Cross-Country With 5 Confidence Boosting Tips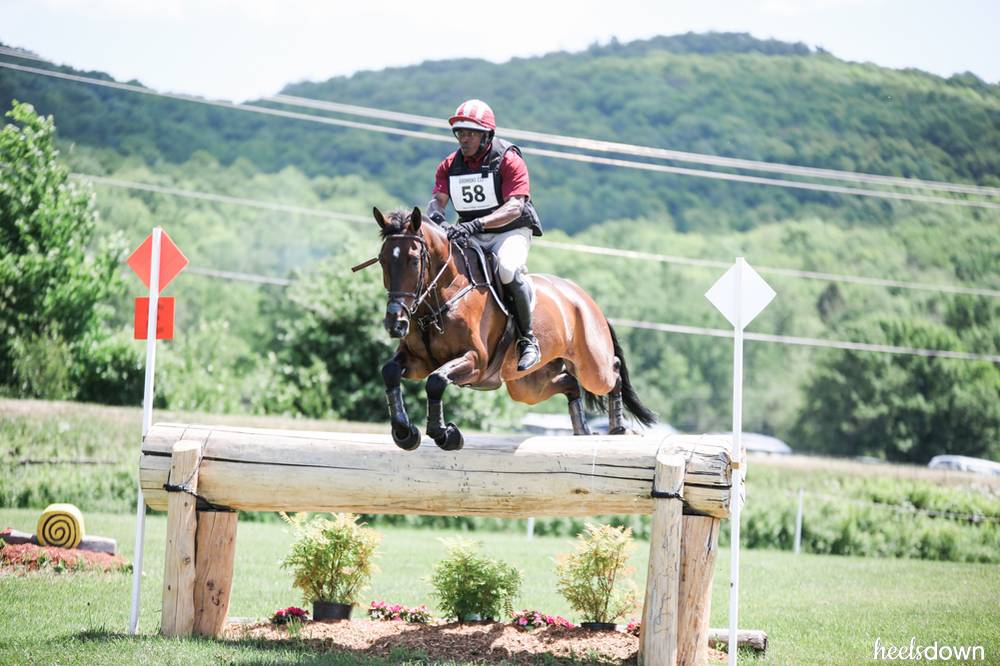 Olympian Kyle Carter began his day watching 5-star cross-country at the Land Rover Kentucky Three-Day Event in the warm-up area.
Kyle, who represented Canada at the Olympic Games, the Pan American Games and the World Equestrian Games over the course of his career, clearly knows what it takes to set a horse up to be successful in the challenging, but thrilling cross-country phase.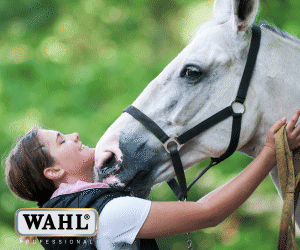 Heels Down Mag caught up with Kyle back in Kentucky in April. Here are his tips on how to own the warm-up, and to step out of the start box with confidence.
1. It's all about stretching and feeling loose.
Once a rider is suited up and in the tack, they should spend at least five minutes at just a walk. And don't skimp at the trot, either. The goal is to give it enough time for the horse's tendons to feel stretched, Kyle explained.
"You don't want to stress the tendons, or have them over-flexed over a jump," he said.
At the five-star level, riders will spend about 45 minutes warming up for cross-country. At a lower-level horse trial, riders should spend at least 25 minutes in the warm-up, Kyle said.
2. Don't over challenge.
The warm-up is the not the place to push the horse to his limits. Kyle says riders should keep it simple to instill confidence in the horse, and not over-drill any particular angle or other issue.
"What you'll often see is riders jumping their horses over and over in the warm-up to deal with their nerves," he described. "You don't want to give them a bad experience."
3. Address the "spooky" stuff head on.
As Kyle and spectators watched riders like Sharon White and Caroline Martin warm up on a sunny spring day in Kentucky, he noted how both riders made sure to walk their horses close to the crowds at the fence line.
"You can walk them by the crowds to help them settle," Kyle explained. "Or some may be better if you come by the crowds while working, at the trot or canter."
See Also

Home » Warm Up For Cross-Country With 5 Confidence Boosting Tips
Either way, the goal is to eliminate the crowds and the "spooky" stuff as a problem right away.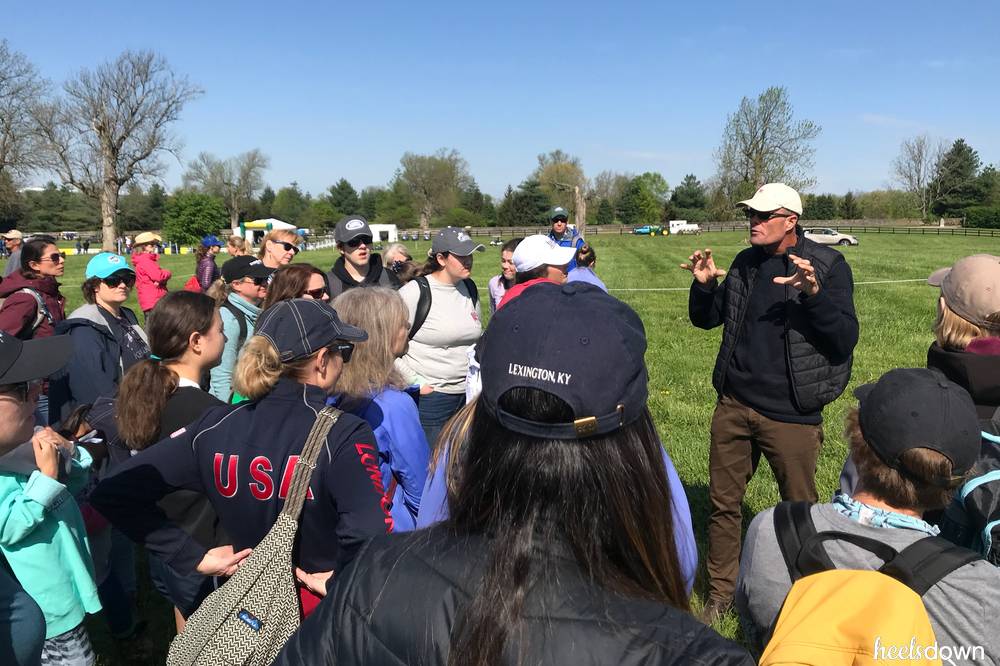 4. Jumping less is actually more.
Kyle suggests jumping five-to-six times in the warm-up area. This goes back to his mantra of "keeping it simple" and not over-drilling. You don't want to introduce a bad angle or anything too challenging. And remember, you want to save enough horse for show jumping the next day. Help the horse find the right stride and distance to the fences, then call it day, Kyle said.
Don't forget to cool out.
5. Don't forget to cool out.
After warming up on the flat and over fences, Kyle stresses that you should leave yourself enough time for the horse to cool out and settle. Walk the horse on a loose rein, if he's relaxed enough, to let him catch his breath before entering the start box. Kyle suggests leaving five to 10 minutes for this "cool down" period.