True Facts About Equestrians

By Lydia Mindling
Equestrians are a funny group of people with one thing in common: we love horses. So let's laugh at our oddities.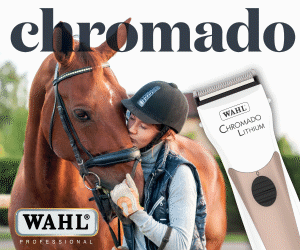 When a baby screams/cries – we freak out. When our horse freaks out, we are calm, collected, and soothing.
Our favorite weekend is a weekend at a horse show.
We find the sound of munching grass relaxing.
We'll walk all day in horse manure, but avoid every bird dropping on the street.
Cleaning a stall is no problem. Cleaning our room/house is a struggle.
We spend more money and time on our horses than ourselves.
We have all secretly wanted to gallop across a golf range.
We can soar through the air with the greatest of ease with our horses, and then trip and fall as soon as we dismount.
Sharing food with our horse is great. Sharing food with people is questionable.
We drink water from the hose regularly.
Our web search history has the minimum: weather, tack shops, Heels Down Mag, USEF Network, show schedule, and point listings.
We grimace when other people's hair gets on our stuff, but our horse's hair lines the inside of our trunk and car.
We pay more for our horse's shoes than our own.
We constantly "hurry up and wait."
Although we are broke trying to keep up with our current horse, we always find time to search the classifieds for more.
OTTB rehoming stories bring more tears to our eyes than a Nicholas Sparks movie.
When making a decision, the first question that pops into our head is, "Will this interfere with my riding?"
You may fail your art class, but you can doodle an award-winning horse head.
We only keep our real jobs to fund our horse habits.
We've never imagined a world without horses; it's too depressing to think about.