If you're a girl, and you ride, you've probably complained about riding clothes. I personally find it extraordinary that designers have only recently figured out how to put some shaping in the waist of a show jacket… it's not that hard, people!
Back in the days of habits and sidesaddles, women actually dressed extremely femininely when it came to riding. It wasn't until around the twenties (think "garçonne") that it was popular for equestriennes to wear jods. The trouble is, that "manly" style of apparel stuck for the better part of a century.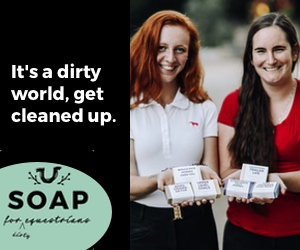 Exciting changes have come about in the last few years – colours, unlined jackets, technical fabrics – creating options for us. Will you go traditional, fashionable or sporty? English riders have grown up under the George Morris approach: anything that detracts from the beauty of the horse is abominable. Some eschew this thought entirely, but others want to push the envelope without being "disrespectful."
Going Traditional is self explanatory  – about what about fashionable or sporty? Equestrianism is interesting because it has a firm foothold in both worlds. Equestrians pretty much dictated fashion for thousands of years, so why shouldn't we be able to work some stylish details into our gear? Piping here, hot pink linings there. As for sporty, think minimal, tight fitting and stretchy!
You could practically look like a gymnast with a collar if you wanted. Most importantly, for the first time in four and a half thousand years we do have a choice – what will yours be?