Home » "Those Aren't Real Riding Boots!": Why Do We Get So Mad When Equestrian Style Crosses Over?
"Those Aren't Real Riding Boots!": Why Do We Get So Mad When Equestrian Style Crosses Over?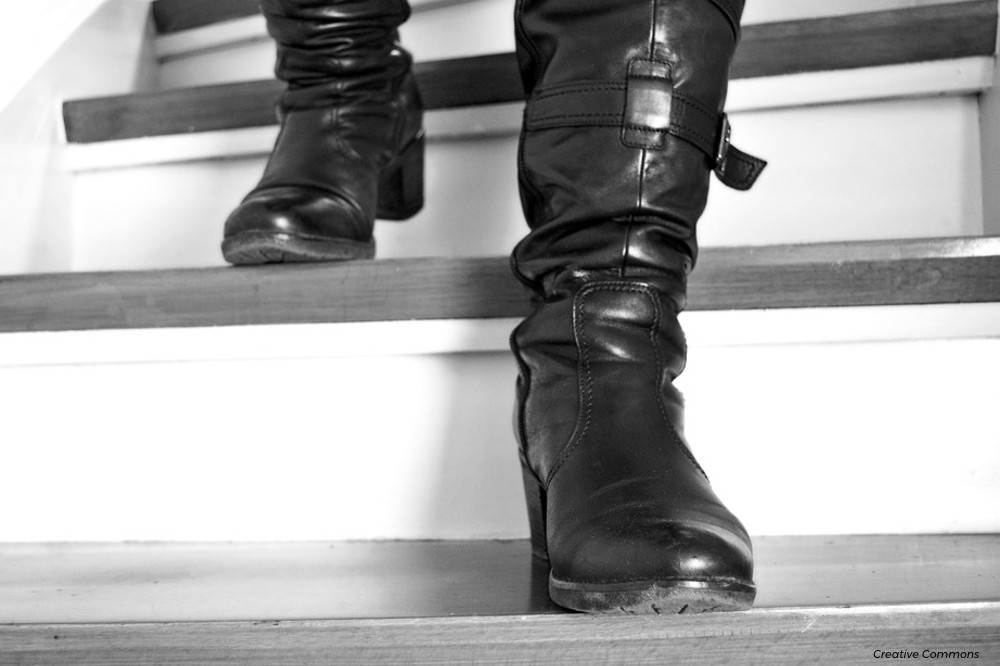 Hell hath no fury like a rider on a rant about how dumb "fashion imitation" riding boots are. You know the ones – extremely similar to paddock boots, and often dubbed "Chelseas" in the muggle world.
The fashion industry sustains itself off of taking "inspiration" from everything – from pineapples to peonies to pop culture. The equestrian world has many wearable and practical styles to offer – comfortable and classy footwear, tailored blazers and the original white button-up shirt, for starters. We basically invented leggings, guys. So it's no wonder that mainstream fashion brands have adapted these designs into their repertoire, cycling them over and over season after season.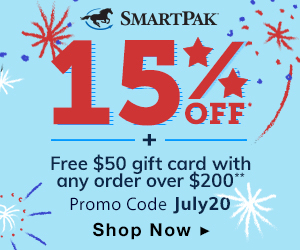 Good fit, comfort and timeless colorways will sell until the end of time.
These are items that we use on a day-to-day basis – boots that we wear until they literally fall apart and breeches that we infuse with dirt, drool and dust. Bits that go in horse's mouths, not on the toes of loafers, thank you very much, Gucci. Seeing these in glossy magazines and in shopping malls gets our nostrils flaring like a pissed off chestnut mare.
My take on the situation? Perhaps we should take a very large chill pill when it comes to our offense at these "knock offs." Ours is a sport struggling to maintain public interest and new participants. Maybe that woman wearing her "equestrian style" outfit to work will pause when she walks by the Longines bus stop ad of Grand Prix rider Jane Richard-Philips sailing over a jump. Perhaps she'll stop to stare admiringly, glance down at her own blazer and shiny black boots, and think "that's a world I'd like to be a part of."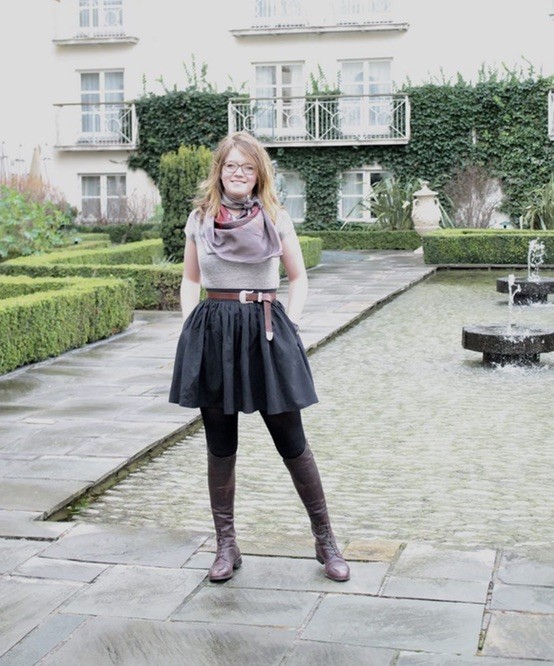 What's more, it's the perfect excuse to wear our gear out and about, outside of the barn. And there is an undeniable allure to 'real' riding apparel, a certain je-ne-sais-quoi that simply cannot be exactly replicated. When I pair my brown tall boots with over-the-knee socks and a dress, I get absolutely assaulted with compliments. Yes, they are just plain boots, but there's something about the crumpled leather at the ankle and the painted-on tightness around the calf that is just magical.
The fit of 'proper' riding boots is something that mainstream retailers shy away from, opting for a looser calf in order to fit a wider range of wearers. I've brought my own along to every single fashion show or photo shoot I've ever styled. They may be the first ever pair of riding boots to be worn out by pounding pavement and runways more so than on horseback.
See Also

Home » "Those Aren't Real Riding Boots!": Why Do We Get So Mad When Equestrian Style Crosses Over?
"They were horrible to break in," I tell admirers. "My legs were practically bleeding for weeks." They are reliably horrified. Most cannot conceive of needing to go through physical pain just for a pair of boots.
"Why?!" They ask.
"Well," I reply smugly, "They look good, don't they?"