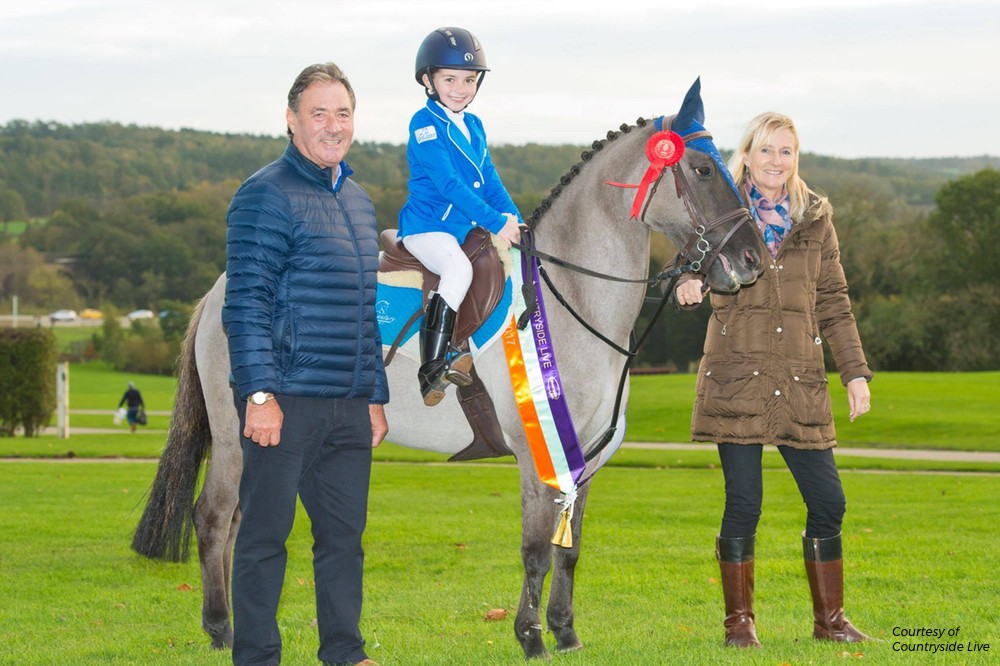 Recognise this pint-sized jockey? If you caught this summer's blockbuster hit Wonder Woman you should do – she's Lilly Aspell, and she played the young Diana in the movie.

But 10-year-old Lilly isn't some Hollywood starlet born into an acting dynasty. She lives in Yorkshire in England, the daughter of Irish jockey Paddy Aspell and the niece of Leighton Aspell, double winner of the Grand National. Her Mum, Donna, was also a jockey though now sticks to eventing and showing her ex-racehorse. With such horsey parents, it was little wonder Lilly went on to follow in their footsteps.

Lilly first caught my attention several years ago when her mum posted a video of a tiny Lilly emulating her parents by cantering up the gallops on her little pony. Her feet barely reached the end of the stirrups but she was going for it, the picture of determination and as confident as you like. She claimed she wanted to ride for Great Britain when she grew up, as pretty much every young rider does. The difference is with Lilly, you could easily believe she'll make it.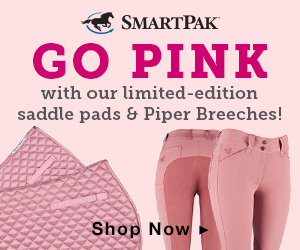 Then a picture of her jumping went viral when it was shared by an equestrian page on Facebook. She'd gone flying out the saddle over a fence, her legs sticking straight out with a clear foot of air between her and the saddle, the perfect Thelwell moment. It helped secure her the part of mini Wonder Woman, when the producers were delighted to discover she was a keen equestrian and more than capable of riding the stunt horses that were to be used in the film.
With a hit movie under her belt and a couple of new projects in the pipeline, Lilly's acting career is flourishing nicely – but Lilly remains as determined as ever to be just as successful as a rider as she is on screen.
Wonder Woman Lilly Aspell of Richmond rode to victory as the youngest showjumper on her Countryside Live debut: https://t.co/G51HJlRxku pic.twitter.com/5zXGQUZxoI

— Ben Barnett (@benbthewriter) October 23, 2017
Since filming Wonder Woman, Lilly has been competing her aptly-named pony Turbo – a little bay pocket rocket with whom she's done everything from showjumping to concours d'elegance. But now a new ride is taking her to the next level. Despite having had Clooncraha Lady for less than a fortnight, Lilly and the dun mare have already won two showjumping titles.
"Clooncraha was bought from Ireland and we bought her sight unseen," explains Lilly's mum, Donna. "I have a friend over there called Martin Brown who is well respected in the pony circuit so I asked him if he could find out about her – and he came back with the green light. She is the most adorable pony who is very relaxed until she hears the bell ring at a competition!"
At the recent Countryside Live event in Yorkshire, Lilly and her new mare were part of the winning team in the Northern Show Cross Junior Championship. They also went on to win the Talented Showjumping Competition, judged by British showjumping legends Graham and Tina Fletcher. She beat 39 other riders to take the title, and has won a training session from the Fletchers.
See Also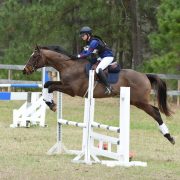 "We thought Lilly was a really talented little jockey and she had a lovely attitude. She wanted to do her best for her pony and I think she will go far," said Graham – high praise indeed.
Lilly trains with coach Peter Allan once a week at Stainsby Grange, and the plan is to aim for the 128cm classes at HOYS as well as the Mini Major class at Olympia next year. Despite her youth, she's already netted a couple of sponsors (New Century Saddlery and Bates Saddles).
Watch this video to see Lilly in action in her very first competition with Clooncraha Lady – there aren't many kids this brave, especially when riding a brand-new pony.

No wonder filming with Robin Wright and starring alongside Gal Gadot and Chris Pine held no fear for this mini Wonder Woman, and while Hollywood beckons, Lilly Aspell has her sights set on the showjumping world as well.