As told by Liz Porath:
The course was on grass, and I was going fast for the win in the jump-off.  I was going through a turn when the horse slipped, fell down under me, and trampled me pretty good.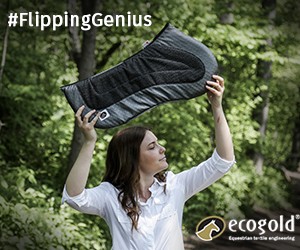 My poor dad was there – he happened to be at this show, he of course didn't make it to many shows back then except for this one. My mom almost threw her back out jumping in the ring (to get to me).
That really bad fall, during my junior year of college, was on a horse that I had leased just for the weekend. It would haunt me for years, and well into my adult amateur career. It was literally the worst experience.
That fall happened in 2008, and I didn't show on grass again until 2014.  I went in at Lake Placid and I circled before the second jump. I was riding with my trainer at the time, Jimmy Torano, and he was understandably flustered at my decision. I told him about my fall, and he said that maybe we shouldn't have gone out on the grass that day. We did finish and it was fine, but I knew it was going to take some time to fully recover mentally from the fall. 
My current trainer, Nick Dello Joio, has changed my riding this winter. I can be very tense, and I spook more than my horse. I think of everything that could go wrong. Nick's advice? 'Chill out, sit up there. Your horse is prepared right.' I'd always try to change things when I was schooling instead of trusting that everything was set to go well. 
I'll go over the course 17 times. Should I go inside of that tree or around it? How far around it should I go? How far inside should I go?
I worked with a sport psychologist, who helped me a lot with mental training habits as a junior. I was always very scared to mess up so that helped me keep calm.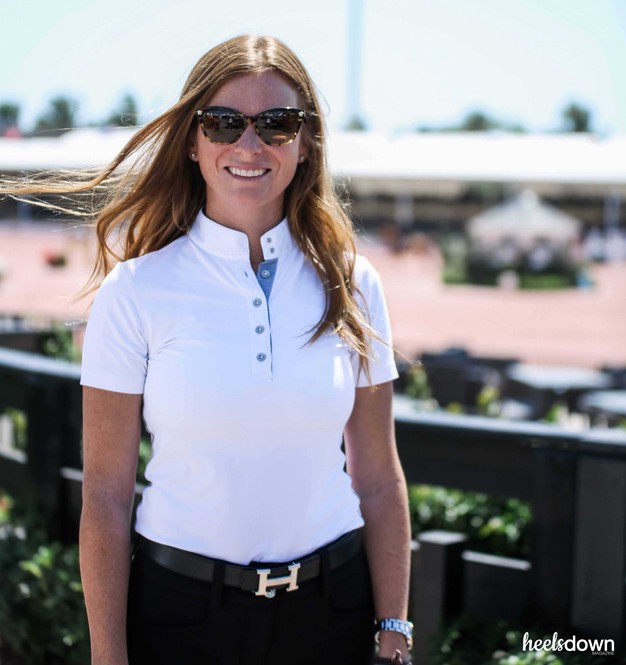 In my first WEF season on my current horse (I've done WEF since I was 7 years old!), I had really high expectations but I wasn't reaching those goals. I competed Tequila Girl, a 13-year-old warmblood mare, in the adult jumpers class. I wasn't riding well enough to be moving up, and I felt terrible about it. It put a lot of pressure on myself, and I felt I was letting my horse down by not jumping her bigger.
Additionally, Madrid, my 17-year-old first jumper after college, stayed at home rehabbing this winter season – he wasn't quite ready to compete. It's a lot of pressure to bring a horse back from an injury at WEF. It is expensive to show in Wellington. I'm very lucky my parents still let me do this at 27 years old.
I definitely went through a slump. I didn't understand Tequila. I was frustrating her, she was frustrating me. It wasn't going great. I had to take a deep breath, take a step back and remember my emotions and my frustrations were rubbing off on her because she's so sensitive. I took two whole weeks off. I didn't jump or do anything. I just rode her and chilled out. As soon as I did that and I had my head back on, she was fine.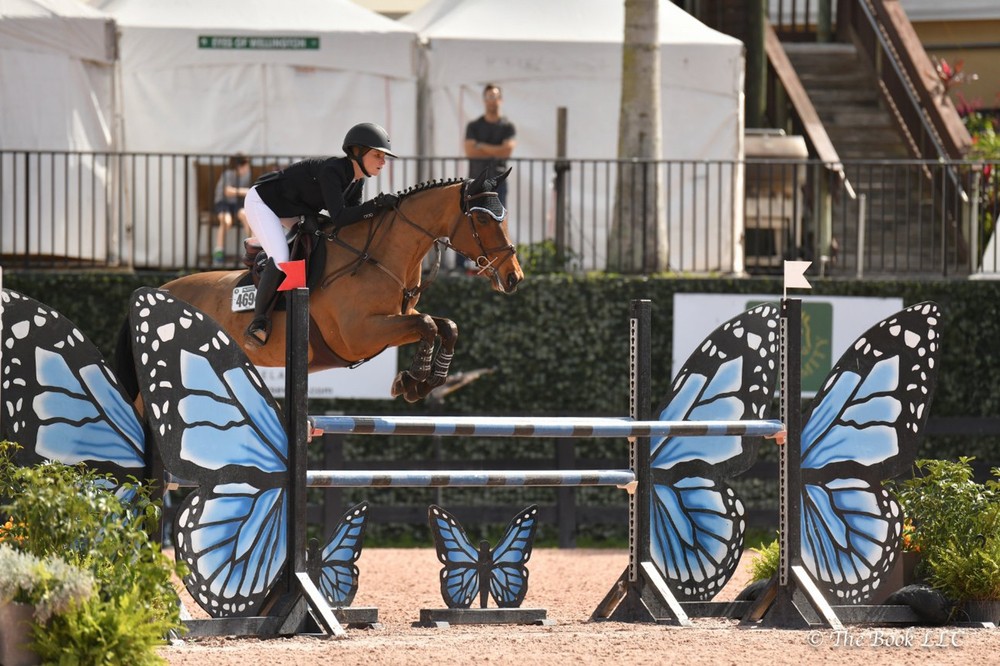 This year, I changed my mindset. I want to move up on her, but to do the low amateur classes. There are a hundred entries here. In a not-so-busy week there are 50-60 riders, and they're so fast and so good. I knew that if I went in there, I would feel badly if I had a bad round. So I set different goals this year which were more realistic. I did my best to not let my ego get the best of me. That's why I've been doing the modified division because I know I can be competitive in that.
It's a frustrating part of Wellington, and the circuit in general – having to lower your expectations.
I was overthinking a lot. I thought, "OK, you have one horse. You can't be showing every week. You're not going to be perfect every week. Just stick to your plan and if you have a bad week, you'll do better next time." Last year I'd have a bad week and I'd want to show again the following week. This year I made a plan to show certain weeks and then I wasn't even in town the other weeks. I really gave myself a break and gave my horse a break, and it really helped.
***
After some years of professional detours – a political consulting internship, paralegal school, corporate litigation – and some serious soul searching, Liz Porath found a job with Barn Manager, a stable management software company, which allows her to combine her horse show lifestyle with a career. She has two horses, Tequila Girl and Madrid, which she competes in hunter/jumper shows, but her perspective of showing on the A circuit is different than most might think.
For more stories worth reading, download Heels Down Magazine in the App Store.