This article first appeared in the January 2017 issue of Heels Down Magazine. For stories worth reading, subscribe now.
---
U.S. show jumping development coach DiAnn Langer explains that global growth doesn't mean everyone will want to play.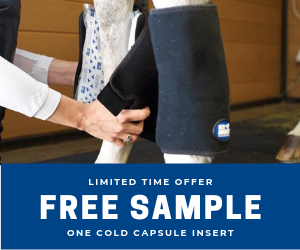 Since DiAnn Langer was elected Show Jumping Young Rider Chef d'Equipe and Technical Advisor in 2013, her top priority has been the development of the sport in the U.S.
"Show jumping has grown – it has become a very global sport," said DiAnn of Aiken, S.C. "We're no longer isolated to compete in our own country. It's so easy now to travel overseas with the horses. I think the U.S. is starting to embrace that fact, and nationally we now have a tremendous amount of FEI competitions occurring in 2017 and that is very new to us in the last three years."
Since she was named to her position, she has worked to create a rider development pipeline to bring new riders into the sport, and develop certain candidates to the elite level to represent the U.S. on an international stage. But the way to develop show jumping athletes isn't through a pipeline at all, she says.
"We changed the verbiage to 'Show Jumping Athlete Pathway' because we want people to realize that it's a flexible path, not a rigid pipeline," she said. "The pathway will introduce show jumping at an entry level and then take these riders all the way up to the elite level."
Will show jumping ever become a sport that is introduced to future players on a mainstream scale, the way kids play Little League and school soccer? That's not very likely, DiAnn explained.
The way to develop show jumping athletes isn't through a pipeline at all.
"Anyone can pick up a tennis racket or anyone can buy some golf clubs, but not anyone can participate with a horse," she said. "In that respect, it will become more difficult to become mainstream. It's not a cultural thing like it is in Europe, where everyone has grown up around show jumping and breeding and fox hunting – horses are part of what they do. So it will be more difficult in the U.S., however I have to say that in Europe it's quite mainstream."
Aside from participating athletes, the sport has the potential to expand to a larger fanbase, and raising awareness is key in making the sport more popular in a global context.
"You cannot grow a fanbase until there is an awareness. That's going to be crucial over the next few years – awareness beyond talking to just ourselves," said DiAnn. "That will be a focus for the new U.S. Equestrian direction. Also, with as many competitions that are broadcasted online and on TV, I think it will also help to grow the sport."
---
Download the Heels Down Magazine app in the iTunes AppStore: http://apple.co/1QicprS or Google Play for Android phones and tablets: http://bit.ly/1sXQV75. Don't forget, the first issue for new subscribers is FREE for 30 days!