Home » Stormy Daniels: The Equestrian Side Few Know
Stormy Daniels: The Equestrian Side Few Know

Most people know the blonde bombshell, Stormy Daniels, from the political headlines over the last two years. But she swears her life isn't all that scandalous.

Stormy, 39, is an adult film star, dancer, author, mother and more importantly, an eventer. Yeah, you read that right. She's been an equestrian nearly all her life. And no matter what your political beliefs are, her fierce love for the sport and for the animal transcends the drama. At the end of the day, she just wants to ride and spend time with her horse, just like the rest of us.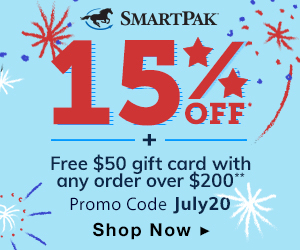 Heels Down Mag sat down for an exclusive interview with Stormy, which we'll unveil in the Heels Down Brief, our daily morning eblast, from March 4-8. There, Stormy will tell us why she loves working with eventing trainers like Dom Schramm, how she manages to squeeze in rides while on tour, and she'll gush about her horses… all eight of them.

"When I started riding at 11, we were poor. I rode in rubber boots and my saddle had duct tape on it. None of my clothes fit," Stormy described.

See Also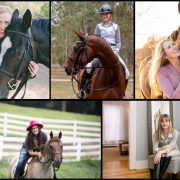 Home » Stormy Daniels: The Equestrian Side Few Know
Read all about Stormy's life with horses, and why she doesn't show under her own name, by subscribing to the Heels Down Brief, the newsletter that puts horses first, 24/7.

Don't miss out on this tell-all interview. Sign up here.