Sinead Halpin: You Never Know Who Is Watching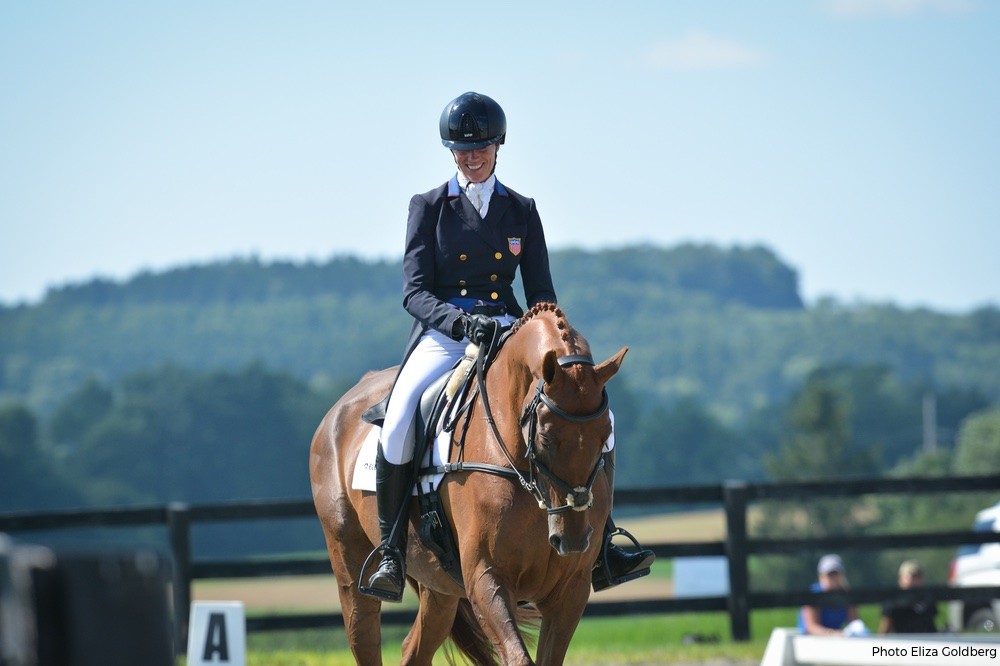 Sinead Halpin is a CCI4* eventer.

---
I was a working student from the time I was 15 years old to about 19. I had a pretty amazing horse, but I kept falling off and getting eliminated all the time. I had traded a young horse that was a little too complicated for me to a professional and got this two-star horse named Killian, and I thought, 'Well I can do a one-star, two-star, three-star and then I'm going to the Olympics – so I'll have that done by the time I'm 21 and that'll be great!'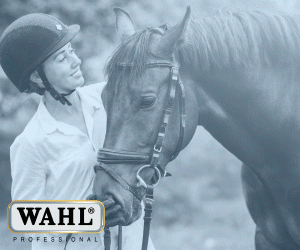 I did one Preliminary and it went well, so then moved up to Intermediate because he had done some upper level competitions already and I figured I was ready. I went into the Intermediate show jumping at Rocking Horse [Horse Trials in Altoona, Fla.] and jumped two jumps, then the horse stopped and I fell off. This was back in the day where the rules allowed for two falls in show jumping, so I got back on, jumped two more fences and fell off again. That was it, so I got eliminated. Being a kid, I didn't realize how big of a problem this was, so I entered Red Hills [Horse Trials in Tallahassee, Fla.] in the Intermediate.
The horse jumped around cross-country great, and I proceeded to show jumping. I canter up to first fence – the horse stops, I fall off and end up on the other side of the first fence. At this point, I'm so mortified because it was such a big event. I wasn't that hurt but I was winded and slow to stand up, so they put me on the gator and hauled me out of the ring.
I couldn't even make eye contact with anyone because I was so embarrassed. I remember going past David O'Connor and I wasn't riding with him at the time, but he was riding and everyone was in their Pinque coats and I just thought it was the worst moment ever. I ended up going back to Prelim and spending the season there, did a one-star, and then a year-and-a-half later I got to do my first three-star on the horse. At that event, I think only 10 people made the time, and I was one of those 10 people. I was so excited, I thought I was just going to really make it in the sport and this was my time.
Cpt. Mark Phillips was the coach at the time and he came up to me after the cross country and said the team wanted to watch my horse trot up after I had done show jumping. I didn't really know what that meant back then. Anyway, I was back in the barns that evening and David O'Connor walked up to me. I was thinking he was going to come tell me how great I was. To my surprise, he basically told me I was going too fast and didn't really know what I was doing. David's a really well-spoken person and he said it in a kind way but I remember thinking, "I just jumped around and was one of the only people to make time, and now you're telling me this. I don't get it." Of course, I didn't say anything. I just told him I understood.
They didn't have to take the time, but they did.
The next day I went into show jumping on this horse and I had five rails down. The powers that be at the time said, "Nevermind, we don't want to see your horse trot up." Cpt. Mark Phillips came over to me and said, "I don't know what to tell you to do but you need to go get some proper help. Figure out what you need and where the gap is and put yourself in a program because obviously there are things that are working but there are things that are not." It was similar to what David had said the day before. The fact that these people even knew my name was shocking but it was a huge turning point for me. I had a friend that had worked for David and Karen [O'Connor]. Of course I was scared of them, but she came with me and I started talking to them, and now I've ridden with them ever since.
One day you're falling off and constantly getting eliminated and then things look up. As the sport is, maybe your results look like you've got it sorted out but you don't really – even though you're thinking, "I've got it. I've solved it." I was so fortunate to have the situation where these two great people told me the truth without being condescending or rude. They didn't have to take the time, but they did. It led me to recognize some great people in the sport. If I feel like I'm in the situation where if I'm not really sure about something or I'm struggling – I'll go ask anyone for help or advice.
I had a really bad couple years of injuries and lost a horse in a really tragic way and I said, "I need to change my situation again." David set me up with some people and I moved to England [to work for William Fox-Pitt for a year]. That time at Fox-Pitt's made me love the sport so much more. There are people watching and willing to help and give you a leg up.
I was just a skinny kid from Irmo, S.C., going way too fast on an OTTB and they didn't say, "Hey come take lessons from me. Give me your money and I'll teach you." They said, "Come on girl, make some good choices. We're watching."