Home » Riding for Pleasure Is Not a Lesser Form of Riding, It's The Foundation
Riding for Pleasure Is Not a Lesser Form of Riding, It's The Foundation
Back in high school, my notebooks were riddled with equestrian doodles. Sketches of muscled crests, braided manes, horses sailing over jumps, saddles and course maps dotted the pages of what should have been history notes. Life was horses and horse shows. While I wasn't being toted to Tryon or Wellington, the local show circuit was the FEI equivalent to me.
Flash forward ten years. I open my Instagram and thumb through photos of immaculate braids, glossed coats, tri-color ribbons, flawless derby rounds, and a young woman tossing the reins to her groom right after snapping the token selfie. It's not me. But it's the all too common portrait painted by the horse industry.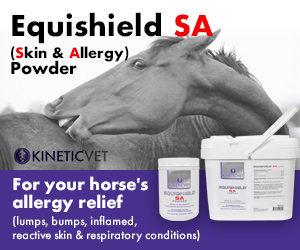 The images make me wonder if I'm a true rider. I don't show, I haven't in years, but I ride daily and lesson weekly. Most of social media has lead me to feel fake for no longer attending horse shows. In an age saturated with filters and snap stories, we have begun to place more emphasis on image.
I became caught up in the idea that if I wore the right breeches or helmet that people would take me seriously, that my talents would be elevated in their eyes based on the brands I donned. I invested in the lie that my outfit and tack made me better, turning the old adage "a carpenter never blames his tools" on its head.
Recently, I read a post published by a professional, she talked about riding for pleasure and how that has somehow become viewed as a lesser form of riding when in actuality it's the foundation. Isn't the love of horses, the love of riding the reason we started?
See Also

Home » Riding for Pleasure Is Not a Lesser Form of Riding, It's The Foundation
I took a high school girl riding. I knew where she lessoned. I knew she could handle a horse. I wondered if she'd be impressed with my black tall boots (which broke when I put them on, since they're 10 years old). I wondered if she'd think me a star rider because of my Charles Owen helmet or Eskadron boots (both Ebay purchases). Instead, this 16 year old showed up in jeans with her tie-dyed helmet cover wearing boots you'd find at Target. She'd just been running errands in town before coming to ride.
She showed up to have fun, not to prove herself. She was a breath of fresh air and put my brand-obsessed brain to shame. So while I thumb through photos of the polished derby lifestyle, I know my love for riding is no less. In fact, I think it's more.