People have all kinds of theories about the types of friends you should have. How many friends you should have. What you should do with them, how you should treat each other, how you should appreciate them. I think that, as horse people, we understand a different kind of friendship and are sometimes let down because of it. We trust our horses to carry us on their back safely. We trust them with our secrets, and in return we're offered unconditional love. Our barn friends, the ones who ride too even if it isn't at your barn, understand the world in a similar way.
We see the same truths, which allows us to be friends.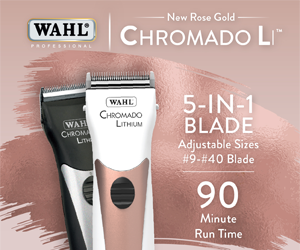 I think we see the same truths as other people, too. That's how we make our friends at work, in school, or in the bathroom of your favorite restaurant because that girl's shoes are to die for. How simple it is to express excitement over a new friend. It's easier than you think to be friends. And sometimes it's harder than you'd like it to be.
A lot of people are put off by emotional disturbances like sickness in a family member, relationship issues, or something of the like. They don't know what to say, they don't know what to do. They don't know how to offer any kind of help. It isn't that they don't see your truth, or even share it, but they don't know what to do. And in those instances, the words "let me know if you need anything" come out.
If we're sharing truth, the truth of that statement is: I'm uncomfortable coming into your life and helping you solve this problem, this situation. We're better than that. We're better than half hearted statements about what we'd love to do for one another. Better than accepting "it's the thought that counts." Thoughts are wonderful, and it is incredibly kind to put another person in your prayers. But we're better than that.
We know how to offer compliments that encourage charm over beauty; remember, a good horse is never a bad color. We can encourage our friends by being pillars in their lives. That doesn't mean holding someone up all of the time. It means that when the weight is too heavy to carry alone, there are others who are willing to help us get where we need to be.
The thoughts count. The sentiments mean something, but we're capable of more than that. We're capable of creating circles of friends, and a life where we never feel alone.
Next time, don't tell someone they should let you know if they need anything. Use your judgement on the situation to avoid overwhelming someone in crisis, but know that your presence and your words mean so much more than you think they do. What happens if they need you, but you don't pick up the phone?
See Also

Let's be better friends. Let's encourage our struggling friend to get coffee with us to talk about her burden. Let's bring champagne to each other to celebrate our victories, and silly cookie cakes or ice cream to soothe the pain of the losses.
A friend recently sent me flowers in North Carolina from her home in New York state. I was floored as I originally felt like there was no one who wanted to help me shoulder the burden of losing my grandmother. In that moment of being handed the basket of flowers, I realized the importance of the gesture and how increasingly important it is that we all move forward in life together.
How important it is that we move forward holding hands, seeing the same truth and sharing our perspectives. Let's be the kind of friends who send flowers.