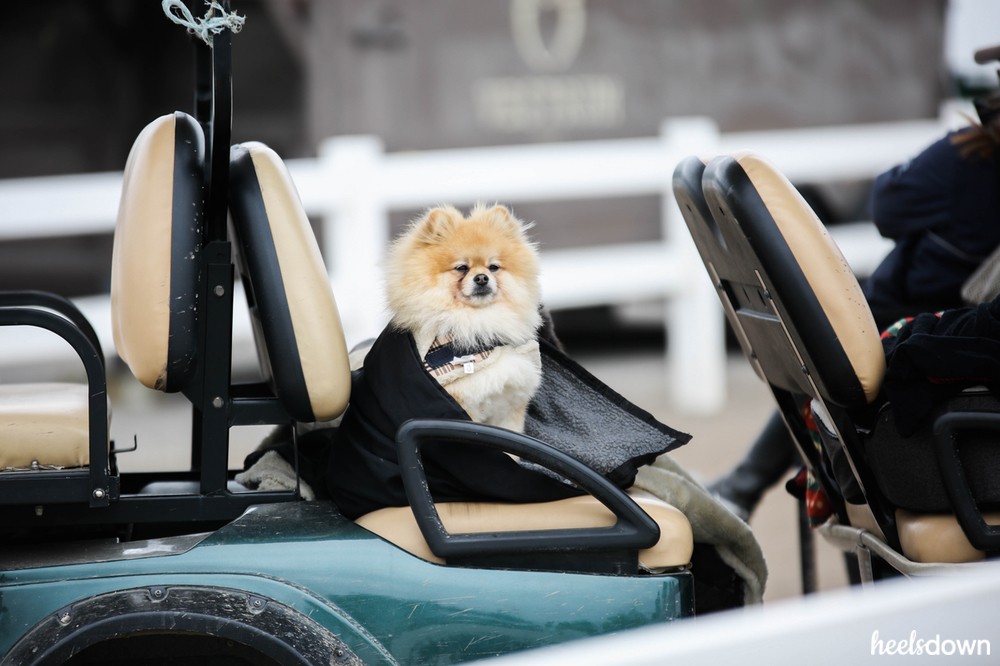 "It takes about 10 minutes to engage his brain."
Translation: He's a total spaz and I have yet to figure out how to get him to listen to me.
"She's a bit strong going toward home."
Translation: Buckle up, you've got a first-class ticket on the crazy train.
"What was your plan?"
Translation: If it was to ride like a psychotic monkey, you aced it.
"You'll need spurs and a crop."
Translation: Expect your legs to fall off by the end of the lesson.
"He might peek at the first jump."
Translation: The 3rd or maybe the 5th time is the charm before he'll actually pop over the cross-rail.
"Now, you'll need to add leg at the oxer."
Translation: If you don't, you'll be playing 'pick up sticks' with the obliterated jump.
"For those in our Open Hunter division, we are four trips away from the flat."
Translation: It'll be at least another two hours and one ring drag before your class starts.
"He needs a rider with a light seat."
Translation: If you so much as flinch a butt muscle, you'll get a fireworks show for a ride.
"Do you have a crop?"
Translation: Do you have a brain?!?
"Your ride could have been smoother."
Translation: A caffeinated squirrel could make straighter lines than you.
"What were you thinking before that in-and-out?"
Translation: Trick question – I know you weren't thinking.