Home » Junior Rider Round Table: Should Rider Attire Be More Athletic?
Junior Rider Round Table: Should Rider Attire Be More Athletic?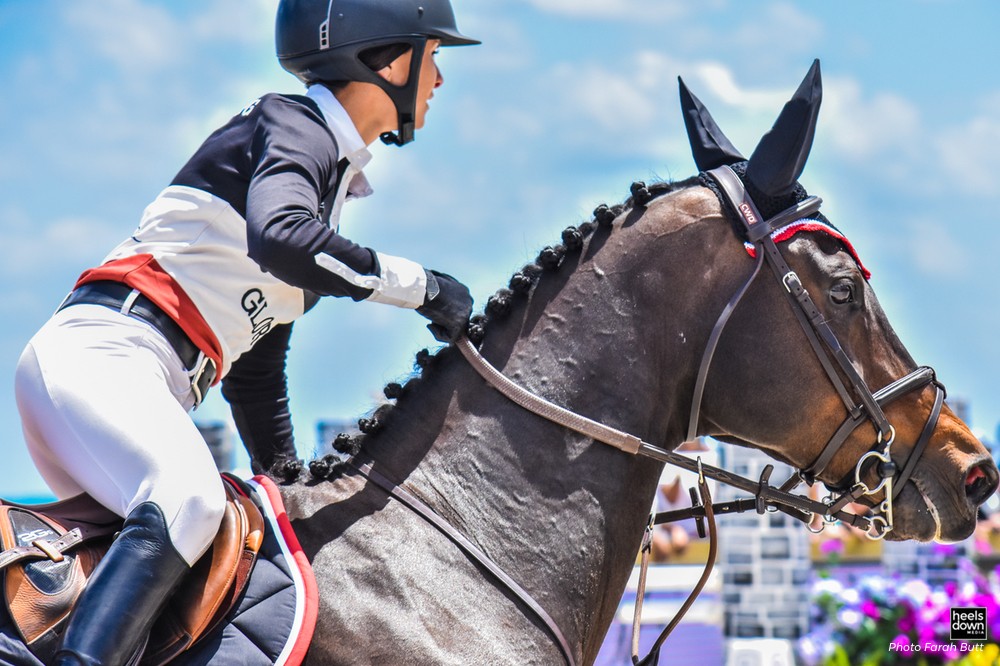 The April 2017 FEI Sports Forum hosted a discussion on show jumping rider uniform. U.S. show jumping chef d'equipe Robert Ridland advocated that as riders are athletes, the emphasis should be less on tradition and more on functionality and athletic appearance. We asked junior riders what they think on the topic, and how important traditional riding dress is to them:
Samantha – I really like the classic look. It think it looks stylish, it looks put-together. All of the riding brands have incorporated such high technology into the clothes they make that everything now is so stretchy and breathable. And we have winter jackets, summer jackets, things that we wear according to weather. Even though it looks very classic and put together, it's super athletic and it doesn't get in the way of your riding at all.
Claire – I like the traditional look.
Elli – It [athletic wear] doesn't look as well. You look like you're going to be running around. Not as focused, not really into it.
Brian – I personally like the coat and tie. If you're going to go in and do the equitation, and learn how to be a classy rider, you need to look like a classy rider. As Americans I think going in and really looking the part is a huge thing. When you wear a polo in a schooling class, you might be more comfortable but equestrian brands, like Charles Ancona and RJ Classics, they understand that. Their job for show coats, is to find the most breathable, the most comfortable, the most flexible, rider-benefitting material. As long as that continues, I would stay with how things are now. I really enjoy the sleek professional look. Not necessarily that riding in a polo is not sleek, but I definitely prefer keeping the coat and tie.