How To Stay Sane In Isolation At The Farm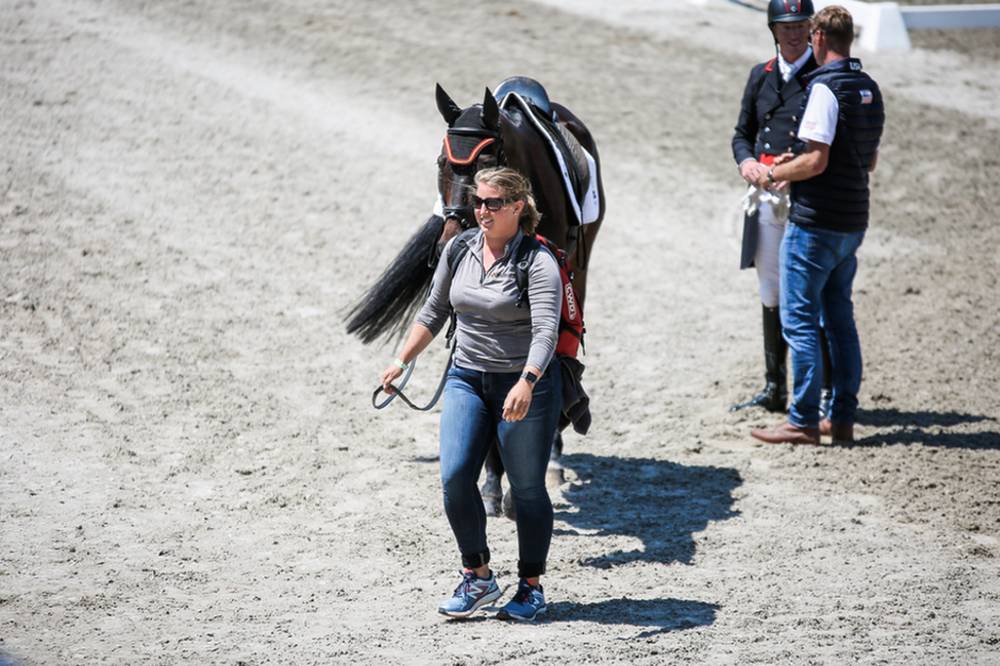 Courtney Carson is used to running at "90 miles an hour" every day as the barn manager of Payne Equestrian in Aiken, S.C. So the abrupt halt of the competition season due to the coronavirus pandemic has forced her to reevaluate some things.
"It's really strange to take all these really active people and just tell us to stand still for six weeks," she said.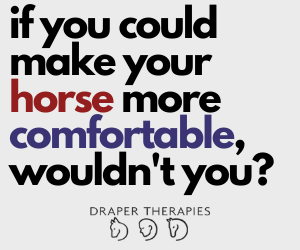 Courtney lives on one of the two farm properties where the 20-plus horses in the Payne Equestrian keep are housed. All of eventer Doug Payne's top horses, from his five-star rides to his grand prix show jumpers, are now on a two-week break, Courtney said.
"When this first started, it was pretty scary. We weren't sure if what we do was going to be considered an 'essential business'. The first thing I thought was we were going to have order two-to-three weeks worth of hay and grain," she explained.
But now that the operation is three weeks into this period of isolation, the horses are being turned "out as much as possible", and Courtney has had to find other opportunities to stay busy around the farm.
Find New Projects
Courtney said she is always looking for new projects to keep herself and the farm's working students sane. The first thing they did was scrub the trailer down from top to bottom.
"For three and a half hours we went to town," she said. "We put on music and cleaned it out in shorts and tank tops. That trailer is beautiful right now."
She's also used this slowdown period as a way to organize and reevaluate the farm's inventory. The Payne Equestrian operation is preparing for a move to a brand new facility in North Carolina later this year. So Courtney went through all of the farm's equipment and began packing away materials she knew could be stored at the new property for later. 
"I know I don't need my heavy blankets again until fall, so I washed, labeled and shipped them to be stored up there," she said.
This is also a good time to examine all the buckles, reins and velcro on tack and equipment and assess for damage, Courtney suggested. After a long winter, this is where old or worn tack may be on the verge of falling apart and need to be replaced.
To blow off steam, Courtney and the working students started doing zumba classes in the barn.
"The gym is closed, and there's only so much running down the same two-mile path I can do," she described.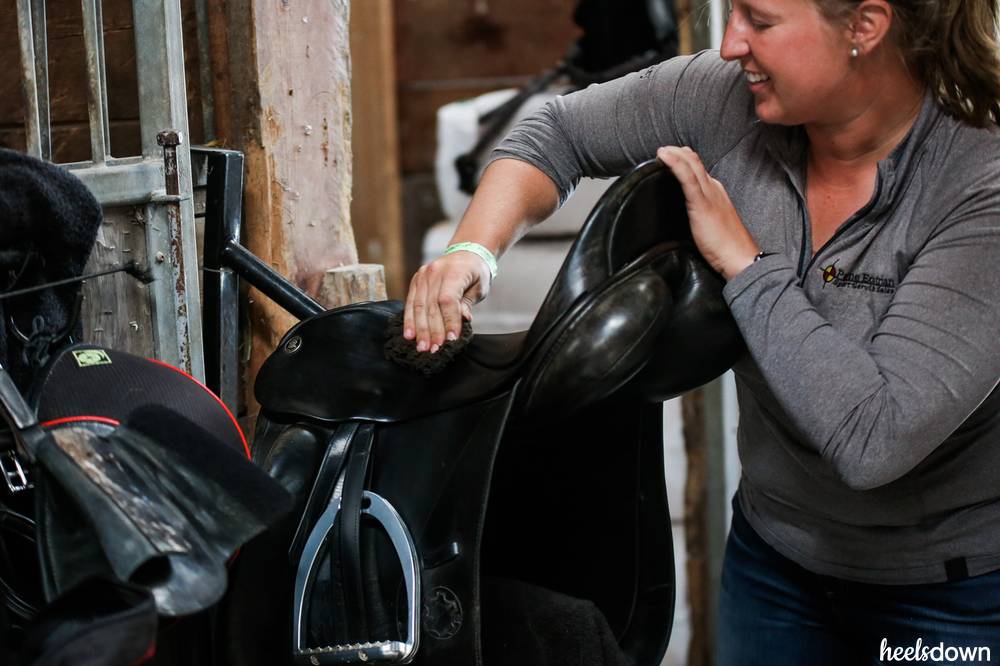 Tidy Up
Even though the competition horses are enjoying a nice break, Courtney is keeping up with the usual grooming routine, like pulling manes, so there won't be a ton of that kind of work to do once this strange isolation period is over.
"I don't want to be scrambling with all these manes to pull at the last minute," she described. "So I'm pulling them now and just keep touching them up. It's also a nice therapeutic spa day for all of us when we do that."
See Also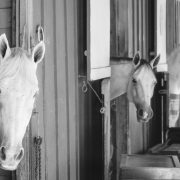 Focus On Groundwork
Along with Doug's top horses, Payne Equestrian has a slew of youngsters in the yearling to 2-year-old range. Courtney and her team have been pulling the young horses out of the paddocks more often to focus on groundwork training.
"We've been bringing them in every day and teaching them to stand on the cross-ties and the wash rack. We're introducing them to the clippers," she explained. "We've even had them go over trot poles and little logs in hand, just to domesticate them a little bit. So then when Doug starts to ride them, they've already seen all this stuff."
This is a good reminder to try to stay out of the tack, even if you're luck enough to be able to visit your horse at the barn, Courtney explained.
"We should be happy to just lunge or hand-walk or hack-walk our horses. We're all in the same boat, and the last thing we want to do is to get hurt and end up in the hospital where there's already such a burden," she said. "Everyone wants to be riding. But the only way we're going to get out this is if everyone is responsible about it."