You don't have to be Serena Williams to land a major sports sponsorship with a company like Nike or Gatorade. Just look at dressage rider Ayden Uhlir, who is the first equestrian to ink a deal with both major companies. Or there's the Belgian show jumpers Olivier and Nicola Philippaerts, who partnered with global fashion retailer H&M.
You don't even have to be a top professional rider to attract the attention of a major sports sponsor. But you do need to know how to build your personal brand and keep moving toward your riding goals.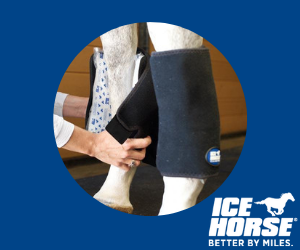 "Sports sponsorship is thriving and there are more opportunities than ever before," said Thyago Goes, commercial director with Taylor & Goes, a digital marketing agency who has worked with brands like GoPro, Drift and Sony. "The sports industry as a whole is growing, along with the businesses and brands that support and invest in it. With the use of social media, small to gigantic companies can pick and choose the athletes that represent their brand the best."
Heels Down Magazine talked to sponsorship experts who offered these tips for up and coming riders:
Deborah Slaner Larkin, CEO of the Women's Sports Foundation, which provides travel and training grants for athletes from all kinds of sport backgrounds.
Thyago Goes is commercial director of Taylor & Goes, a London-based digital marketing agency, who has worked with companies like GoPro, Drift and Sony.
***
Build Your Brand and Own It
In this day and age, the way in which you represent yourself online is key. It's the first impression that any potential employer or sponsor will have of you, so it goes without saying that everything you blog, Tweet, post on Instagram or Snap needs to be professional.
It doesn't hurt to be forward-thinking about how you can use these tools to attract the eye of sponsors.
"Athletes now have to face constant changes in the sponsorship landscape, adapt quickly and evolve to use modern content distribution systems and new technologies to promote themselves," Goes said.
Don't Spam
While it's smart to make a list of companies you'd like to reach out to about a sponsorship, don't send dozens of messages trying to get their attention. Try to make every interaction with a potential sponsor as personal as you can.
Don't copy and paste the same personal statement to multiple people at multiple companies. Instead, try to find the right person at each company so that you're not sending an email that starts with "to whom it may concern."
Find a Brand that Speaks to your Lifestyle
Ayden Uhlir chose Nike because it makes sense with her lifestyle. She knows the brand inside and out. She wears their clothes already. If you hate Red Bull energy drinks, don't reach out to them. Know the brand that you're trying to attract. Know their products. Make the case for how you can best represent them in your sport.
"Successful athletes will manage their personal brands efficiently, like a business, remembering that they are providing sponsors with a service and are, after all, brand ambassadors," Goes said.
Use Social Media to your Benefit
"Sponsorships are evaluated based on how athletes can help build a community online for the companies they represent. Brands are looking for athletes that can captivate fans, continuously engage with their growing social media communities and appeal to clear segments and groups of users," Goes said. Share your successes on social media, but also share stories that show who you are as a person, not just who you are as an athlete.
Apply for a Grant
Women athletes can apply for grants through the Women's Sports Foundation, which is how Uhlir got a year-long deal with Gatorade.
"The athletes who applied for the travel and training fund grant are all very driven and accomplished women, and the equestrian competitors are no exception," Larkin said.
The grant "provides direct financial assistance to aspiring champions in individual and team sports with successful competitive records who have the potential to achieve even higher performance and rankings."