This article was originally published in the November 2016 issue of Heels Down Magazine. Get more access to articles by downloading the Heels Down Magazine app in the iTunes AppStore: http://apple.co/1QicprS or Google Play for Android phones and tablets: http://bit.ly/1sXQV75. Subscribe today to get your first issue free.
By Lydia Mindling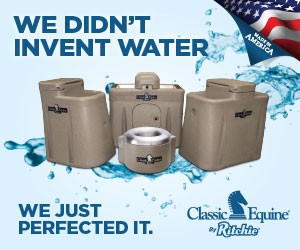 After selling my horse in preparation for college, I was at the mercy of trainers, owners, and friends to continue my passion for riding. For the past seven years, I have neither owned nor leased a horse – yet I ride four to six times a week, including one lesson. It is a sweet situation in that I am not responsible for vet bills, board, shoeing, show fees, trailering, or the cost of feed. I simply show up and ride whichever horse needs exercise or training.
I'm not the only one in this situation, and there are similar opportunities out there. How can someone manage riding so much and paying so little? If you're looking to invest your time in riding but not your money, approach your search for a catch riding type situation the way you would approach a job search, adhering to the following tips.
Collect References
Ask for written references from current or past trainers, clinicians, or owners of horses you have leased or ridden consistently. A client will take your word with a grain of salt when it comes to your riding ability, but having references will back up your skills and instill more confidence in the person looking to fill a riding position.
Search Local Barns
"Horse Farms near ____" is all you need to type into an online search engine to get started. Make calls and send emails that include your references and a resume. Do yourself a favor and don't text – it's too informal at this stage of communication. If you feel comfortable, set up a time to visit the barn and speak with a person in charge. Sometimes they will recruit you right on the spot!
Don't Oversell
Be honest but not arrogant when describing your abilities and what you offer. Everyone will have a different standard of riding ability. For instance, let's say you have been riding for ten years with five years showing experience and eight years foxhunting experience; it would probably be safe to say that you are comfortable riding horses in the field and in the show atmosphere. However, if you have little or no show experience, be honest about it. The expectation of a rider, whether compensation is involved or not, is to give the horse the best chance at a good round in the ring. For some, this means winning a blue ribbon. For others, it means having a solid round with no faults. Be clear about their expectations and yours, as well.
Beggars Can't Be Choosers
Don't ask to ride the best horses at every "A" rated show. Beggars can't be choosers, so be willing and communicate that you are willing to ride horses that may just need exercise or legging-up. The more horses you ride, the more experience you gain.
Advertise Your Availability
Put up fliers at local barns with some basic contact information. There are also entire websites and social media groups dedicated to matching up barns with workers and horses with riders. Do your homework! Also, don't forget that the best time to offer your riding skills are around holidays when owners and riders will be out of town.
Do It for Free
Know that if you take money for your services, you are no longer considered an amateur. Instead of monetary exchange, see if the trainer will pay for a class at a show or allow you to take a friend on a trail ride one afternoon. This will allow you to keep your amateur status without sacrificing ride time, and will often benefit the trainer or owner as well. Also, keep in mind that you aren't paying a penny to ride, so stay humble and grateful for any opportunity you are afforded.
Be Flexible
You may arrive at the barn hoping for a quiet trail ride, but they need you to hop on the green gelding who is having issues with his lead changes. Be open to riding whatever comes your way. Sometimes, you may arrive and find that there are no horses for you to ride, but hey, that gives you precious time to smell the oats and clean your tack!
Read more articles like this in the March issue of Heels Down Magazine. 
Download the Heels Down Magazine app in the iTunes AppStore: http://apple.co/1QicprS or Google Play for Android phones and tablets: http://bit.ly/1sXQV75. Subscribe today to get your first issue free.