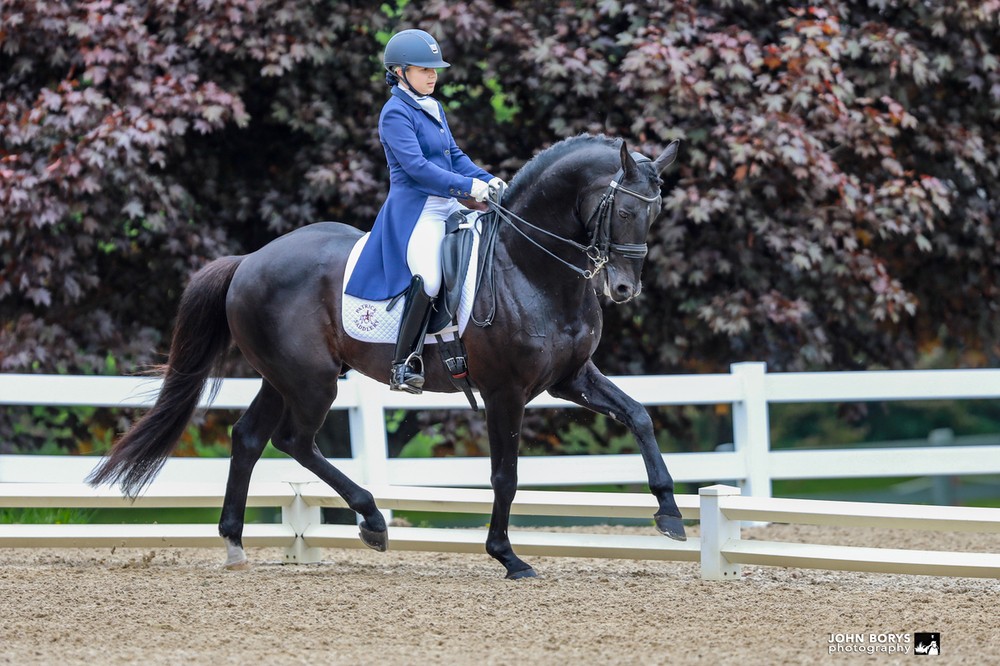 Dreaming about where you and your horse will be in one, two, or even five years, in the future is common among riders. In reality, we are always setting goals and expectations in our heads, but writing them down and making a plan is one way to stay focused and moving forward. Goal setting may seem silly to some, but a little planning can go a long way to keep you on track in training, competing, and rider fitness.
Strategizing to Accomplish Goals
Take a moment to analyze where you and your horse are now. Write down strengths, weaknesses, and events that are appealing. Ask yourself if there are areas in your own riding the need to be improved. Do you need to practice sitting straighter? Then think about the horse. Does he need better fitness? What does he struggle with? Finding these areas of weakness and recognizing strengths makes it easy to set goals. And involving a trainer, vet, or a farrier may be helpful in setting up a plan.
Differentiating Between Goals
It is important to have different types of goals. If competing, maybe you are hoping to show at a more difficult level. This requires different planning then a training goal, where you may be teaching the horse something new. By determining intentions you can be organized in your approach.
Short-Term Goals
Defining your short-term goals puts into perspective where you and/or your horse would like to be in say one week, one month, or six months. Maybe you need to prepare for show season. Or, maybe you need to plan to have lessons with a trainer to begin teaching your horse a new skill.
Horse Shows
Setting small goals for each competition and even each test, round, or course identifies areas that need improvement. Reviewing videos, reading test comments, and talking with a trainer or coach are the tools needed to move ahead in setting new targets for the next time you compete. Maybe a shoulder-in needs more angle and less bend. Knowing this and setting the expectation to fix it the next ride is the strategy needed to continue to improve. Doing this ensures that we do not ignore areas that are not "highlights".
Training
Of course we always hear that the horse dictates his own training pace. This, however, does not mean that we avoid strategizing his training. Going back to strengths and weaknesses, goals can be set to accomplish improving a new skill or movement. For example, if a horse has just began learning leg-yields, you can set a goal to add more energy to the leg-yield. Then once he has achieved that you can think about making the yield steeper or changing the starting location. Using the USEF dressage tests can help aid in stepping stone goals in dressage training. Riding with a purpose in mind is the way to progress.
Long-Term Goals
Long-term goals could be to compete at a level higher next year. Where do you want to be in one year? What steps need to be taken to accomplish this? Short-term goals are a huge factor in long-term planning, often acting as stepping stones to the bigger picture. If aiming to compete at a new level next year, think about the preparation and culmination of small-term objectives needed to get there.
Moving Up
Maybe you want to compete in a championship next year that is extremely competitive. Building during a competition season and improving from ride-to-ride is a plan for success. Long-term goals often require more time and effort, but if you can, for example, learn what needs to be done to get from point A to point B, you are more likely to succeed.
Sometimes long-term goals are beyond the riding aspect of competing. Maybe the championship is far away and expensive. Now a goal may be to raise enough money over the year to attend. Nonetheless, recognizing what needs to be done ahead of time will turn dreams into a reality.
Rider Goals
Write down your strengths and weakness on and off the horse. Think about what you can do off the horse to improve your riding. Struggles in the saddle often come from a weakness that may be worked on out of the saddle. For instance, accomplishing a goal of having a more following seat could be partially accomplished by doing exercises and stretches off the horse. Or, taking more time to visualize a test or a course before the horse show could be the ticket to a goal of staying more focused while competing.
And if goal setting isn't for you, I leave you with this: each day aim to be a little bit better than the day before.