Maggie Hill's journey to winning the Large Junior Hunter, 15 and under, championship at the Devon Horse Show was certainly not average. "Three years ago, I didn't even know how to see a distance," the fifteen-year-old Jackson Hole, Wyoming native says. Maggie, age fifteen, has ridden and competed in more disciplines than most riders do in their lifetimes, from barrel racing to dressage and western pleasure to eventing, and is now based in Wellington, Florida.
The only horse lover in her family, she started taking lessons at her local 4-H club at the age of four. "I was the only kid in town wearing a helmet to ride – it was purple," Maggie says with a laugh. Even though she was doing barrel racing and Western Pleasure classes, protective headgear was a non-negotiable rule enforced by her parents. Unable to trade in for a cowboy hat, Maggie decided to switch to a discipline in which helmets were the norm – eventing.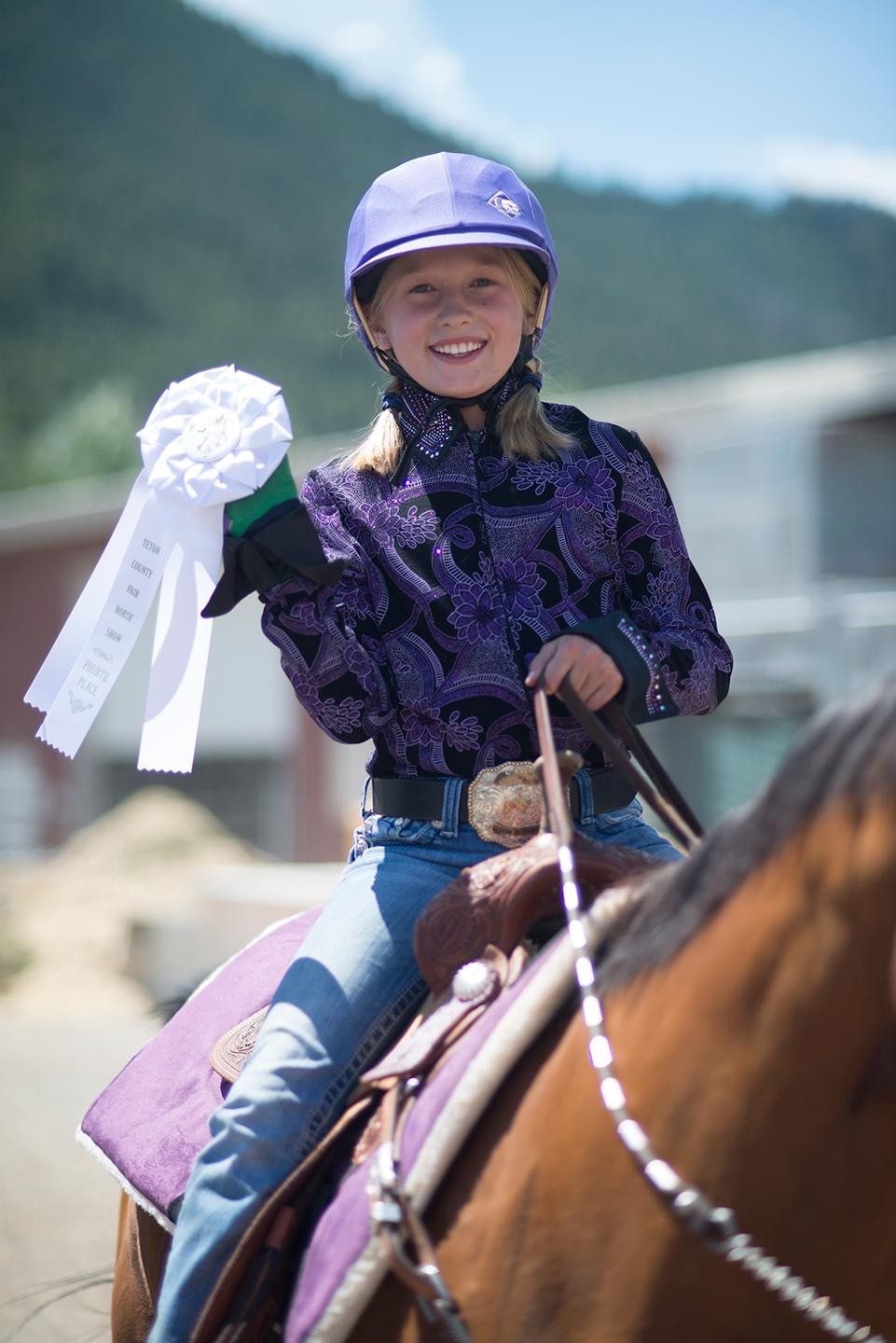 While her big draft cross was not quite ideal for eventing, keeping him in her backyard was a great foundation in horsemanship. From a young age, Maggie was the one "deciding whether to call the vet about a cut, or staying up all night monitoring colic symptoms." After competing up to Novice level, she then made the switch to dressage, training with Margie Boyd and competing up to First Level. "Dressage gave me a really good base in flatwork," Maggie says, "Now that I'm competing in hunter/jumpers, I know how to flat a horse properly."
The switch occurred when Maggie expressed an interest in getting into the hunter/jumper world, and Margie introduced her to her sister-in-law, Liza Boyd of Finally Farm three years ago. So began a serious game of catch-up for Maggie. "I've always had high goals – unrealistic goals – for myself," Maggie says, "It was a lot of boot camp, trial and error, and grit." The payoff was evident at Devon, her first time competing at the show. In addition to the championship, Maggie also won the Martin F. Bucko Family trophy with her leased horse, Cassanto, a Holsteiner gelding.
"My trainer calls me a headcase," Maggie joked, "I tend to get really nervous before classes." She had a bad fall the week before Devon, which bruised her confidence. Jack Towell, who heads up Finally Farm with Liza, advised Maggie to "shelve her emotions" before going into the ring. "You have twenty-three and a half hours to worry about all this in the rest of your day," he counseled, "Just put it away for that small amount of time that you're riding."