The hunters. It's where so many riders begin their competitive careers. Young riders graduate from paddock boots and garter straps in the short stirrup and pony divisions and move on to the equitation and jumper rings, and sometimes to new disciplines all together.
Despite this, there are plenty of young and up and coming riders who remain dedicated to this time-honored craft. By why? There's no road to the Olympics in the hunters. It's largely an American sport with little to no presence overseas. The prize money is far less. There's a smaller audience for the sport and the cost of entry is still quite steep.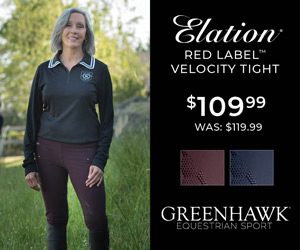 But those that ride in the hunters say it comes down to one thing. The prestige.
"It's perfection," says Terence Prunty, a 29-year-old Hunter rider with Baxter Hill Farm in Wellington, Fla. "It's about style and tradition. It's an art to make it look effortless, to ride slow and light but get the best jump out of the horse."
Riding the hunters is the art of disguise, describes Mary Babick, current president of the United State Hunter Jumper Association (USHJA).
"You have to be soft, accurate, but still look like you're not doing anything. It's such a pleasure to watch a horse with soft contact gallop forward and explode off the ground. It takes a lot of strength and a lot of softness, and if you like it, it's really exciting," she explained. "To ride a hunter takes a certain type though. It involves process and personality to do it really, really well."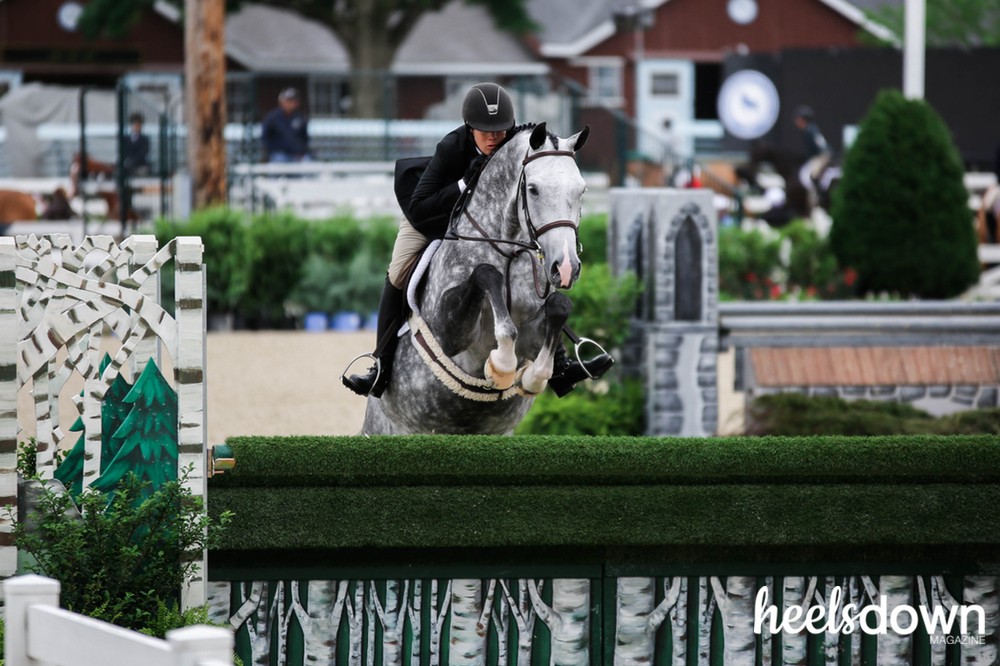 The USHJA is taking a hard look at the hunters and trying to reinvent the discipline without changing its heart and overall appeal. The organization added more adult amateur-friendly hunter divisions to its top circuits because there are fewer professionals competing these days and most of the top hunter horses are being sold to amateur owners anyway. The USHJA is also looking for new opportunities beyond the derbies to make the Hunters a fresh and exciting spectator sport.
And Babick is taking it upon herself to crack down on the hunters' reputation for using banned substances, in hopes of rewarding good horsemanship and keeping the sport true to its roots.
It's sad to be in the ring at Harrisburg or Washington International and there's no one sitting in the stands.  I would love to have people watching my rounds.
Fewer Professionals, More Amateurs
Terence describes the declining numbers of professional riders in the top divisions as "sad."
"Our world has gotten smaller over the years," he said. "People are still into it, but the old school professional divisions have changed. They feel watered down a little, which bothers me."
But other riders, like 28-year-old adult amateur and hunter breeder, Jane Losin, says the new focus on amateur divisions will be a huge draw for growth of the sport in the future.
"The Hunters have always been so slow to progress. The new amateur divisions are great. We never had a ton of options for prize money and awards. It always made me feel like they thought we didn't really matter. But they're making a ton of improvements in that," said Jane, who is the owner of WestWood Farms, a hunter breeding and training operation with farms in Orlando, Fla., and Oxford, Mich.
Both Terence and Jane agree that the discipline would benefit from more spectators and that hunter/jumper horse shows should spend more time promoting the hunter classes. The derby format, which challenges riders to a more hunt field course with natural obstacles, has helped stimulate some interest and should continue to build on the excitement of that.
"The derbies are more exciting, of course," Terence said. "But it's sad to be in the ring at Harrisburg or Washington International and there's no one sitting in the stands. I would love to have people watching my rounds."
Reversing New Trends
The type of horse that pins the best in the hunter divisions has evolved over time too, which has also become a point of contention. The leggy, quick Thoroughbreds have given way to slow and heavy warmbloods.
We shouldn't be awarding horses that have no spark and knocking down a great mover just because he swished his tail.
"We need a course correction. I think we're really different than when I grew up riding in the 60s and 70s, when the horses were a lot more forward. Now we expect our horses to go slower, which some people are achieving that by less-than-positive means," Mary explained.
As president of the USHJA, she's spotlighted using banned substances to calm horses as a problem she plans to fix. The USHJA has created a sport integrity task force to investigate seven topics and issues in the hunter/jumper disciplines. Illegal drugs is one of them, she said.
"I'm interested to see what they come up with and what their recommendations are for a course of action. I'm not chicken. I have social media conversations going on about this right now. The tide will turn eventually," Mary says. "We have to remember that horses are creatures that are alive. They have their own thought process. We need to get closer to a more natural look."
Jane says that by cracking down on illegal drugs, it's creating an even playing field again.
"The judging could still stand to be revamped. We shouldn't be awarding horses that have no spark and knocking down a great mover just because he swished his tail," Jane explained. "There needs to be an adjustment for a horse's natural playfulness. We should let that be allowed, like the old days."
Jane says the hunters appeal to adult amateurs for many reasons, and that's why there's such a strong coalition of them in this discipline.
"A lot of the boarders at my farm are ladies who used to be jumpers or eventers who just want something safe to ride now," Jane explains. "They want a big, beautiful horse to show off to their friends and family, and something that's fun to jump around on. They don't need to show all the time anymore, but have the option to if they want."