Ever Wanted To Try Fox Hunting? Here's How.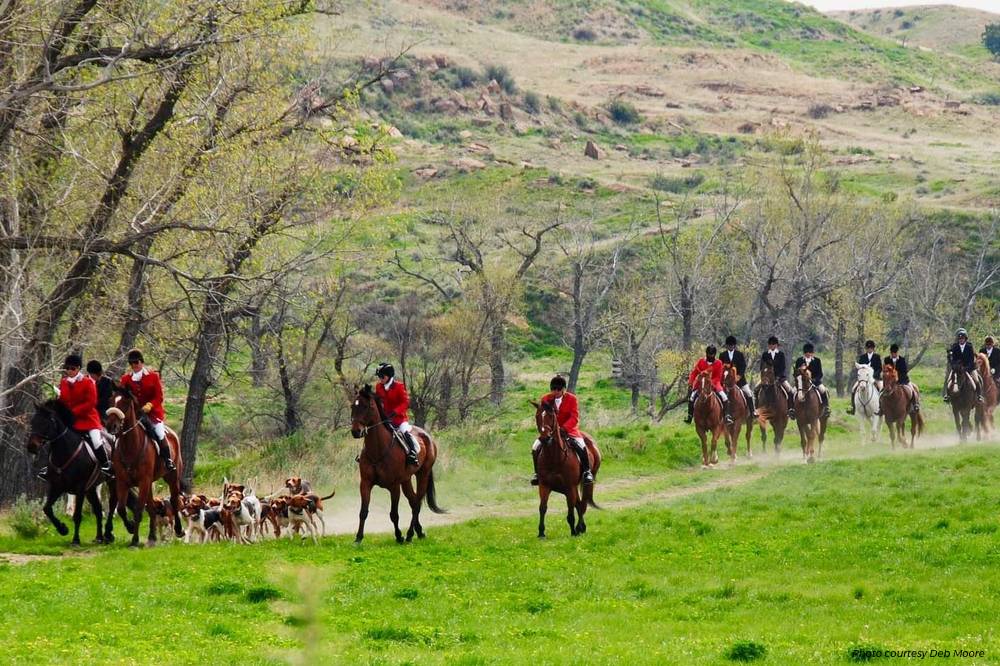 Tara Tibbetts wasn't introduced to fox hunting until she was an adult, years after she fell in love with horses and competing.
Having grown up in Montana with a family in cattle raising and ranching, Tara always enjoyed getting out of the arena and riding in the field, even though she spent most of her time in competing on the Quarter Horse circuit.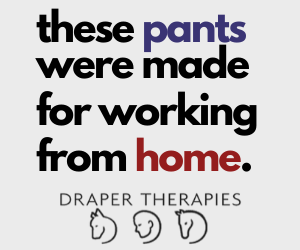 The first time she tried fox hunting after moving to Texas, she was hooked.
"It's my most favorite hobby ever," Tara said. "If I couldn't horse show, I would be sad. But if I couldn't fox hunt, I would be downright distraught."
Fox hunting has been around in America since Colonial days with the earliest continuing hunt in the U.S. dating back Piedmont Hunt in Virginia in 1840, according to the Masters of Foxhounds Association & Foundation. Fox hunting clubs exist all across America, and honor the tradition of the sport with red coats, huntsman, the hounds, and in some cases, still a fox.
Heels Down Mag caught up with Tara, who is the "whipper-in" with Brazos Valley Hounds in Fort Worth, Texas, and a co-host of the Hidden Foxhunting podcast on Horses In The Morning, to get the know-all on how to get started.
I've seen those crazy videos of extreme hunts on social media. Is that really what it's like?
"Those videos you see online are 99 percent of the time happening in Ireland. I've personally never had a 'reckless' hunt. When you find a hunt that you want to go out with, I would be completely straight forward with them about how the hunt is. Some can be fast, and require galloping for 45 minutes to an hour at a time, but very few hunts have the stamina or the territory for that. Ask how big the jumps are. No one in America jumps wire fences, at least in my experience. But that happens abroad. People will be very honest with you. I've never been to a church as welcoming as fox hunters."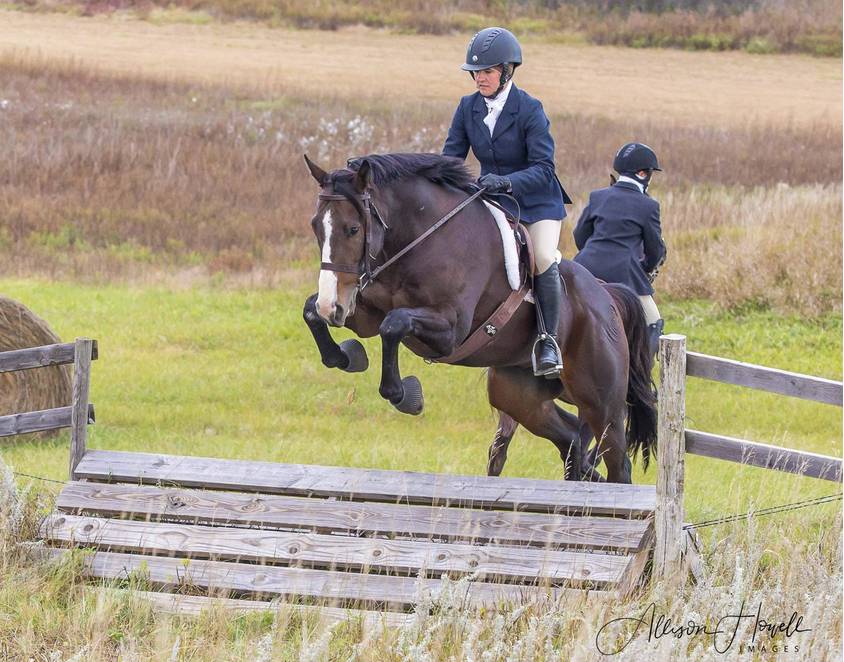 How should I get started?
"The safest bet would be to connect with someone at your local hunt and borrow a seasoned hunt horse. Don't go First Flight – part of going First Flight is going fast and understanding the rules. When you ride with the slower field, like Third Flight or even Hilltoppers, they can explain things to you and answer questions. In First Flight, talking distracts the hounds. Remember, the hounds are working. Summer is generally a good time to reach out and meet the people at the hunt. They have social events where you can meet the hounds and can learn more about it. "
Do they really kill foxes?
"Very few hunts actually hunt foxes. Every hunt is different, and you should ask if they are drag hunts or live hunts. Drag hunts mean they drag a scent for the hounds with urine. Those hunts are generally faster, because they don't have to look for an animal. Most are live hunts. I've been hunting for 10 years, and I've never seen a fox get killed. Some hunts are very adamant that they chase but they are not seeking to kill. It really varies by the hunt, but by large, the focus is on the hounds working. I do know some hunts who kill coyotes – which are a legitimate pest and problem in large areas of the country. That's a big difference, as they are more plentiful and a nuisance."
How important is dressing up? And what are the rules?
"One of the biggest concerns first timers have are if they're going to look right. You don't need to buy a new coat or saddle to fit in. Nine times out of 10 fox hunters just want you to come out and enjoy it. They even welcome people with Western tack these days. There are some hunts that are more sticklers about the tradition and rules, so definitely ask about it. If you show hunters, you're already good to go. Just never wear a red or burgundy coat. Burgundy is never acceptable in the hunt field. Red truly means something – it's reserved for master, staff or a huntsman. But green, navy or black is fine. A black coat is always the safest color.
There are a few terms you should know. The huntsman is the person with the hounds. The field master wears a red coat. There's a whole hierarchy with buttons and colors. Never ride in front of someone with a red coat. The MFHA has a bunch of resources to learn more about the rules."
See Also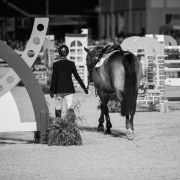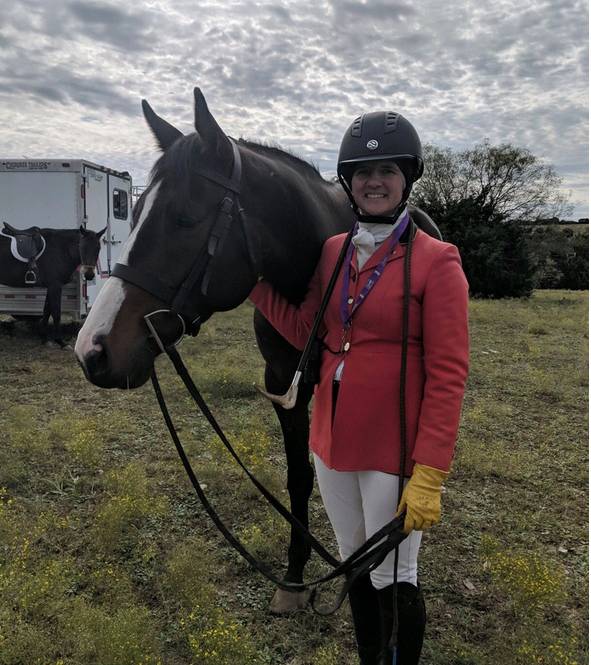 I want to try it with my horse, but he's never done it before. How do I get started?
"People always ask, 'is it scary?' There's something to be said for the horse show – which I think is scarier than the hunt. In the hunt, you have a huge benefit of getting your horse over the jump when there are 30 horses all running and jumping in front of you. You have everything working for you in that situation, instead of a horse show, where every horse is warming up in a different direction or you're in the arena alone.
If you have a green horse, it's a good idea to start in a slow field where you won't be galloping as much. It's important to consider the dogs. I have 11 dogs at home which I know is ridiculous, but that's nothing like having 30 working hounds to chase.
Fox hunting can help a show hunter who gets stuck behind the leg and not want to go forward. The varied terrain and riding with lots of people is a big difference from the show ring. But remember, your horse should be fit. That's the big disconnect with the show hunters. Those show horses wouldn't last 20 minutes out fox hunting. You're out for at least 3-4 hours. You're not galloping the whole time, but you're not twiddling your thumbs, either. It's a long ride."
Photos courtesy of Deb Moore, Allison Howell Images and Tara Tibbetts