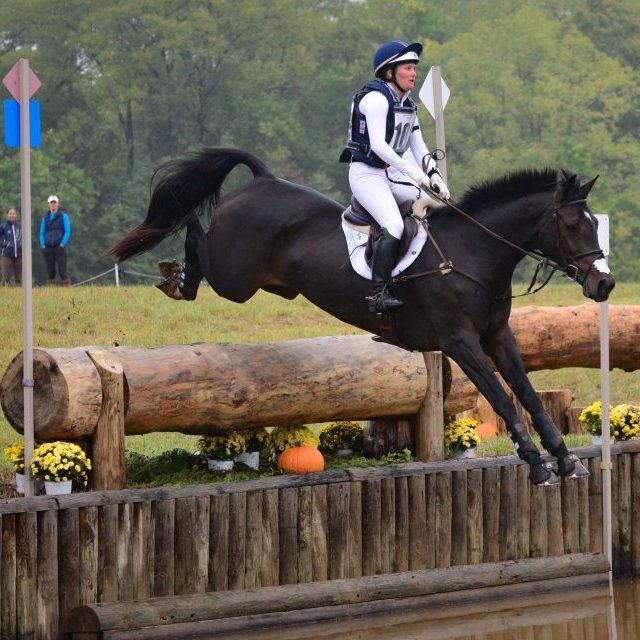 Red on the right, white on the left, insanity in the middle – that's the eventer's way. But, what about the horses? Do they know what they've signed up for? Do event horses even like cross-country? Heels Down Magazine caught up with Rolex Kentucky Three Day Event competitor Hannah Sue Burnett to talk about how upper level event horses feel about cross country.
Hannah Sue Burnett is a CCI four-star eventer based in The Plains, Virginia. Over the years, Hannah has earned herself Individual Silver and Team Gold medals at the Pan American Games in 2011, as well as winning the USEF National Championship title at Fair Hill CCI three-star in 2012. Hannah trains with long-time coaches David and Karen O'Connor and has had top finishes around the world.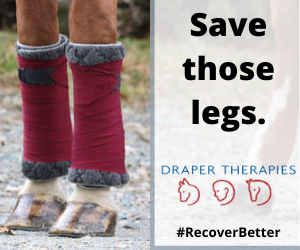 ---
The horses that get to this level love it or they wouldn't do it. It's really trying and difficult. The horses at this level go out there and attack it, and they wouldn't do that if they didn't love it. All the horses I have at my barn, I lead them around and they try to take me out to the cross-country area. They get so excited even just looking at it. They definitely love it.
You can't make them do it. It's why it can be easy to go through some horses, because you think that they have all the attributes and physical ability to be a successful upper level horse and then they get out there and they don't like it. They don't make it as an event horse if they don't like it. Which is fine, because we [eventers] want them to enjoy their job the same way we do.
I know my horses love it because they drag me to the jumps most of the time. I'm always trying to slow them down. They start to look for the fences, you can really see this by watching their ears. They love the crowds and get really into it – they dig in and find the will to go faster even when they're tired. You can tell, even just by looking at them, that they love their jobs.
See Also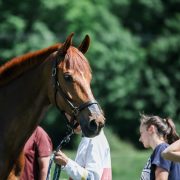 If the horses don't love cross country they'll start to stop and find ways to tell you they're not enjoying it. They won't want to go to the startbox, or would rather go back to the barn than leave the startbox. They can get a bit nappy or will develop a stop at different things. It's pretty clear as a rider when your horse isn't enjoying their job. For most horses, if they don't like it then they won't do it.
I think St. Barths, the horse I had at Kentucky [Three Day Event] in 2011 is one of those horses that loved it [cross-country] intensely. He didn't like the other phases very much, which might be why he's so clear in my mind as a horse that loves cross-country. He was a full Thoroughbred, so he loved running and the technical side of cross-country.