Don't Judge Me By My Rusty Horse Trailer

I hitched up my familiar, old, rusty two-horse trailer. The day before I had greased the tires myself, and gone through the usual safety check list.
My horse loaded up easily, as he always does, and we hit the road, excited for a weekend away and the possibilities it could bring.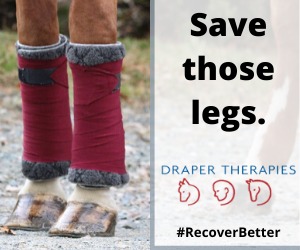 I was already nervous to be competing in my first-ever recognized dressage show. After a couple of years of logging green miles at schooling shows, we were ready to make our circuit debut at First Level. I felt ready. I was confident in my horse and my ability.
But I was afraid of not fitting in.
As we rumbled up to the show grounds I drove by the stabling where show barns had already decorated their line of stalls in immaculate, color-coded swag. Some added hanging flower plants, which were honestly a nice touch. I realized then that we weren't in schooling show land anymore, Toto.
I found my stall, unloaded my horse, and drove around to the field parking where I could unhitch my horse trailer. I bought this two-horse, steel trailer a few years ago. It ain't pretty. Because of the steel, it's rusting in various places. There's a big dent in one corner of the roof, an accident that happened long before I bought it. It creaks in all kinds of places and the doors are hard to open and close. But this thing is tall and wide enough for my big horse, structurally sound and most of all, it's safe. Plus I can tow it with my F150. I'm a one horse, weekend warrior adult amateur. I don't need a bigger rig by any means.
But as I swung wide through the field, I was embarrassed about my little trailer. It was the only rust bucket among the many sleek, newer, more expensive aluminum models neatly parked in rows. All weekend long, it was pretty easy to pick my ugly little horse box out of the field. But hey, if someone wanted to steal a horse trailer that weekend, I knew mine was low on the list in terms of resale value.
At the schooling shows, my rust bucket trailer is a dime a dozen. No one bats an eye at the duct-taped side where I'm trying to keep the rubber mat from peeling away. Or the fact that the ramp that doesn't have spring assist, so it falls quite heavily to the ground with a bang.
Back at the dressage show, I reminded myself that the judge wasn't going to see which trailer I came out of before ringing the bell for my test. The quality of my horse, and my riding ability doesn't match the outer appearance of my old creaky trailer.
It may not be the prettiest thing, but it gets me and my horse to the horse shows safely. It plays a role in the competition dreams I have, and I'm grateful to have it. One day I might be able to afford a nicer, newer trailer. And when that day comes, I won't judge the next girl at the horse show pulling in her with her old rust bucket. I'll admire her from afar for her commitment and scrappiness to achieve her own goals.