Sunday evening's inaugural $50,000 Devon Arena Eventing competition, presented by Mid-Atlantic Packaging, at the Devon Horse Show was special for all riders but especially for Erika Nesler, who hails from the area. She rode Doug and Cindy Howe's Right Above It to third place, crossing the finish line in 80.92 seconds to end on a final score of zero penalties. At the press conference, she recalled her first memories of Devon.
---
I grew up around here. I can remember the first Devon that I came to, having the Ferris wheel ride and years after, working in the press box. So I was going down collecting all the hunter riders and the jumper riders and bringing them up to the press. I never thought in a million years that I'd be sitting on this side of the table. It's a little bit more daunting.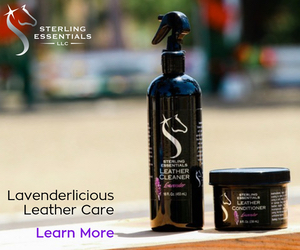 Right Above It is amazing. I actually owe a lot to Jennie. She started him as a youngster and we've had him for about two and a half years. What he's done for my riding, along with jumping with Boyd Martin and Scott Keach, is unreal. It feels great, and he was spot on tonight. I know him really well. I know if I kick and point he's going to go. He's a game little horse. It's exciting!
I figured why not come here and get some more mileage under the pressure. Now I'm thinking maybe I should go do some show jumpers, this is kind of fun! Two years ago I didn't think I was going to be past a Prelim rider. Now I'm sitting here thinking, 'Bring it on! Let's go, Rolex!' My horse likes [the atmosphere]. The bigger the crowd, the higher he jumps.