Photography courtesy of Angela Bowles
It's rare to find a partner who shares the same passion as you. Even rarer still when that passion is how you both make a living. For Angela and Andy Bowles, their careers in eventing not only brought them together, but their different roles have helped them learn, grow, and respect each other that much more.
They first met when Angela was assisting Area V at the 2008 North American Junior and Young Rider Championships at the Colorado Horse Park, where Andy was working as a technical delegate.
"I had a crush on him right away, and he didn't know who I was. He says to this day that he did, but he didn't. Anyone who knows Andy knows that when he's working, he has tunnel vision," says Angela.
Years later, they became friends on Facebook. When Andy saw that Angela was going to be at The Event at Woodside in 2014, he messaged her about meeting up. They reconnected and the rest is history. They were engaged at the American Eventing Championships in Tyler, Texas, in 2015, and married a year later.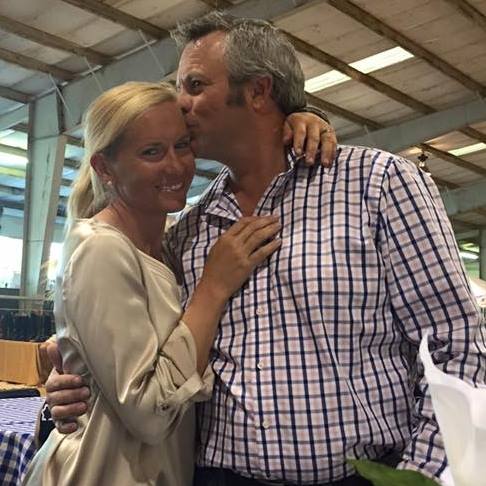 Since they first met, their careers have taken off. Angela established her own teaching and training business, netting herself a large group of junior and adult amateur students of all levels. At the same time, she moved up the levels with her now-retired Thoroughbred Novelle, successfully completing her first four-star events at the Rolex Kentucky CCI4* in 2015 and 2016. Meanwhile, Andy became the executive director of the Virginia Horse Trials and has worked at countless other horse trials as an organizer, technical delegate and course designer. Together, they own Tempus Eventing in Burleson, Texas.
As their relationship grew, they realized that what they love about each other is what makes them great at their jobs as well.
"The best thing about him is how considerate he is. He's always worried about me in a very nice way. He's that way for everybody," Angela, 35, explains. "That's why he's so good at organizing his event — because he's always worried about his competitors, and the footing, and if everyone is getting the best experience."
For Andy, he appreciates Angela's drive.
"It's the passion," says Andy, 49. "She's very focused, and not just about herself. It's about helping people and doing it in the right way. Angela will always put herself out for others."
In appreciating each other's strengths, Andy and Angela have also come to realize how they can be better organizers and competitors, respectively. Helping Angela at shows has placed Andy in a teaching role for the first time in 25 years.
"I'm getting more involved with helping Angela coach when she has conflicts. It's given me more of a rider/coach view than sitting on the other side of the fence," says Andy, who has lived in both England and New Zealand. "It's opened up my eyes up more to the (American) way of coaching. Pretty much every rider has a coach at an event, which is totally different than New Zealand and England. It's given me more of an understanding of that and the conflicts of time."
On the flip side, Angela has learned how riders can be more considerate competitors. This year, she assisted Andy for the first time with the Virginia Horse Trials, decorating the cross country courses and spending upwards of 40 hours just on the stall assignments. With more than 500 horses entered at the event, it was a much bigger job than she anticipated. Riders and groups were using different wording to ask to be stalled together, causing a sorting nightmare. Then, a few days before the event, someone asked to bring several noncompete horses, upsetting the arrangements.
I am super blessed because I found someone who loves the same thing that I do but is easy to get along with about it.
"I never really thought about all of that, but just being organized makes everyone's jobs easier," Angela said. "For us, we all put Tempus Eventing on our entry forms. If you don't have a barn name, come up with a name for your group to make it easier for the organizers."
On a broader note, she has a new perspective on the tough jobs that officials and organizers face.
"It's about respect for the officials and what they do. I see how Andy spends a great deal of time ensuring that the footing and courses are all good experiences for the riders and horses. They want people to succeed. It's not just them being sticklers about rules — they really want everyone to come away with a good and safe experience."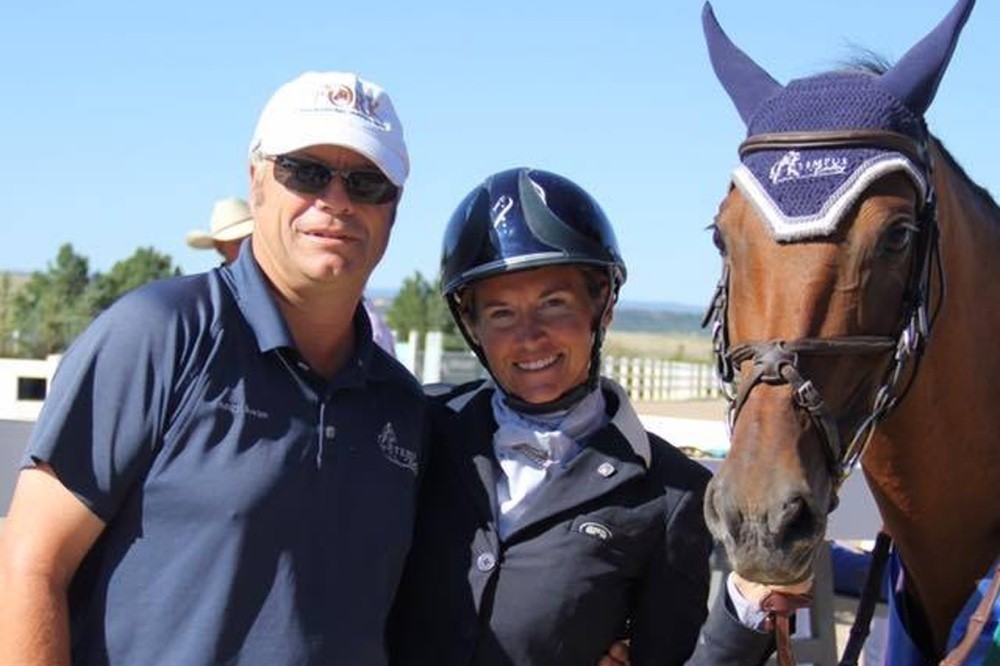 Looking to the future, Angela is enjoying the process of developing young horses and students.
"I have done everything to the high level I would like to do, so it's all gravy from here on out."
This year marked Andy's first time helping design the two-star course at the Virginia Horse Trials, and he's hoping to do more designing once he gets his FEI license within the next year. He says he will perhaps slow down on being a technical delegate, but will continue on the organizing side, balancing smaller and bigger events.
"I'm lucky at this stage of my career where I can pick and choose a bit. And that doesn't mean I do just the top ones. I just did an event in Wyoming where it was their first event, and it went up to Training. And that's as much fun helping an event get off the ground as it was doing a CCI3* at Plantation."
While he's worked at some fairly senior FEI competitions, Andy has become realistic about his dream of being a technical delegate at a four-star event, he says.
"The current thinking is that unless you're European, the chance of (being a technical delegate at a CCI4*) is really slim. Even the American events won't back an American. They look for a European."
While that dream may or may not be realized, Angela and Andy's life together is a dream come true for them both.
"If you think about how many people can do this together — and it's not just horses, it could be anything they do together — it's really hard," says Angela. "I feel like I am super blessed because I found someone who loves the same thing that I do but is easy to get along with about it. I can't imagine it with anyone else."