Photo by Sophie Dever
For many young riders with big dreams, it's a matter of taking things into their own hands to make those dreams happen. Seventeen-year-old Area VI event rider Ellie Leonard from Hayward, California, isn't afraid to get her hands dirty if it means she can get herself one step closer to her goals.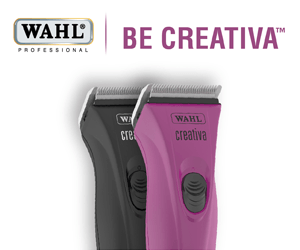 "I started riding when I was six," said Ellie. "My first event pony was a black Welsh Cob named BB; we did our first Beginner Novice together in 2011 at Eventful Acres."
Ellie caught the bug quickly after that, and just over a year ago she met her current partner, Alvescot Moneymaker or "Maisie", a seven-year-old British Warmblood. "She's incredibly fun to ride on cross country, and very easy to be around," said Ellie of her best friend. "I've had some of my best rides on her, and I'm excited for our future together!"
But it isn't just Ellie's talent for riding – which earned her a Charles Owen Technical Merit Award for safe and appropriate cross country riding at Rebecca Farm this year as well as the corresponding Year End Award as the highest scoring junior – that has turned heads within the industry. Her work ethic is unmatched, as she works several "side gigs" at shows to pay her way.
Ellie can often be found braiding multiple horses, grooming for her coaches and friends, cleaning tack or stalls, and taking videos and photographs – all while competing Maisie on the same weekend.
"I started braiding and selling homemade horse cookies to help out my parents," said Ellie. "Eventing is so expensive, and as I started showing more often I wanted to do something to give back to them after all they've given me. I started with braiding tails, and even now when I'm braiding 10-20 manes each day at shows, I still prefer tails!"
What does a typical show weekend look like for Ellie, who wears many hats?
"Very early mornings," she says. "Thursdays are the busiest days. If I'm braiding a lot of horses, I typically start braiding around 5 p.m., and finish by 4 or 5 a.m. Then I sleep for half an hour, get up to clean stalls and get Maisie ready. Once all the braiding is done, the rest of the weekend is less stressful. My favorite number of horses to braid in a night is 15 or less; I can do a mane well in 15 minutes, but for special occasions I like to take longer."
"Special occasions" such as an incredible opportunity to groom for Andrea Baxter and Indy 500, who travelled across the pond to compete in the CCI3* at Blenheim this fall. "It took me an hour to braid Indy 500 at Blenheim, mainly because I was nervous they'd come out in the middle of Andrea's test! Luckily they didn't."
These side gigs are stepping stones for Ellie, who stepped up to the Preliminary level at Galway Downs this fall. Ellie has goals of one day contesting a CCI4*, and she's got her sights set on the National Junior and Young Rider Championships this coming year.
As the saying goes, it takes a village to make a dream happen, and Ellie wishes to thank her village of coaches with whom she has worked over the years: Jaimi Martin, Brian Sabo, Ainsley Faraday, Jennie McCurdy, and Courtney Peck.
But it isn't all sunshine and pretty braids all the time – the long hours at shows can be tiring for Ellie, whose personal record of horses braided in one weekend is 54 manes and 32 tails. "It can be really hard," she said. "I try to get in a zone when I'm braiding, but sometimes when it's freezing and I'm not even halfway done and I'm all alone it's difficult. But I just focus on why I do it. There's no other sport I'd rather be doing, and no horse I'd rather do it with. The hard times are worth it. If I don't make my goals, I'll know in my heart that I did all I could, and that's enough for me."