Annie Peavy Is Raising The Visibility of Para-Dressage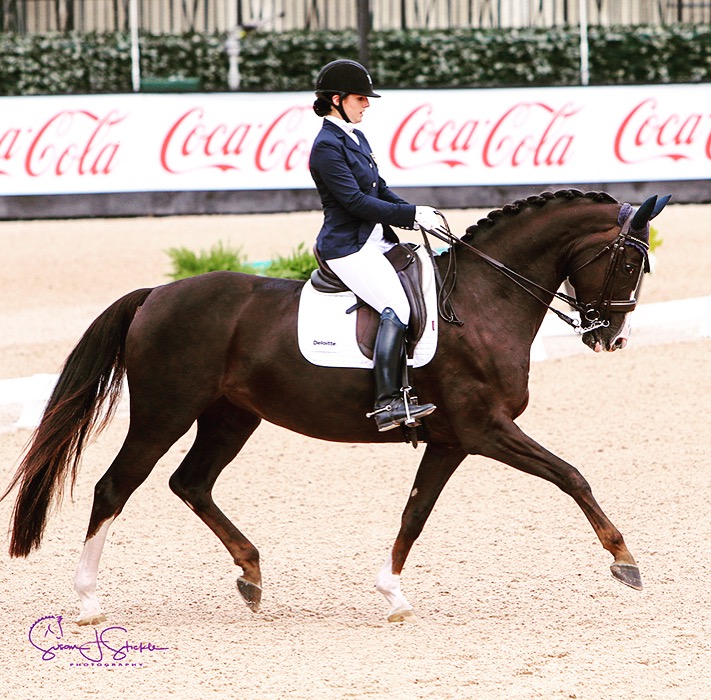 Annie Peavy was first plopped into a saddle at four years old.
She was struggling during physical therapy at the time, and her parents worried about her falling behind in her mobility. Annie was born paralyzed on her left side from a stroke she suffered before birth.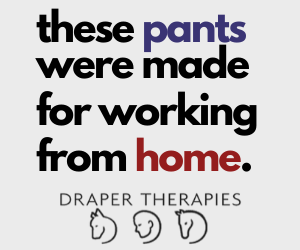 "I hated physical therapy," Annie, now 23, remembers. "But then my mom took me to a therapy barn, and I never wanted to leave."
Annie was getting stronger the more she was in the saddle. Her parents were thrilled. But this time spent with horses also sparked a passion that would lead to a whirlwind para-dressage career. Her success would take her to Normandy for the 2014 World Equestrian Games and to Rio for the 2016 Paralympics. Most recently, she represented the U.S. at WEG in Tryon, N.C., last year.
The older Annie got, the more she seriously she rode. Annie says she's still significantly weaker on her left side than her right, which can make it difficult for her to ride as she climbs the levels. She rides with a rein loop when training in a snaffle bridle, because it can be hard for her to hold the reins without one. The leg aids on her left side can be slightly weaker, too, but thanks to a modification which allows her to tie her stirrup to the girth, she can still ride with both legs firmly in place.
"A lot of it is mental," Annie says. "It's me thinking about how to use it, and then I do."
At age 10, Annie's parents purchased her first horse. While away at boarding school, Annie settled into riding dressage and competed regularly around the New England circuits. She had no idea what para-dressage was at the time, she admits.
"We had never heard anything about para-sports," Annie says. "Then my mom and I went on a riding vacation in Portugal, and the dressage instructor we worked with told us about it."
When she returned home from her trip, she researched it "like crazy". From that moment on, she was determined to represent the U.S. at the Paralympics.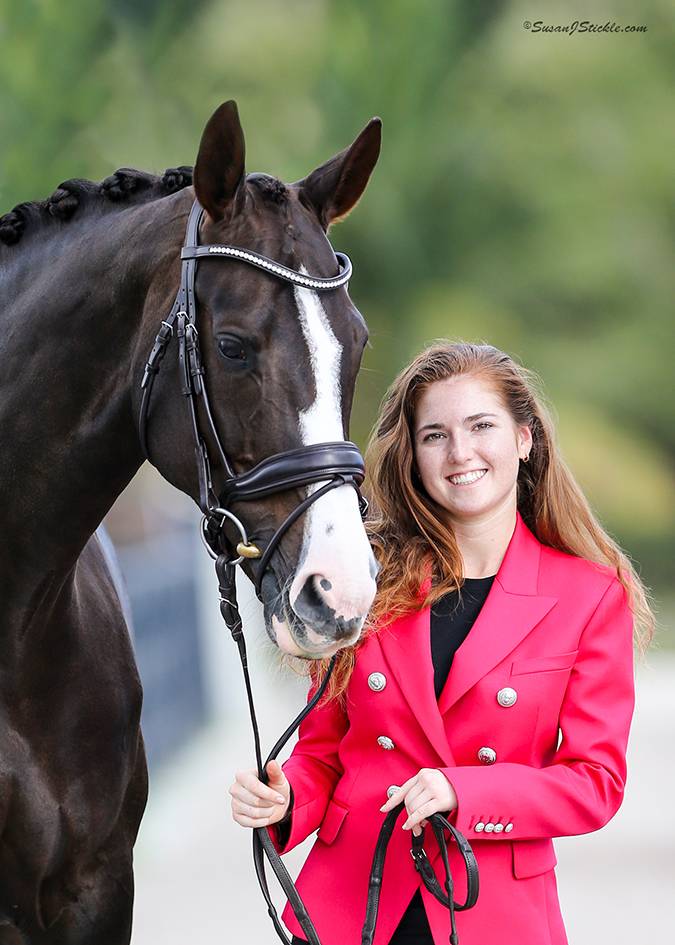 Annie competes in grade four, which is the equivalent to second level. She lives in Boca Raton, Fla., where she studies at Lynn University. She attributes much of her success to her trainer, grand prix dressage rider, Heather Blitz, and her friend, teammate and mentor, Rebecca Hart, a veteran para-dressage rider.
"Heather always know what to say to take the pressure off. She knows what you're feeling," Annie explains.
Reaching her goal of riding in front of thousands of spectators at WEG and the Paralympics was overwhelming at first, Annie admits.
"I learned by going out and riding in scary situations like that," she says. "The best way to get through that is to just compete."
The memories of her rides at both premier events are still vivid in her mind. "There were 10,000 spectators and my horse didn't bat an eye," she says.
But most of all, Annie is trying to make para-sports more visible, especially in the equestrian community.
"In just a short time, it's grown tremendously. We're riding top quality horses that are coming from Europe, and different sponsors are backing us to help us compete and do our best," Annie says.
She says it's her personal job as an athlete representing the U.S. to continue to improve the visibility of para-dressage. Especially last year, when she got to compete at WEG on her home turf.
"It's time to show the world what we've got," she says.
Photography by Susan J. Stickle