Alisha Newton's mare is a bit of a diva. Within a couple minutes of meeting her, the dark bay Oldenburg had somehow grabbed a garbage can while in the cross ties, and almost succeeded in toppling it over before Alisha intervened, chiding to her as one would an exasperating but lovable human friend.
"What's her name?" I asked, offering my hand up for sniffing, only to have the mare immediately start licking my whole palm like a dog. No shortage of character here, I thought.
"Her name is Diva," Alisha replied, which made us both laugh. Indeed.
At 16 years old, Alisha is not only balancing school and riding, but also a huge career commitment: she plays Georgie on the much-loved hit CBC Canadian television show Heartland. Since she was 10 years old, she's spent eight months out of every year on set. When I asked her about the pressure of fitting it all in, her answer was refreshingly abrupt and honest.
"It's actually very difficult," Alisha said, "I just take it day-by-day and plan out my week and see what needs to be done, and do one thing at a time. I enjoy it though." She went on to describe the friendly atmosphere within the cast, and that even though the days are long, they often feel like "spending a day in the sun with your family." A deep love for animals also helps – it's why Alisha's mother pushed her to audition for the part six years ago. The horse bug had bitten Alisha at a young age, beginning with pony rides at her grandparents' farm.
"My parents originally put my sister and me into acting to boost our confidence," Alisha explained. "Because when you go into an audition, you're in a room full of adults, and we were four when we started. So we had to learn how to have a conversation. We just really enjoyed it so we kept going."
I paused, trying to remember what being four years old was like. I was probably barely able to string a couple sentences together, thus very far from memorizing lines and reciting them in front of a bunch of strangers. I nodded appreciatively.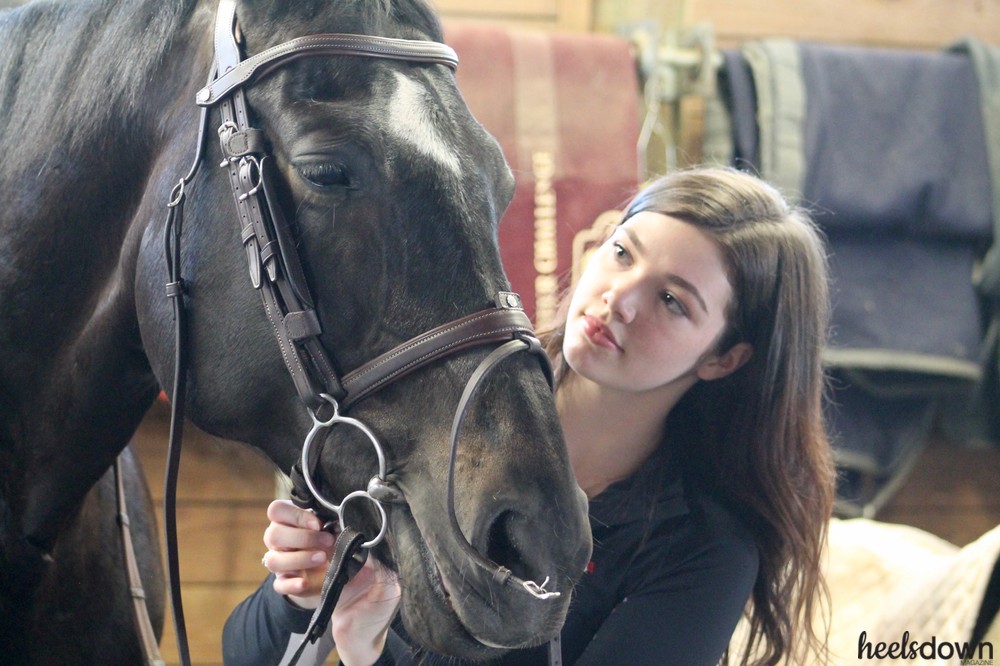 Until this year, Alisha's other horse, a Dutch Warmblood named Aflame, commuted with her back and forth from her hometown of Langley, B.C., to Calgary, Alberta, for filming. But this time, he stayed behind, and Diva was added to the mix in November. "I wasn't planning on getting (another) horse but she came to the barn after being trained by Gary Brewster, just to be sold by my trainer. And I really got along with her," Alisha said. It's an all-too-relatable tale, of falling in love with a horse unexpectedly and buying them when you weren't necessarily planning it. While filming, she keeps her horse(s) at a nearby facility, in partial training so that she can squeeze in rides three days a week. Aside from work, she also needs to spend two-or-three hours a day on online schoolwork, with the help of an on-set tutor. 
"Riding has become an escape. I can just spend my own time at the barn. It's very peaceful compared to my busy days on set. Riding has become very important to my sanity," Alisha emphasized. "It's difficult to have competitive goals when I'm working all the time," she stated matter-of-factly. "My goals are just to ride for as long as I can, and Heartland has helped me to do that. So I'm really grateful for that. I just enjoy riding as a hobby, and I try not to take it too seriously like I do the other things in my life."
Alisha competes in the jumper ring at Thunderbird Show Park in Langley when she's home, and she went to HITS Thermal earlier this year with Diva. It did not quite go as planned. "She gets quite fresh when she's outside. On the first day, I didn't lunge her, and I broke my arm!" she exclaimed. "I get nervous when she's fresh, so we've been working through that."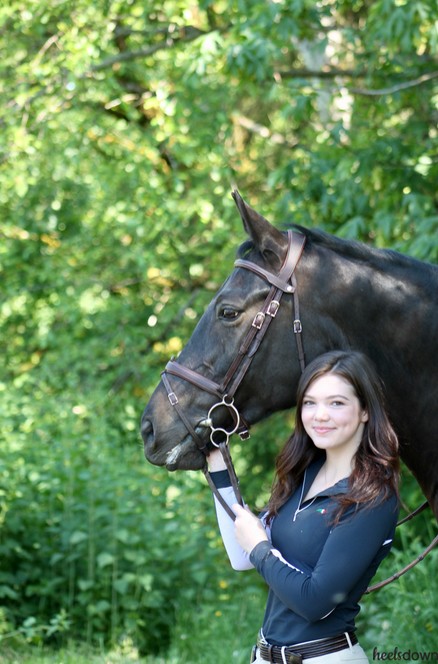 I asked her about role models: for riding, for acting, and on being one herself. It turns out that Alisha is a Reed Kessler fangirl. "Every time we're at the same show I have to go and take photos of her," she gushed. Dakota Fanning and Chloë Grace Moretz are also on top of her list; actors who started young and have matured into talented and successful women. "They've stayed really humble and they've stayed true to who they are," Alisha said. She credits her character, Georgie, for giving young girls a strong personality to look up to – a down-to-earth young woman who is not afraid to get her hands dirty in the barn.
Growing up alongside her character in the show, Alisha admitted that herself and Georgie may have rubbed off on each other, personality-wise. "We're pretty similar in how she is now, although I'm not as tomboyish as her," she said. "Playing Georgie has taught me to be a lot more patient and taught me a lot about bravery when working with horses. I don't know what traits she's adopted of mine… maybe my stubbornness." Alisha laughed. 
Alisha's relationship with the horses on set is just as important as with her own. In particular with Jag, the main horse who plays Phoenix (there are also a few stunt doubles) on the show. "When we first brought him in, I was 10 years old. I like to maul the horses with love – so he got really annoyed with me," she laughed. "Every time I came up to him he would be like 'ugh, this girl again.' But now that he's gotten older he's become a lot less grumpy, and we've kind of developed a little bit of a bond because we've been working together for so long."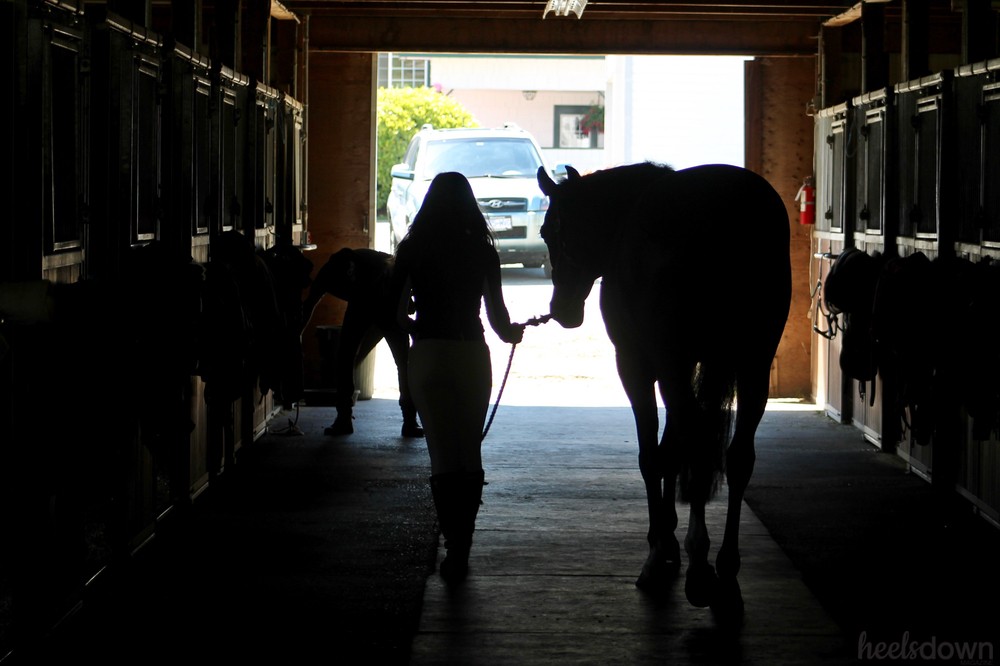 And what's next for Georgie on Heartland? "Next season you see Georgie really get into a lot more show jumping and becoming very serious with her riding. She gets a new trainer and gets super serious about going to the Olympics. My character just gets very, very focused and very competitive – and sometimes she takes it a little too far."
Alisha stopped. "That's all I can tell you," she smiled, a little mischievously.