After his student, Taylor St. Jacques, won the R.W. Mutch Equitation Championship on Heritage Farm's Charisma, Andre Dignelli explained how they met at the Devon Horse Show and went on to form a winning partnership.

"We met two years ago at this show. She tapped me on the shoulder and said: "I want to get from where I am right now to where Lillie Keenan is," at that point, and that's where our relationship started. This horse [Charisma], we brought to Devon with a different rider – and I would have to say that that was the moment for me when I thought this horse is a championship horse. He went beautifully here. When that horse came available in September I knew he was an obvious pairing. You put a great rider on a great horse and you've got a great result.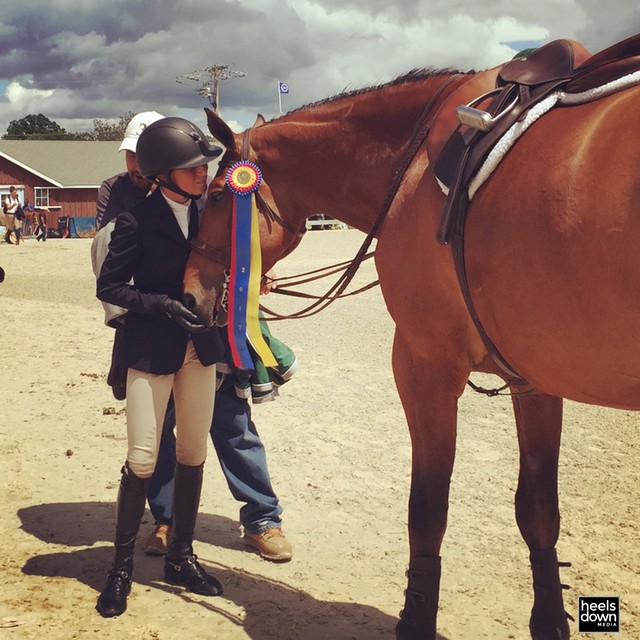 What makes a horse special is that he's every bit of an equitation horse and he's also a hunter. I mean, he's a great looking horse. He's a beautiful mover, a beautiful jumper and so you can't help but like him. He has a huge stride. He's really as good as it gets, and to have the two of them together has been awesome. I've been doing this a long time. I've come here more than five years and I've helped a lot of top kids and pairings, but it's the first time I've ever come where my student has won every class that they've entered, including the Best Of trophies and all of that. It's s a first for us and for me so I couldn't be happier.
The trait that I find in Taylor, which is quite special, is she's a cool customer. She's as still going around the course as anybody I've ever helped. And when it really matters, I'd say she really excels. You can't beat the look. This division is a lot about the position and the look. Her on that horse, you're starting out at 100 and it goes from there. She's got good support, great family support. She's hard working. All the things these top riders have, she has all those, so it's been very exciting for us.
I own that horse. I made a decision a year ago that I was not going to sell him. That I've been doing this a long time and it's no fun if I can't come to these events and have a real shot to win. And I know that when I put these two in the ring, I've got a real shot to win."