It has been nearly a decade since an American rider won a CCI4*. The last four-star victory for Team U.S.A. was snagged by Phillip Dutton and Connaught at the 2008 Rolex Kentucky Three-Day Event, a competition that consistently holds the highest number of American entries but nonetheless has fallen claim to foreign riders all but 6 times since becoming a CCI4* in 1998. Last year, 67 percent of riders who completed Rolex were Americans, but the top three podium spots were held by Germany, France and Great Britain.
Certainly there have been close calls in recent years – Sinead Halpin and Manoir de Carneville finished second at England's Burghley CCI4* in 2012, and Boyd Martin finished third at the German CCI4* Luhmühlen in 2014 – but the trophy is just out of reach.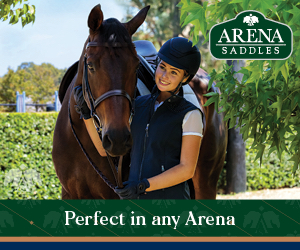 Why would you go to Badminton if you can't be better than 20th here in Kentucky?
If anyone knows how to win, it's Bruce Davidson Sr. – the most prolific American event rider in history. A member of the U.S. Eventing Hall of Fame, he is one of only two Americans to ever win the Badminton Horse Trials, was the first American to win the World Championships at Burghley, won the World Championships back-to-back, and was the U.S.'s leading event rider from 1980-1995.
As the evidence suggests, he explains, the American system to develop winning CCI4* athletes simply isn't working. Bruce shed light on the holes in athlete development.
On the American cross-country performance at Rolex:
"I think one of the biggest factors [at Rolex last spring] was the condition of the horses. Either they don't have enough [Thoroughbred] blood or they hadn't been conditioned well enough. Sitting on the sidelines, you can't really say which of those things is the answer, but there were way, way, way too many horses coming to the finish line knackered. The committee should have pulled them up or at least given them a yellow card.
I'll give you an example. In my day, for a very long time I don't think the riders ever protested anything at Badminton [Horse Trials] except this: we needed a longer pull up lane [at the end of cross-country] because it was made too short and we couldn't get pulled up in that amount of time (because the horses were still going strong). That wouldn't have been the case here, would it? Certainly the sport didn't give you that impression. I'm not sure who didn't do the job and/or they're using horses that don't have enough blood. To me, there were just too many tired horses."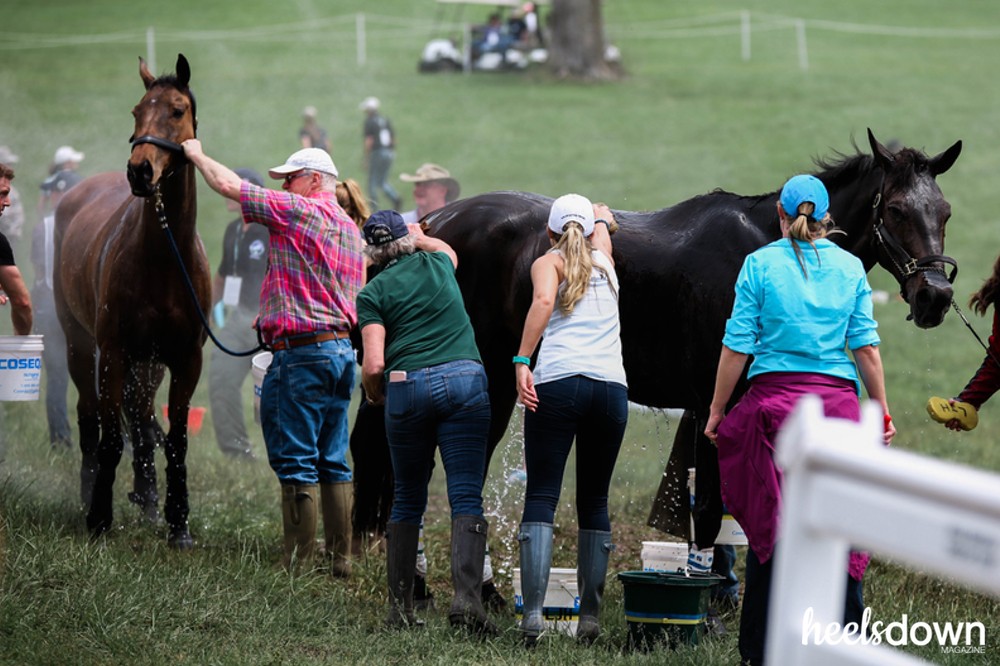 On waiting to be competitive at home before entering foreign four-stars:
"All it's doing is exposing our weaknesses. We haven't won too many foreign [four-star} events that I can think of, can you? So why are we sending [horses and riders to foreign four-stars] before they're ready? What are they getting out of it other than a very nervous experience?
Until you win Kentucky and you win Fair Hill, why do you need to go to Europe? The key is for everyone to do whatever they have to do to be educated and taught how to ride and how to compete. It's not that you can't do it here and it's not that the only place you can do it is England. There's a lot of good competition here.
Why would you go to Badminton if you can't be better than 20th here in Kentucky? Why would you go to Burghley if you haven't the ability to win Fair Hill?
I'm not in favor of paying for people just to get experience [at foreign events]. I think that those that really want it can make it happen when it's time. It's easy to make it happen when you can go overseas and win – there'll be lots of people behind you.
Do what's available here before you jump in the deep water. Look at the results before making an appearance on the global stage. All we're doing is exposing to the world just how weak we are."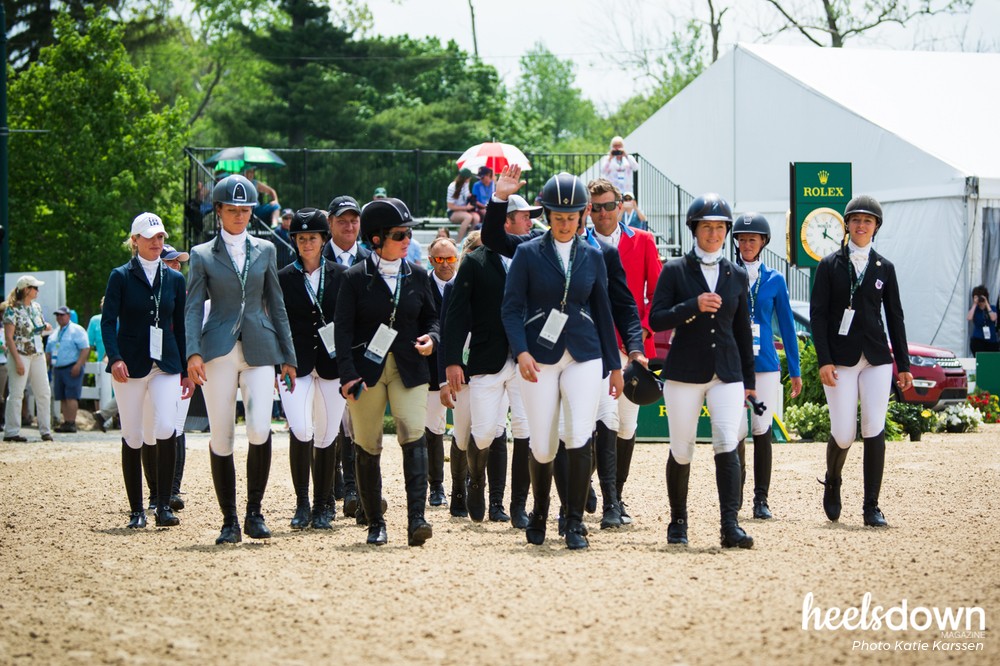 On going overseas to train:
"I did that myself. In my day I had 15 Advanced horses. There was a three-day here in the spring, and in the autumn. Period. You can't ride that many in two horse trials. For me, I went for the competition and I also had won five three-stars in a row so I felt like I was experienced, I was competitive, so I was ready to go over and do the next thing because I had done a lot of three-stars here and been successful. So then I went and my first one was Badminton and I came third. To me, that's a good experience for horse and rider.
To me, until you have the wherewithal and self-containment to be consistent and be consistently competitive here – we have good competition."
You watch people going around cross-country with the reins completely sloppy and these are the same people that give dressage lessons and so forth.
The hole in American rider development:
"The biggest problem is that most of the younger riders that I watch don't have a clue how to gallop a horse. You watch people going around cross-country with the reins completely sloppy and these are the same people that give dressage lessons and so forth. Well, what is engagement? It doesn't mean you're pulling back. It means the horse is going to the connection and when a horse is engaged, it moves more efficiently because it covers more ground, and it transitions back without fighting. So learning to gallop a horse from point A to point B and keep them engaged without slowing them down has a great deal to do with their ability to make the distance.
You can go into the dressage with a horse that puts his head down but doesn't connect to your hand, and you can quietly go through the movements, but it's not as good as when you have him connected to your hand, so that the back is up and the horse is moving the biggest and most engaged steps possible. This is also true cross-country. For me at the moment the younger riders or those coming into the sport do not understand galloping a horse and they do not understand conditioning a horse.
If you want to learn to gallop horses, get up early in the morning and go to the racetrack and gallop three horses for some trainer every single day or ride a race. It's not going to be taught in the dressage ring.
Fifteen years ago, everybody my age usually went to Ireland before the first event of the year and went on a few fox hunts – jumping the ditches, jumping out of mud, jumping walls and banks, learning how to stay on when the horse is scrambling, etc. It tightens you up. Here people go to Palm Beach in the winter.
Now, do you want to know why we're last in the world? We are now last in the world, so the system that we're on isn't working. Period."