"You Won't See A Bad Horse" – Kyle Carter On LRK3DE Cross-Country

Eventing fans and riders of any level can learn a lot just by being a spectator at a major five-star competition.
Even if you're watching the Land Rover Kentucky Three-Day Event on the livestream from home, there's plenty to absorb and to learn from the pros as they whip around the cross-country course at the Kentucky Horse Park.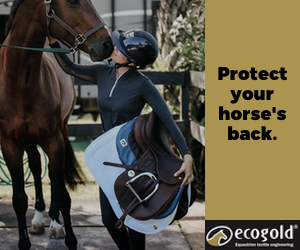 "Every competition, most of those jumps are new to us and the horses," described Canadian eventer and Olympian, Kyle Carter. "That's what's really cool about this sport. We're going on the assumption on how our horses might read the jumps. And our reaction is way more important than the plan in the end."
Listen To Heels Down Happy Hour Podcast 46: Could Jon Snow Survive Cross-Country?
Kyle joined the hosts of the Heels Down Happy Hour Podcast recently in advance of LRK3DE. As a rider whose ridden at the five-star level in Kentucky, at the Pan American Games, the World Equestrian Games and the Olympics, Kyle shared his insight on what spectators can learn on cross-country day, and what they should be looking out for.
Walk The Course
The first thing Kyle suggests is for spectators to make time to walk around the course on Thursday or Friday in advance of cross-country day.
"It's long and it takes a while, but there are a lot of planned walks to take advantage of," Kyle explained. "You'll get great insight into the jumps before anyone jumps them. But you'll also see that sometimes that insight is inaccurate and so is what you anticipate."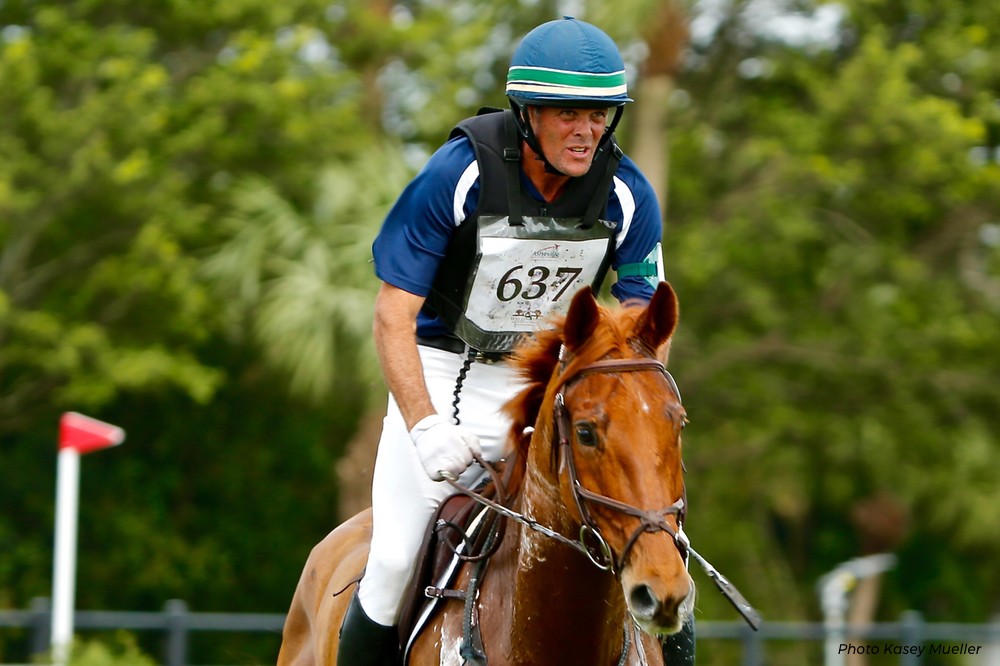 When you see the jumps and the course beforehand, it really puts into perspective just how big the jumps are and how complex the course can be, Kyle described.
"People go to great lengths to explain the strides that go in between two fences, but when the competition is on, that will become something completely different," Kyle said. "And as it morphs into your day on cross-country, you either go with it and succeed, or you get high-bound to your plan, and usually you see failure then."
Don't Stand In One Spot All Day
Kyle also suggests that come cross-country day, spectators should be prepared to move around the course to watch how the riders handle various elements.

You can't ride around that course without having something that has so much heart, that it can overcome the physical part, or so much physical that it never has to go to its heart.
"Make sure you see the variety of the combinations," he explained. "Watch the difference in how horses gallop in the first two minutes, and then the mid section, and then the end section. You're going to see the terrain and the length of the course, and some will grow to become better as they go further. They'll look stronger, fitter, and braver."
"And some are the opposite – the rider has to respond to those things," he continued. "Some of the horses and riders don't step up on the day."
Riders To Watch
Kyle has a few favorites he said fans should keep an eye out for this year.
Oliver Townend: "He's on a hot streak. Last year, he won Kentucky and he's been winning all over the place ever since. But he was left off the World Championships team, so he has a chip on his shoulder. He wants to prove they were wrong to make that decision. He's one of the best riders in the world, and he has no stamp of a horse he'll ride. You'll want to learn from his competitive nature."
Read This Next: Lessons From The Live Stream: Jim Wofford On Cross-Country Riding
Will Coleman: "No other rider has the style he rides with. He's so classy on a horse."
Doug Payne: "When you're watching Doug and Will ride, you're watching the best of American riding, the system at the highest amount of success. Their styles are so flawless, yet they can still inspire the horse. The technique in America is successful, but I think the inspiration is lacking. That's a hard thing to do together. Those two do it."
Liz Halliday-Sharp: "Here's your American winner. She's been untouchable over here right now. She's such a classy rider, and so competitive. Over the least three years she's taken her riding to a new level. She used to have one or two moments where it could be cleaned up a bit, but not anymore. Her horse is beautiful to watch."
But overall, Kyle says spectators won't see a bad horse at Kentucky.
"Some may be a little workman-like, and some may be super inspiring, but you can't ride around that course without having something that has so much heart, that it can overcome the physical part, or so much physical that it never has to go to its heart. It's just such a great test of that."