As part of Jeep's Job Swap, three-time Olympic medalist William Fox-Pitt and polo player Nic Roldan put each other's equestrian skills to the test, as they challenged each other in key areas of their respective sports. Fox-Pitt helped America's polo captain hone his jumping finesse, while Roldan educated the eventing legend on the finer details of polo. The event took place at the home of British Polo, Cowdray Park, in West Sussex.
Roldan certainly had his priorities in order: "Don't fall off and look bad on the camera!" as he got a leg up into Fox-Pitt's close-contact saddle, but he acclimated quickly and hopped over a small fence with Fox-Pitt's guidance.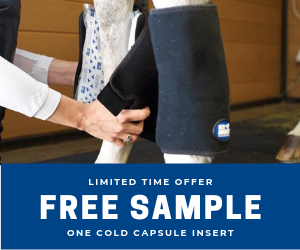 For his part, Fox-Pitt seemed quite comfortable on his polo pony, though he remarked that he felt "quite naked" in the polo saddle. All things considered, both riders did quite well trying their hand at very different sports.
Watch the entire experience, presented by Jeep: