Okay, not in that way – sorry! But, never fear – we've still got all things Boyd coming your way in our exclusive daily newsletter, The Brief, all next week.
Inside The Brief, which is delivered to your email inbox each morning, you'll find the latest in both horse and "real world" news – think of us as your one-stop shop for all things important. Additionally, next week we'll have quotes, tips and anecdotes from four-star event rider Boyd Martin.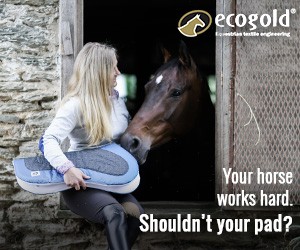 And, as if that weren't enough, we're also partnering with ECOGOLD next week to give away a blue Flip Half Pad (worth $249) – just like what Boyd rides his horses in!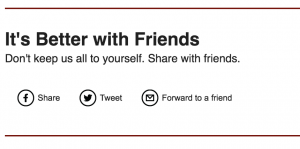 If you're already signed up for The Brief, you're already entered! If not, visit our homepage to sign yourself right on up. Want a bonus entry? Just use the Forward to a Friend option within The Brief to share with a friend and you'll receive a bonus entry for each time you use the option.
Don't wait! To be considered in our random drawing, you must be subscribed by 5 pm ET on Thursday, May 17. We'll announce the winner in the Monday, May 21 edition of The Brief.