What's better than an ice cold adult beverage after a hard-earned round in the arena? Summer show season is here, and we've got just the thing to help you celebrate.
Heels Down Mag is partnering with YETI – the infamous cooler brand – this month to give away the gear that's going to up your horse show game.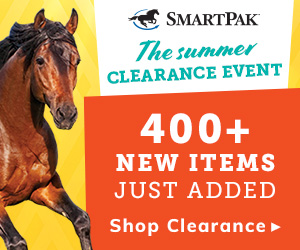 Want to win? Here's how. We'll be posting a different YETI item, from buckets to jugs to coolers, to be given away on June 3rd, 10th, & 17th. The winners will be chosen on June 7th, 14th, & 21st, respectively. Each week we'll be asking participants to do something different on their social accounts, so make sure you enter each week for a chance to win. Check out Heels Down Mag on Instagram (@heelsdownmag) and Facebook (@ Heels Down Mag) on Monday to enter the first giveaway.
Don't miss out on a chance to win these YETI gifts:
*Total value of $517.00