Beginning September 1, competitors at U.S. Equestrian-sanctioned shows will be required to declare whether their horse is receiving Medroxyprogesterone Acetate (MPA), commonly known as "Depo".
In a letter from U.S. Equestrian President Murray Kessler today, he stated that in less than a month, "competitors will be required to file a medication report if their horse has received MPA, commonly referred to as Depo-Provera®, within 90 days prior to the start of a competition."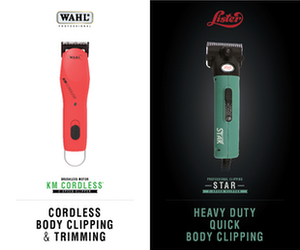 The USEF Medication Form can be found here.
In the letter, Kessler also explains that injectable magnesium sulfate will become a U.S. Equestrian Forbidden Substance "to be implemented as soon as possible, while allowing proper communication to our members." Possession of the drug while on show grounds will also be prohibited.
Also on the topic of drug rules, "the Equine Drugs & Medications Department, at the request of the Board, is analyzing the ability to permit the controlled use of pergolide mesylate during competition," the letter reads. Pergolide is commonly used to treat horses and ponies with Cushing's Disease.
U.S. Equestrian has been forthright about its plan to crack down on doping, and according to Kessler, it's working.
"The result has been a significant reduction in positive doping tests so far this year," he wrote. "That is good news."