So you may have seen the prohibitive list of what spectators are allowed to bring and not bring to this year's World Equestrian Games. Only a pint-sized bag of snacks? But snacks are life! It's like they don't even know horse people.
So we thought up some creative ways you can attempt to skirt the rules and avoid the food and beverage lines. Like, not seriously. Really, do NOT do these. But it's sure nice to think about…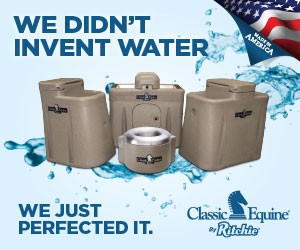 1. Fill your mouth with vodka beforehand and then spit into your allowed 24-ounce empty bottle upon entry.
2. Put a fake baby in a stroller. One of those kinds that wets itself so you can store more sunscreen in its cavity. Pay no attention to people when they see you squirting your "baby's" butt onto your arms.
3. Tape extra snack baggies to your under-boob area. Pray that security hasn't worked for the TSA.
4. Get a letter from your doctor that you have a GABA deficiency, and that beer is MEDICINE, BY GOLLY. Totally allowed.
5. Time to dress in layers! You totally need five coats with multiple pockets. You have bad circulation, you know.
6. Learn Jedi mind tricks. ("You don't neeeeed to see my bag.")
7. Start studying Inspector Gadget episodes to learn how to build an umbrella into your hat.
8.  The. Wine. Rack. Bra. (Google it.)
9. Walk through WEG behind people with toddlers. Those guys are always dropping food.
10. Buy a random local person a grounds pass, load them with items and enter the facility. Then collect your snacks and drinks and send them home. Tipping optional.