Life comes at you fast, and so does your next fence on course! No one needs to be thinking about where their saddle is slipping off to in a turn or getting ready for their next jump or movement. For the riders who like their saddle to stay in one spot, there's the ECOGOLD Secure Saddle Pad. No matter the conditions, rest easy that the only way your saddle is moving is when you take it off. Best of all? Even the white saddle pads get bright and shiny again after being washed. #Winning.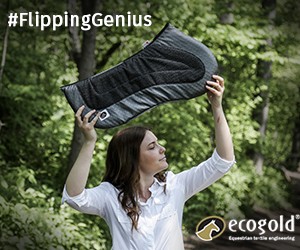 Paired with
ECOGOLD hat
Mountain Horse Tall Boots
Spurs
And the latest issue of Heels Down Magazine.