Several wildfires were ignited overnight on Sunday, causing residents of Northern California to wake up to devastation covering over 57,000 acres at last count. Sonoma County, Napa County, Mendocino County, and Santa Rosa County are among those affected, with 175,000 evacuated in Santa Rosa alone.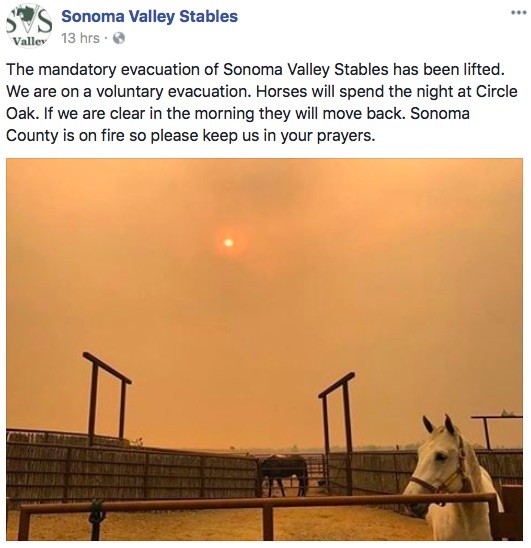 This area of California is home to a large amount of horses as well, and the wildfires have displaced hundreds of horses as well as destroyed several barns and homes in their wake. Facebook posts on Monday were full of desperate pleas for help evacuating as well as announcements of safe havens opening their doors to the evacuees.
"It's pretty amazing what the horse community can do in a short time," Frankie Thieriot-Stutes, who resides near Santa Rosa, said. "This area is fairly spread out. One facility posted that they needed help moving 60 horses, and in less than an hour people had come together to go and get them. People are driving from very far away to help."

The spread of the fires was heeded by heavy winds that downed large trees and damaged buildings, and while the wind has died down, fire crews are struggling to contain the devastation due to the sheer number of fires currently blazing.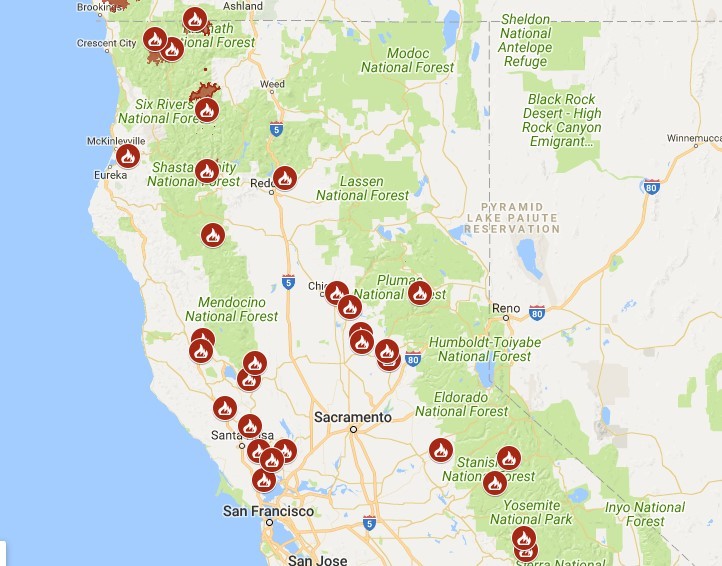 We have been unable to find a master page to find ways to help or to post that you are in need of help, so if any of our readers have found a resource, please let us know by emailing sally (at) heelsdownmedia.com so that we may update this post.
You can view the latest fire map in California here.