Did you know you have an upper level horse living in your barn right now? You might not recognize his name or his show record, and he might not be the tallest, fanciest horse in the barn – but he's still an upper level horse. Why? Because he's treated like one. To his owner, there is no difference that he hasn't competed at the Olympics – rather, he's gone around a few A/O jumper classes. To her, this horse is every bit of deserving of top-quality treatment as the gold medal winner living in a fancy barn in Wellington.
Treating your horse like a gold medalist doesn't have to be a big undertaking, but this is an important concept to remember when managing any horse. Here are some best practices for ensuring your horse has top-level care, no matter what his job is: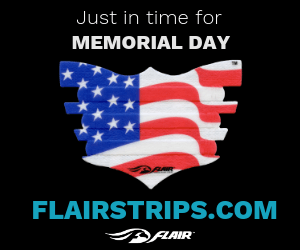 Properly fitting tack
Peter Menet, the brain power behind Amerigo Saddles, says that he sees no difference in fitting a four-star eventing horse versus an older, amateur's horse for a saddle. "To us, there is no difference, in that they still deserve and need to have well-fitted equipment," he said. "If the horse is easy and relaxed, he will be easier to ride. That has nothing to do with the level. A saddle fitter should be able to take into account the entire picture of the horse and how to best help it lift its back and come to the contact, therefore becoming more relaxed."
Indeed, a properly fitting saddle goes a long way in the comfort and happiness of every horse. Whether you're looking after a horse of your own or a stable full of lesson ponies, a consultation with a certified saddle fitter can go a long way to improve your program.
After all, a well fitted saddle will encourage proper use of the horse's body, therefore helping to prevent soft-tissue and muscle injuries. "Everything we do is about stretch," Peter said. "We place our saddles at the base of the withers in every discipline, because it encourages stretch through the topline. A high back is the key to success."
Proper grooming
Take lesson horses, for example. They may be older horses stepping down from a higher level career, or horses who are old souls and love to teach. As well-loved as they are, make sure they are getting proper groomings each time they are ridden. If you have a lesson pony who primarily gets tacked up by small children, make sure someone comes behind to address any spots that may have been missed. The same can be said for your own horse. Perhaps you're taking a season off from competing, or you've chosen not to compete – this doesn't mean your horse deserves a "break" from proper grooming as well!
Keep the records straight
Don't neglect routine care of your lesson or retired/non-working horses. While they may not be in need of any specialty care, be careful to include them on the vaccination, shoeing, and yearly check-up rosters with everyone else.
Aside from protecting your horse for disease and looking for other ailments, these records help build a big picture of the horse. If you've been experiencing any problems with your horse – perhaps his demeanor has changed or he's started bucking – these records can often help identify other problems.
Going back to saddle fit, this "big picture" concept is something Peter Menet also mentions. "We have a 12-point indication system that we use when fitting saddles," he explained. "We also know that it's not always just about the fit – teeth, shoeing, training, these are all things that need to be factored in as well to create a bigger image."
Don't skimp on comfort
Sure, maybe your barn doesn't have access to a Theraplate or a swimming pool. No big deal. Utilize any comfort or therapeutic devices you have available, but even something as simple as a really good bath, a massage, or some ice boots after teaching a few lessons in a day or a hard jump school can go a long way.