All eyes fell on Adrienne Sternlicht, the rising star who piloted the big and impressive Pembroke into the ring. Louis Konickx's course was exactly what it needed to be: twisty, tight and just technical enough to ask the hard questions of even less experienced horses.
Adrienne laid down a lovely round, even on a horse whose efficiency in the air perhaps wasn't that of her dueling rival, Swedish rider Peder Fredericson's H&M Zaloubet, and had a heartbreaker of a rail down at the last oxer. It wouldn't have mattered, though, as Peder had already won the round on time alone.
So it was McLain Ward's turn, on his newest ride HH Gigi's Girl. He was the last American team rider to go, laying down the law with a superb clear and fast round that commentator Daniel Bluman called the winner before the final European rider took the ring.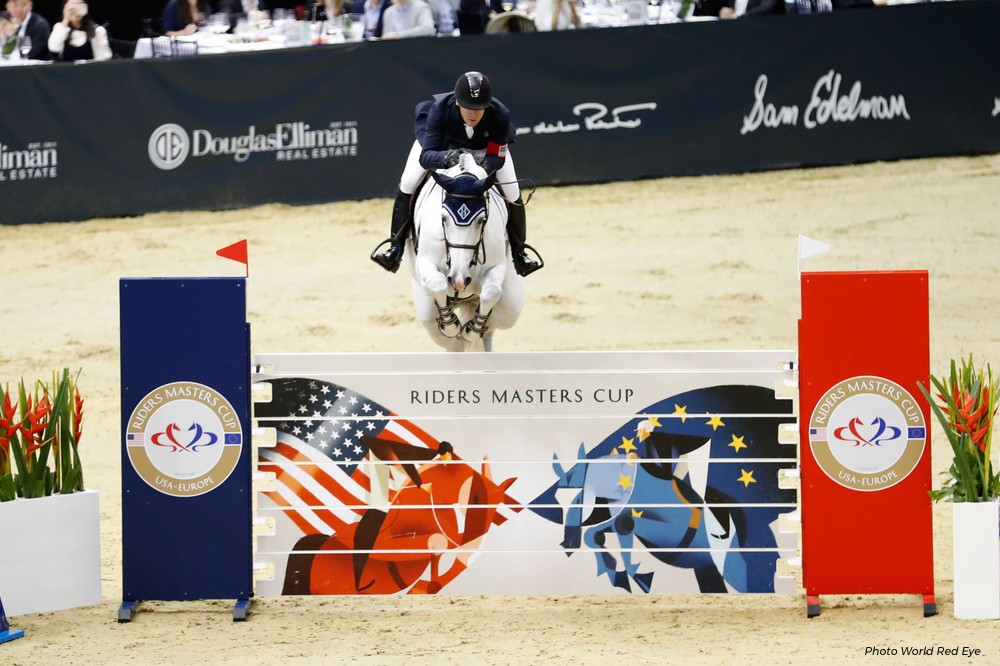 It would be Harrie Smolders and Cas 2 who would shave even more precious seconds off the clock to secure the win for the Europeans – but that wasn't the biggest win of the night, or even of the whole series.
What EEM has accomplished with the introduction of the Longines Masters Riders Masters Cup format last December, at the Paris leg of the series, is a simple but noticeable shift: it attracted even those who don't follow the sport religiously. The format – head-to-head rounds based on time faults – is easy to pick up, and the departure from a traditional jump-off format was refreshing and made for a nail-biter of a finish. It's what equestrian competition should feel like – true sport and competition, not just an endless parade of 37 riders and the ongoing wait for the jump-off that may or may not include more than a handful of horses.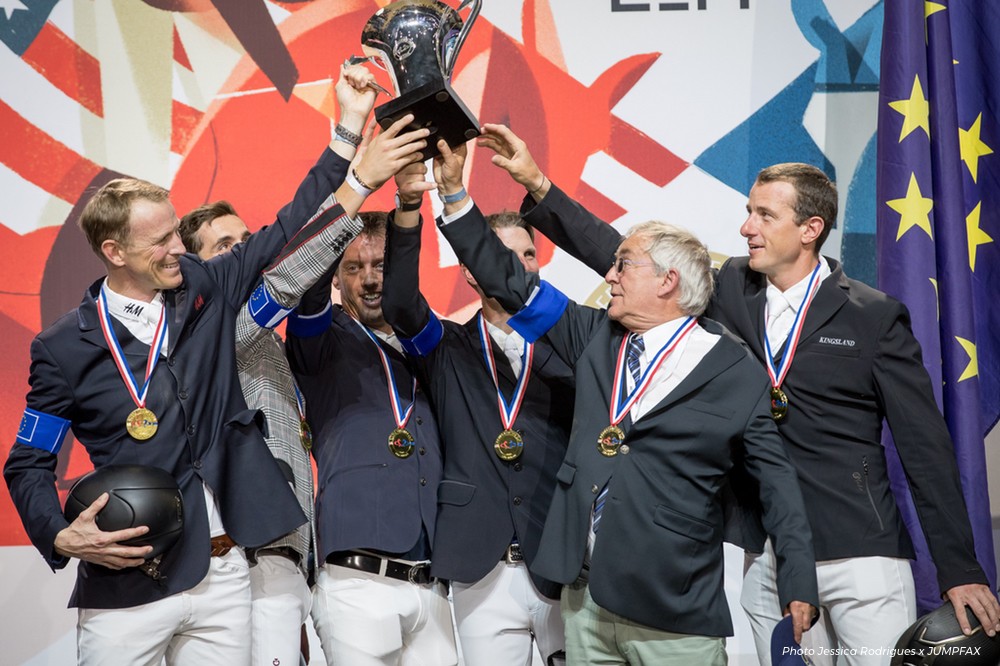 For someone who is not a show jump rider or follower, this is what to watch. This is what to show friends and family to introduce them to the sport – it's something they can understand and something they can feel the pressure of, similar to the feeling of watching a pitcher duel a batter in the baseball stadium.
The Longines Masters draw to a close for the 2018 season, but we'll be eagerly awaiting the announcement of dates for 2019, as shows such as this deserve our patronage, our support, and our excitement. If we wish for a sport that is presented better to the general public, it's this gem that just might accomplish that elusive goal.