If Gregory Wathelet is impressed by his impeccable performance aboard Coree in the Rolex Grand Prix at CHIO Aachen, or if he's nervous about winning the next two legs for the $1 million prize, you'd never know it.
The 37-year-old Belgian show jumper is used to pressure anyway, with an FEI record of over 2500 results including the Olympic Games, World Equestrian Games, and FEI World Cup Finals.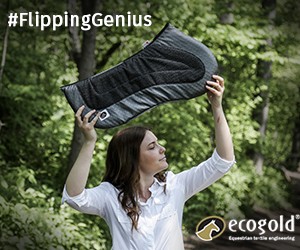 But the last time this pair took a shot at the Rolex Grand Prix in 2016 in Geneva, they retired.
"I knew I could take some risks today, and I did," said Gregory.
Maybe the secret to his success is his calm and quiet demeanor – like when he lost his bridle mid-round during the Longines Global Champions Tour Paris in 2014 and didn't miss a beat, finishing the course and calmly hopping off his bridle-less horse.
"She's a mare that I have been following ever since she was six or seven years old," he said of Coree, the 11-year-old Westfalian mare. After following her career as a youngster, he finally brought her into his barn when she was eight.
Gregory will tackle the next leg of the Rolex Grand Slam at Spruce Meadows Masters on his birthday – September 10. If he wins there and CHI Geneva, he will join Scott Brash as a winner of the most prestigious trophy in show jumping and a prize of $1 million.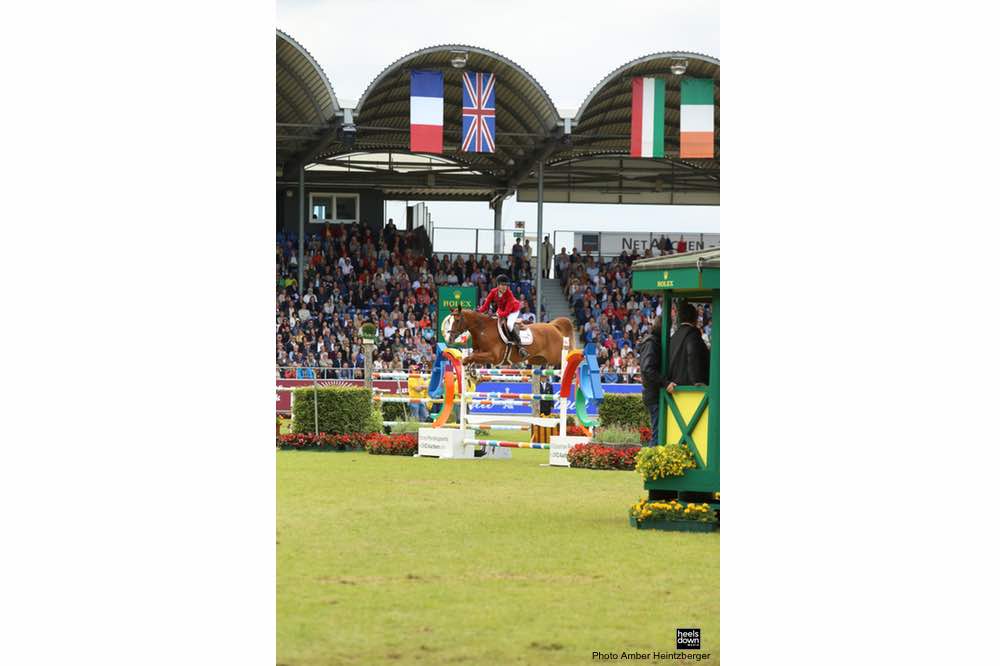 Luciana Diniz walked into the stadium on Fit for Fun 13 like she was going on a hack – on the buckle, sauntering between the 1.60m fences as the rider before her – third placed Marc Houtzager – finished his clear jump off. Fit for Fun, a 13-year-old Hanoverian mare, was the picture of relaxation, gently chewing the bit with her head down as she walked into the stadium until Luciana picked up the reins.
It's not how most riders sit on their horses the final seconds before what could be a career-changing round.
"I think the power is when you're quiet. I was trying to be very quiet and serene to really do my best in the jump off," said Luciana, 47. "We both try to have trust and just quiet confidence… it's the way we perform our best."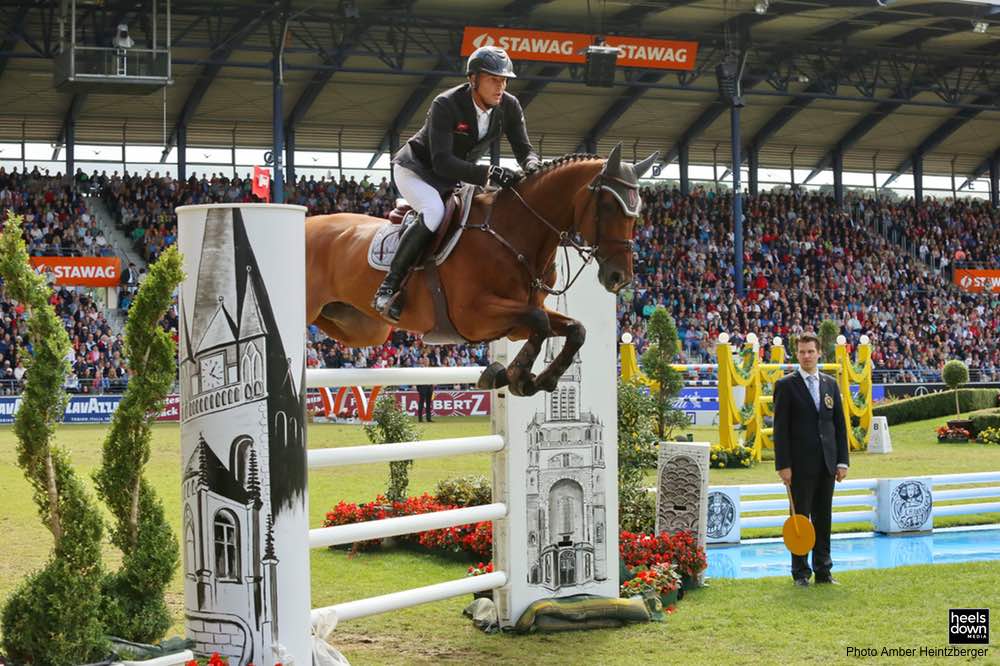 Their course almost took a turn for the worst as they rolled back 270 degrees to the Mercedes Benz oxer when the mare lost her footing and stumbled no more than two strides away from the fence. Luciana, who rides for Portugal, kicked on and the mare powered off the ground in an incredible display of grit and heart, finishing the course clear and fast enough for second place.
"My dream was very close to coming true today," she said.
But her second-placed finish wasn't without some ribbing to the winner for not abiding to the 'ladies first' rule.
"I must say, I think Gregory was not such a gentleman today!"