He's a fourth-generation polo player and the current captain of the U.S. Polo Team. He kicked off his career by turning pro at age 14 and winning the U.S. Open Polo Championships at 15 – becoming the youngest player to ever win the tournament. He's a part-time model, a philanthropist with involvement in organizations like Brooke USA, and taught Kourtney and Khloe Kardashian how to play polo.
But when it comes down to staying on top of his game as a rider, 35-year-old Nic Roldan still has to sweat it out, eat right, and put in hours of training at the gym to keep his body primed, prepared, and recovered from the demands of a polo match. In the March issue, he tells us how he trains both in the on and off-season.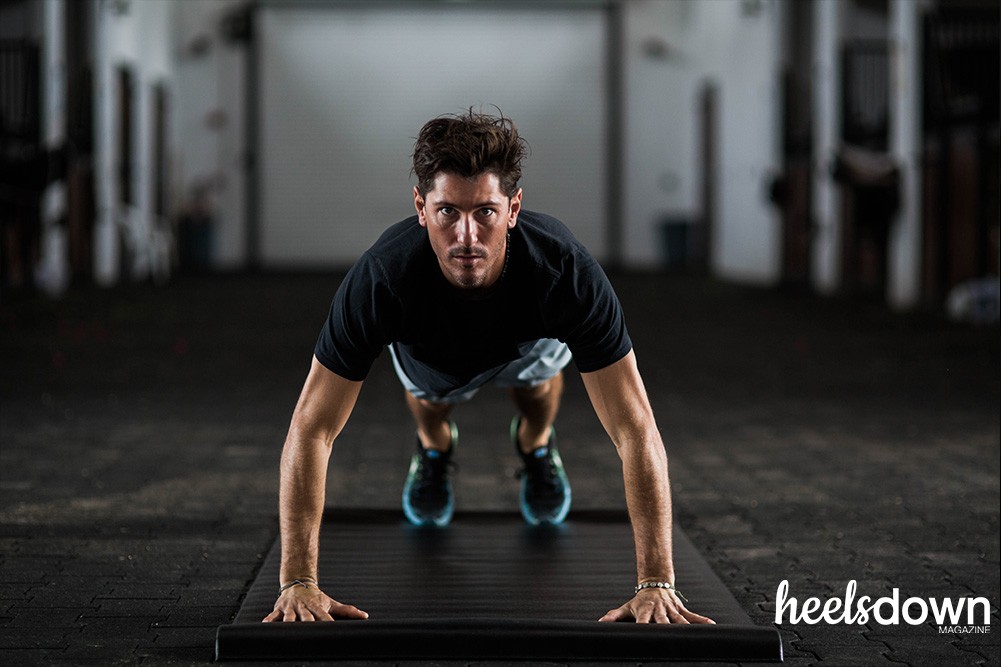 Nic Roldan may be the ultimate equestrian human athlete, but in polo, he's nothing without the supreme athleticism of the horse underneath him. Find out why the American Thoroughbred is his mount of choice for the top polo tournaments in the world.
Imagine staring at the clock, clearly and squarely. You can see the numbers staring back, but your brain can't register the time not matter how hard you try. We explore stories of equestrian athletes, like Chelan Kozak, who have suffered concussions.
Grand prix show jumper Kelli Cruciotti offers insight on helping a horse that stops on course.
With the dreaded tax deadline approaching, we look at ways that your horses may be able to help you get some money back from the government.
We catch up with Rich Fellers who tells us how show jumping legend Flexible is living the good life after his official retirement ceremony at Del Mar National Horse Show.
All this and much more in the March issue of Heels Down Magazine.
Download the Heels Down Magazine app in the iTunes AppStore: http://apple.co/1QicprS or Google Play for Android phones and tablets: http://bit.ly/1sXQV75. Subscribe for a year and get two months free!