A well-timed commentary by Olympic gold medalist Chris Kappler appeared in the September issue of Heels Down Magazine. Aptly titled "The Cream Always Rises to the Top", Chris quelled fears and doubts that have surround the U.S. show jumping program and its ability to produce staying power.
"The process of developing our future team riders is an involved one, and it's far from short," Chris wrote. Indeed, it's a long and winding road that has brought these four show jumpers to the biggest stage this week. The ability of this group of riders is their ability to bond and build relationships with their horses, none of which are older than 11.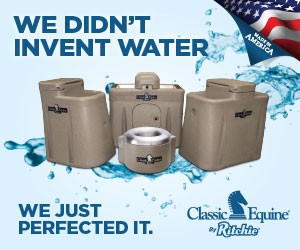 McLain Ward, entering an utterly silent arena yesterday afternoon in Tryon, N.C., gave no sign that he felt the pressure on his shoulders. Team USA was entering the final round of an all-out battle against Sweden in the final jump-off for gold. Sweden had put the pressure on with three counting clear rounds – it was all on McLain and his young mare, Clinta, a backup to HH Azur.
It's an exciting time to be a part of the sport, as the development of riders and young, talented horses is proving successful.
McLain purchased Clinta in March after eyeing her with former rider Philip Rüping at Aachen last year. The mare only received the nod to step into HH Azur's slot just a few days before WEG – this success and her previous success with McLain this year is further testament to his skill with horses. Even as he admitted it was a bit earlier than he would have liked, Clinta proved her mettle – and the reason why she caught his eye last year.
Want to read Chris Kappler's column? Download the September issue here. 
Irish course designer Alan Wade – notoriously wily with his lofty, technical tracks – had consistently built on what he asked of the pairs throughout the week. Three intense rounds of grand prix jumping quickly separated the great from the truly great by fractions of a second. Many horses found themselves losing steam and focus as time went on – Clinta, instead, seemed to think harder, jump higher with each new challenge. The only horse without significant or recent Nations Cup format experience had no idea what value each of her jumps held – this one truly grew up this week.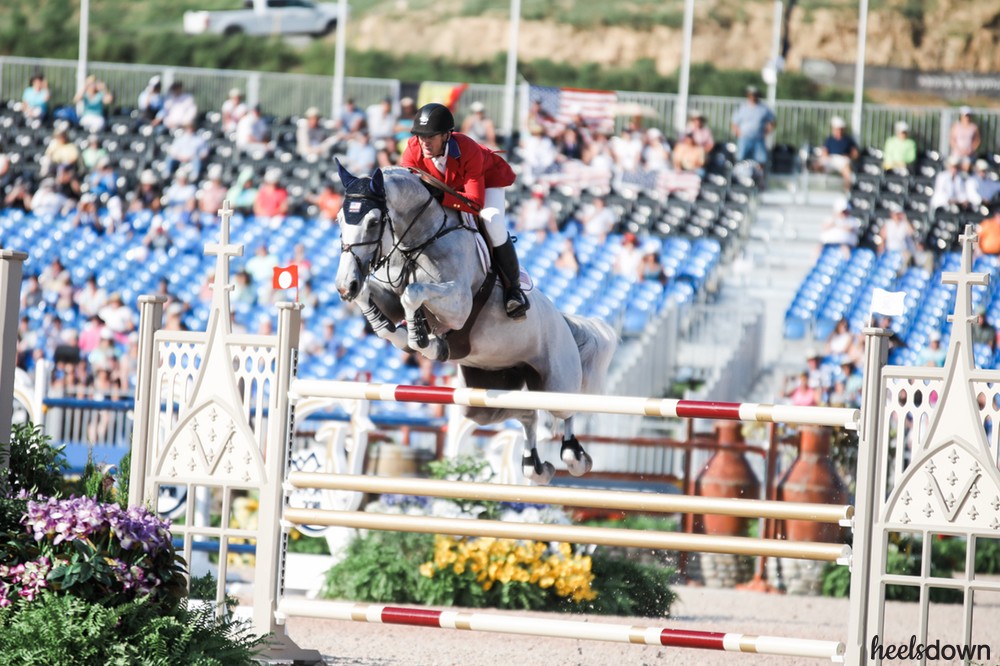 And even though Devin Ryan perhaps had the most inconsistent week with Eddie Blue, a horse he has produced from a young age, the link was far from weak. Indeed, this U.S. team seemed to be the perfect collision of experience and bravado, youth and seniority. For each weak round that a rider put in, another was there to boost and make up for the mistake – the next day, the roles changed. It was an interesting dynamic to watch unfolding. While McLain and Laura clearly showed their considerably more vast experience, their great moments were still underscored by those of the younger Adrienne and Devin.
Like this? Catch up on all of our WEG coverage here.
As Chris Kappler wrote, it's important to watch the riders who are working away, bridging that gap between the young rider programs and the senior teams. It's a process, he says, and it's one this team is a testament to.
History or not, this is a big moment for US Equestrian. It's an exciting time to be a part of the sport, as the development of riders and young, talented horses is proving successful. Adrienne Sternlicht, whose intensity was palpable all week, even on a television screen, had a smile so big it would have cracked her face in half if she let it as soon as Clinta's hooves crossed the finish. Laura Kraut entered the ring on foot and made an effusive bow to McLain. The Swedish smiled and shook their heads – they'd laid it all out there, too. It was hard to hold back the emotion as the Star Spangled Banner played. It was a big moment, a dream – proof that the cream does, always, rise to the top.