Home » The Benefits of Feeding Vitamin E & Omega 3s To Horses
The Benefits of Feeding Vitamin E & Omega 3s To Horses

Omega 3 fatty acids and vitamin E – maybe you've heard about these ingredients found in horse supplements lately. There's been a sharp rise in interest among horse owners to feed these nutrients because they can help with a variety of things – joint, hoof and coat health, among other benefits. Both omegas and vitamin E are important to feed a horse that relies on a high-grain diet and one that may not have access to fresh pasture for forage.
Omega fatty acids are a type of polyunsaturated fatty acid, which is found in foods like flaxseed, chia seed, and fish oil, according to Kentucky Equine Research. There are two types we most commonly hear about omega 3s and 6s – they are each found in different edible products and the body metabolizes each fatty acid a little differently. There is a delicate balance when it comes to feeding both in order to keep inflammation in check.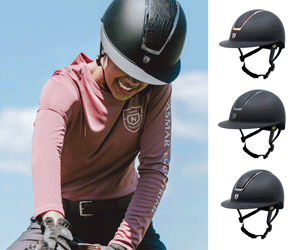 "Too many omega-6s and not enough omega-3s can result in excessive inflammation in the body. Therefore, having adequate amounts of omega-3s in the diet to moderate the pro-inflammatory response of the omega-6s is desirable," wrote Kathleen Crandell , an equine nutritionist with KER.
Vitamin E, on the other hand, plays a role in boosting immune response, supporing muscle and nerve function, and reproduction, according to KER. Vitamin E is a fat soluble source that is "readily absorbed and utilized by the horse," according to a study conducted by SmartPak.
See Also

Home » The Benefits of Feeding Vitamin E & Omega 3s To Horses
Horses with a vitamin E deficiency often show signs of poor immune response and muscle stiffness.
SmartPak combines the benefits of both of these elements into its SmartOmega 3 & E Ultra supplement to promote wellness and vitality in horses. The supplement offers 6,500 mg of Omega 3 fatty acids, 1,300 mg of Omega 6 fatty acids and 1,500 IU of natural vitamin E. For more information about clinical research that supports the overall benefits of both main ingredients, click here.