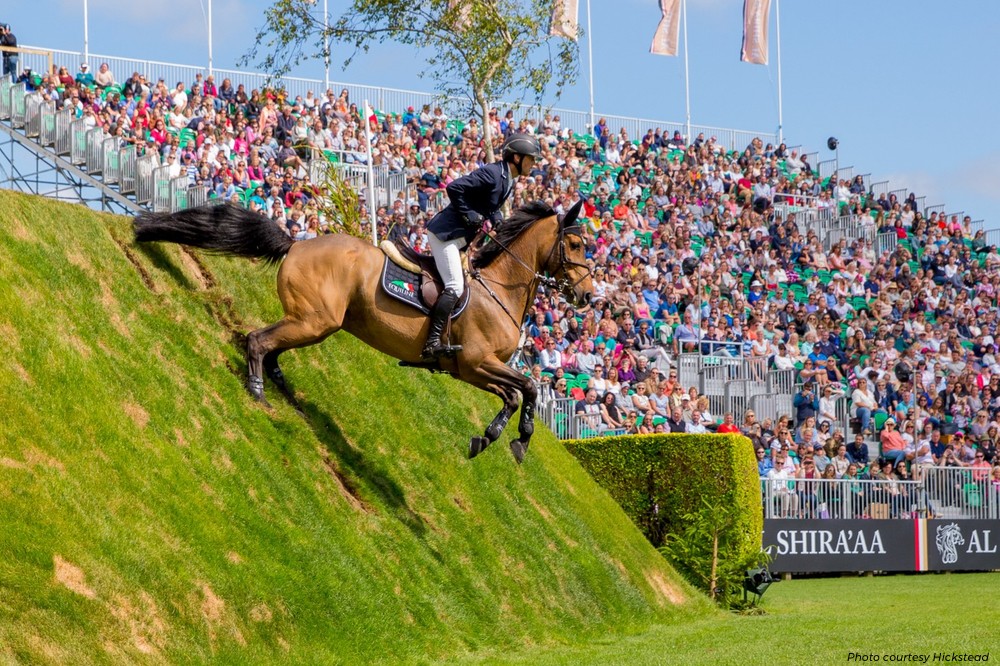 In the days of modern show jumping, there is something gloriously traditional about a derby. There are no all-weather flat arenas or identikit-coloured fences with poles that fall at the merest touch. The international jumping calendar is so hectic these days, with fixtures week in, week out in all sorts of glamorous locations, but these shows and their classes can often roll into one big blur. A derby stands out, whether that's the Hamburg in Germany, the La Baule in France, Sweden's version in Falsterbo or the best derby in the whole wide world at Hickstead in the U.K.*
If you aren't familiar with each variation, go on YouTube and watch some clips, as the fences are extraordinary. In Falsterbo, the horses jump out of the arena over a road-closed barrier and come back in down a bank. In Hamburg, they have two grassy banks in a row, and a bizarre double of single poles on the top of the wings with nothing underneath whatsoever, while France's derby course has a crazy end section with a complicated bank combination and a water splash – a great way to confuse show jumping horses who don't usually get their feet wet.
Hickstead's derby was first held in 1961 and the course has barely changed since, aside from a few modern safety amendments such as lighter poles and safety cups. Its most famous obstacle is the Derby Bank, which stands 10-foot, 6-inches high. The founder of the All England Jumping Course, Douglas Bunn, famously flew to Hamburg in the middle of a snowstorm in order to measure their bank in order to replicate it.
Whether it was the snow lying on top or whether the competitive side in Douglas came out, Hickstead's variation ended up 10 inches higher than its German counterpart.
The Derby Bank is fence eight, but the first seven are challenging enough. Even the first fence at a relatively small 1.40m can catch some horses out, as it is a solid stone wall with a single pole on top, while the ones that follow are either maximum height (1.60m), maximum width (2m) or downright spooky, like the double of water ditches or the road crossing.
The bank marks the beginning of the trickiest section of the course. Horses must go up the gentle slope at the rear of the bank, pop a one-meter upright on top, then quickly collect at the top of the bank before beginning the descent. Horses (hopefully!) slither down to around half way down and then jump off, hopefully landing with a neat two strides to fit in before another 1.60m upright.
Then it's on to the Devil's Dyke, a treble set on sloping ground with a ditch in the middle, which is widely regarded as the most difficult fence on the course; followed by a 4.6m wide water jump that you need to gallop over before gathering up for another 1.60m rails.
Five more jumping efforts follow, with 21 jumping efforts – it's a long course, and the fitness of the horse and the camber of the international arena both play their part in making this one of the most formidable courses in showjumping.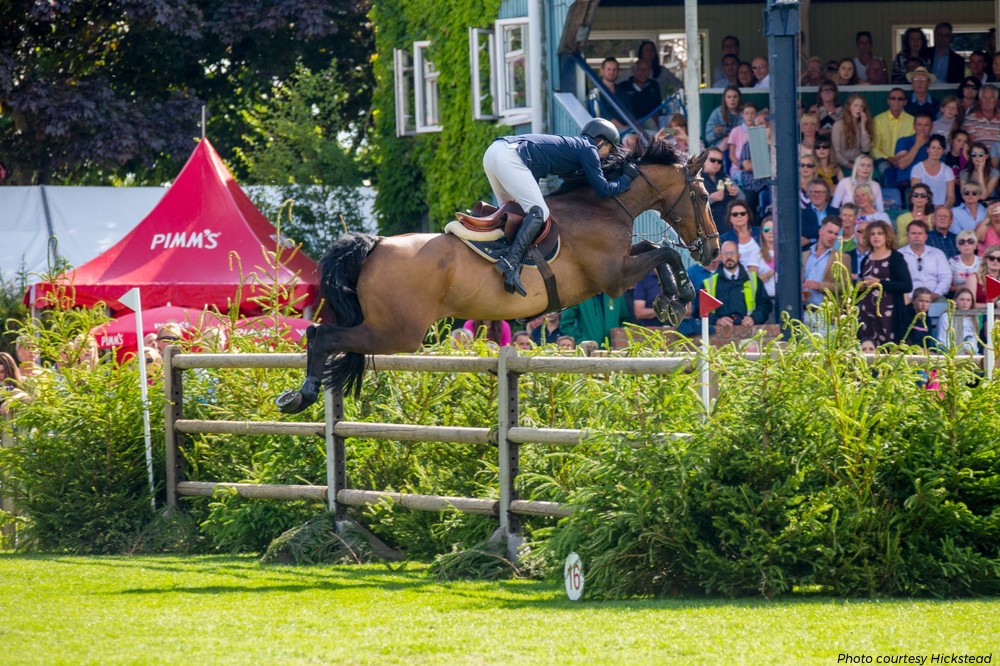 That's why clear rounds are a rarity in derbies. There have only been 60 clears in the 57 runnings of the class at Hickstead, and it's not rare to have four-faulters jumping off for honours. It takes a special horse to jump clear round a derby: they must be brave, scopey, fit and fearless, and often once you've found a derby star there's a good chance of them repeating their win.
A handful of equine stars have won the class three times – William Funnell's lovely Mondriaan was the most recent of these with victories in 2006, 2008 and 2009. Peter Charles' mare Corrada won back to back titles from 2001-2003, while Michael Whitaker and Mon Santa also enjoyed an unbroken run of wins from 1991-1993.
But no horse has been able to match the great Boomerang, Eddie Macken's four-time Hickstead Derby champion who won every year from 1976 to 1979. After four successive wins, Eddie was given the original derby trophy to keep and now, nearly 40 years later, the winner of the Al Shira'aa Derby at Hickstead takes home the Boomerang Trophy, depicting Macken and his superstar horse coming down the Derby Bank.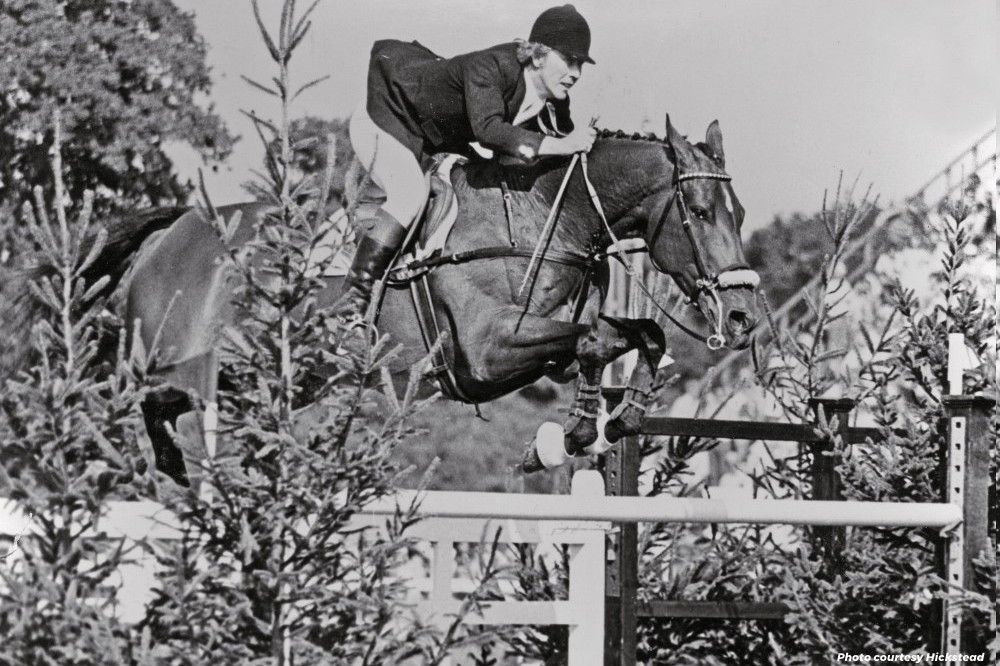 The Hickstead Derby history books are full of amazing stories, like the 14.2hh Stroller winning in 1967 with Marion Coakes, the youngest winning rider at just 20 years old at the time. There's John Whitaker's two old-timers, 21-year-old Gammon, who remains the oldest horse to win the Hickstead Derby when they took the title in 1998, and Welham, who was 20 when he took John to victory two years later in 2000. And who can forget Harvey Smith's v-sign furore in 1971, which remains one of the most talked-about and famous moments in the history of our sport.
The derby roll of honour reads like a who's who of showjumping – Nelson Pessoa, David Broome, Paul Schockemöhle and Nick Skelton all stand out among the list of former winners. Recent success stories include Trevor Breen and the one-eyed wonder horse Adventure De Kannan (2014 champions); and William Whitaker joining his uncles John and Michael as members of the Derby-winners club when he rode to victory in 2016.
Last year saw two riders jump clear, Harriet Nuttall – who has finished runner up three times with A Touch Imperious – and Nigel Coupe, who first rode in the derby in the early 90s and had been waiting 27 years to finally win. Another fascinating chapter in the history of this great class.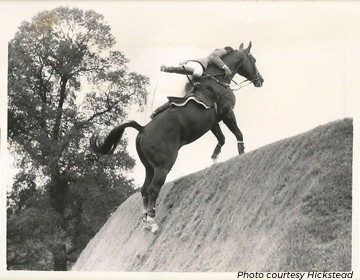 On Sunday, June 24**, we'll get to see if anyone can conquer Hickstead's course this year, and find out who will join the list of winners in the Al Shira'aa Derby. Will Nigel claim back-to-back wins? Will Harriet become the first lady rider since 2011 (and only the 6th in history) to win the title? Or will someone come in out of the blue to catch us all by surprise? Who knows – it's the derby, anything can happen, and that's what makes it such a wonderful part of our sport.
* I may be biased about Hickstead's being the best derby in the world. But it definitely is.
** Video and live stream options can be found here.