By Rebecca Barber
I have always struggled to organize a tack trunk in a manner that satisfies my secret perfectionist tendencies. Bottles get knocked over, things get misplaced, and I always seem to find myself unpacking the entire trunk in order to a find a single item. Smaller storage containers work well to provide some organization, but the boxes themselves tend to take up precious space, not to mention the "tack trunk Tetris" that must occur in order to arrange the mini Rubbermaids in the most space efficient method. There is a better way! Stanley makes a storage solution called a "Fat Max." I had never seen one until I worked for Buck Davidson, but two years later, I am now officially hooked.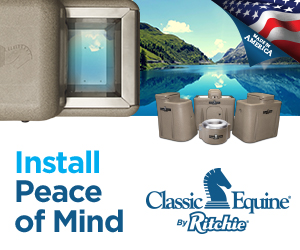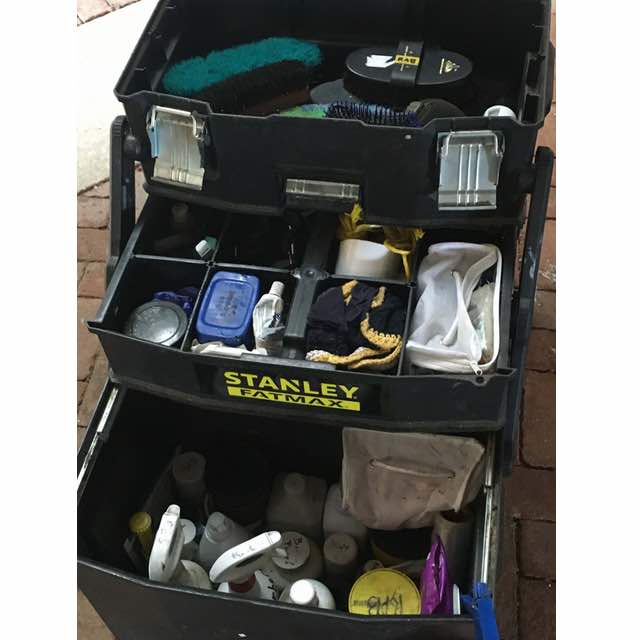 This rolling organizer has multiple layers making it easy to access all of your essentials. At the top of the trunk I put small items that I often use. For example, I typically have a hoof pick, a box of sugar cubes, a mane pulling comb, a pen, and scissors. I stow my brushes underneath the top tray.
The next section of the Fat Max has is divided into storage squares. In mine, each square has a different category of items. One is for braiding supplies, another has sponges and saddle soap. The bottom of the Fat Max houses larger bottles and jugs. I have Vetrolin Shine, Amerigo Soft Oil, baby oil, poultice, etc.
I love my Fat Max and have found that it works great both at home and at shows. It is easy to wheel to my trailer when shipping out and it keeps my stall front clean and organized at competitions. Packing for horse trials are easy. I simply throw my fat max and a trunk into the trailer and I am ready to go. It is durable and easily withstands the rigor of a barn. I don't know how I would stay organized without it.